Steveson Eyeing Fourth World Title
Sunday, September 16, 2018 - 12:56 By Eric Olanowski
TRNAVA, Solvakia (September 16) - Daton FIX (USA) and Gable STEVESON (USA), the duo of American returning champions lead a freestyle #Trnava2018 field that boasts 245 wrestlers from 40 different nations. 
The reigning 55kg champion, Fix, enters the Junior World Championships at 57kg, while Steveson, the 120kg gold-medal winner enters at 125kg. 
Steveson, the reigning three-time world champion will be looking for his fourth age-level world title. Since stepping on the international scene in 2015, Steveson has yet to drop a match on his way to claiming two Cadet World titles, and a Junior World gold medal.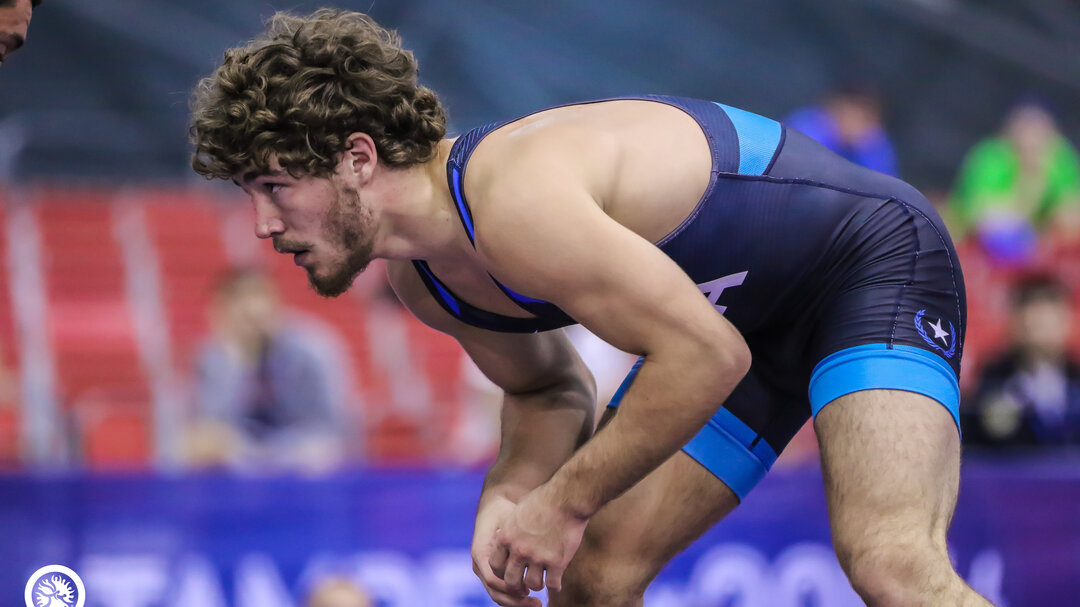 Daton FIX (USA), 2017 Tampere World champion. (Photo by Marion Stein). 
The other reigning champion, Fix, will be competing in his fifth age-level World Championship. Since taking tenth place at the 2014 Cadet World Championships, Fix has rallied to win three world medals. Fix won back-to-back bronzes, before claiming his first World gold at the Tampere World Championships. 
If Fix has hopes of winning back-to-back Junior World titles, he'll have to go through returning bronze medalist, Arsen HARUTYUNYAN (ARM). 
Harutyunyan, the two-time age-level European champion dropped his 2017 Junior World quarterfinal bout against Ismail GADZHIEV (RUS), 11-9. Gadzhiev went on to take second place, dropping his finals bout to Fix, 12-1. 
The United States' roster was scheduled to feature two of the three 2017 cadet world champions that were entered, but due to an undisclosed injury to Daniel KERKVLIET JR (USA), Aaron BROOKS (USA) will be the only American cadet world champion that is entered. 
Mehdi ESHGHIVASOUKOLAEI (IRI), 2017 Cadet World champion. (Photo by Martin Gabor) 
Iran's Mehdi ESHGHIVASOUKOLAEI is the third cadet world champion that will be in action in Trnava where he's currently entered at 61kg. 
With the absence of Kerkvliet at 97kg, the gold medal favorites are Feyzullah AKTURK (TUR)  and Zyyamuhammet SAPAROV (TKM). 
Akturk is down from 120kg where he grabbed the bronze medal at last years Junior World Champions, while Saparov is down from 100kg where he won a cadet world bronze medal.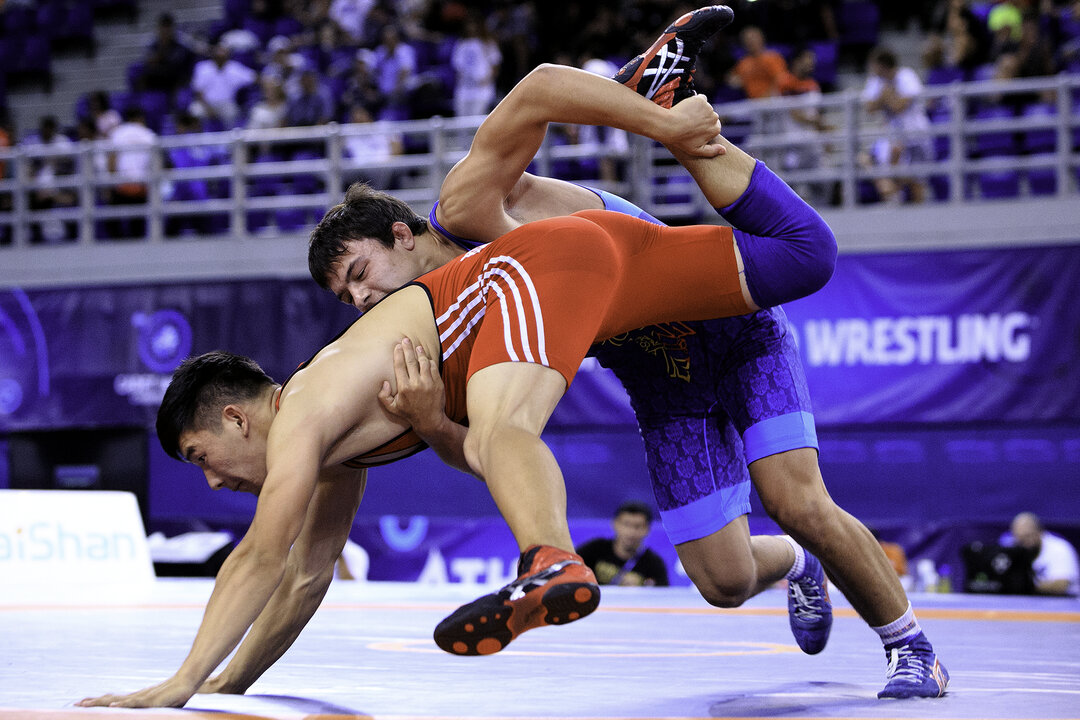 Piotr CARASENI (MDA), 2017 Cadet World bronze medalist. (Photo by Martin Gabor) 
Other previous age-level world medalists to pay attention to are Piotr CARASENI (MDA)(74kg), Abbas Ali FOROUTANRAMI (IRI) (92kg), Khadzhimurad GADZHIYEV (AZE)  (70kg), and Seyedabolfazl HASHEMIJOUYBARI (IRI) (86kg). 
SCHEDULE
Friday 
10:30 - Qualification rounds FS – 57-65-70-79-97kg
17:15 - Semifinal FS – 57-65-70-79-97kg
Saturday 
10:30 - Qualification rounds FS – 61-74-86-92-125kg
10:30 - Repechage FS – 57-65-70-79-97kg
17:15 - Semifinal FS – 61-74-86-92-125kg
18:00 - Finals FS – 57-65-70-79-97kgSunday 
Sunday 
16:00 - Repechage FS – 61-74-86-92-125kg
18:00 - Finals FS – 61-74-86-92-125kg