Olympic Champ Wiebe Eyes Back-To-Back Commonwealth Games Golds
Wednesday, April 11, 2018 - 14:01 By Eric Olanowski
GOLD COAST, Australia (April 11) - Over 100 wrestlers from 19 nations are set to compete in the Commonwealth Games, a multi-sport event that takes place every four years between athletes from the Commonwealth of Nations. Freestyle and women's wrestling action at the 21st Commonwealth Games kicks off at Carrara Sports Arena 1 on April 12-14 in Gold Coast, Australia.
In women's wrestling, Canada, Nigeria, and India dominated the field at the 2014 Commonwealth Games in Glasgow, Scotland winning all seven of the gold medals.This year, six of the seven champions including Olympic champion No. 8 Erica WIEBE (CAN) return to the Commonwealth Games with hopes of repeating as gold medalists. 
Returning champion and Asian silver medalist Vinesh VINESH of India is currently ranked No. 2 in the world and is expected to compete for the gold medal at 50kg. 
The trio of African champions hailing from Nigeria are among the top contenders at the next three weight classes. 
At 53kg, 2018 African champion Bose SAMUEL (NGR) is currently ranked No. 6 in the world and is the frontrunner to win the gold medal. But first, she'll have to get through a returning champion Babita KUMARI (IND) and a pair of 2017 world team representatives in Carissa Jane HOLLAND (AUS) and Diana WEICKER (CAN).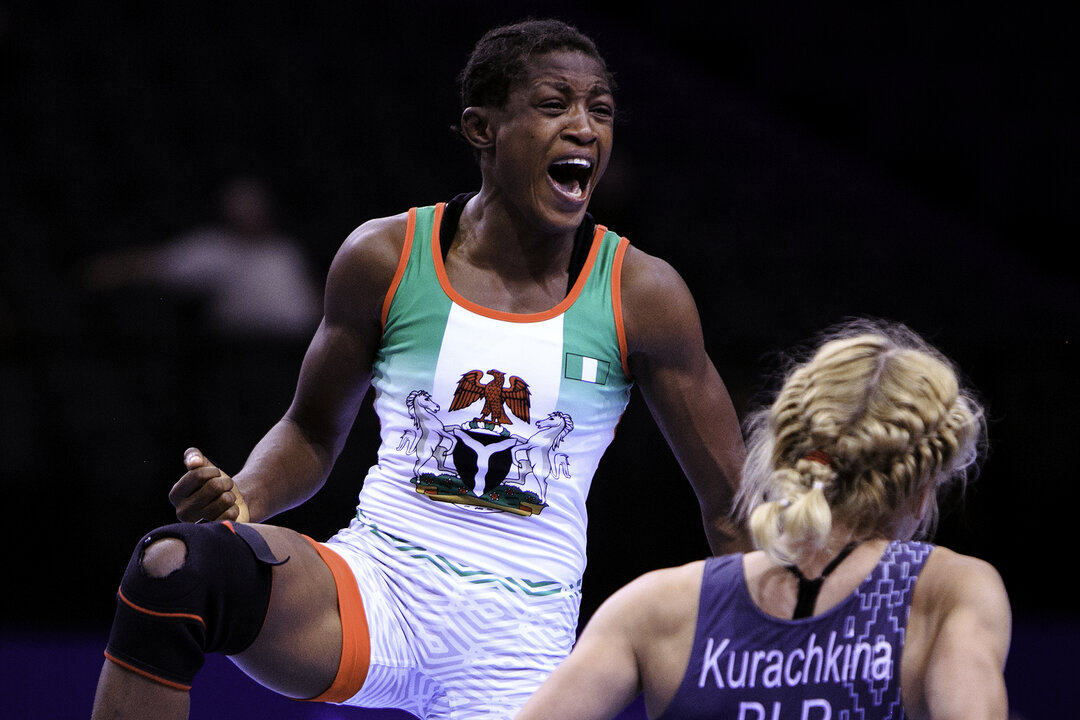 Photo: 2018 African champion No. 7 Odunayo ADEKUOROYE (NGR)

The duo of returning champions in No. 7 Odunayo ADEKUOROYE (NGR) and No. 9 Aminat Oluwafunmilayo ADENIYI (NGR) will look to pick up where they left off at the 2018 African Championships where they were crowned champions. 
Current world No. 2 Danielle Suzanne LAPPAGE (CAN) and No. 4 Blessing OBORUDUDU (NGR) will most likely battle in the 68kg gold-medal bout. Lappage, a 2016 Olympian is the returning champion at this weight class. This will be Oborududu's third time wrestling at the Commonwealth Games. She's finished with a medal twice, but never one that was gold. 
Freestyle
At the 20th Commonwealth Games, Canada won four freestyle gold medals and India secured the remaining three.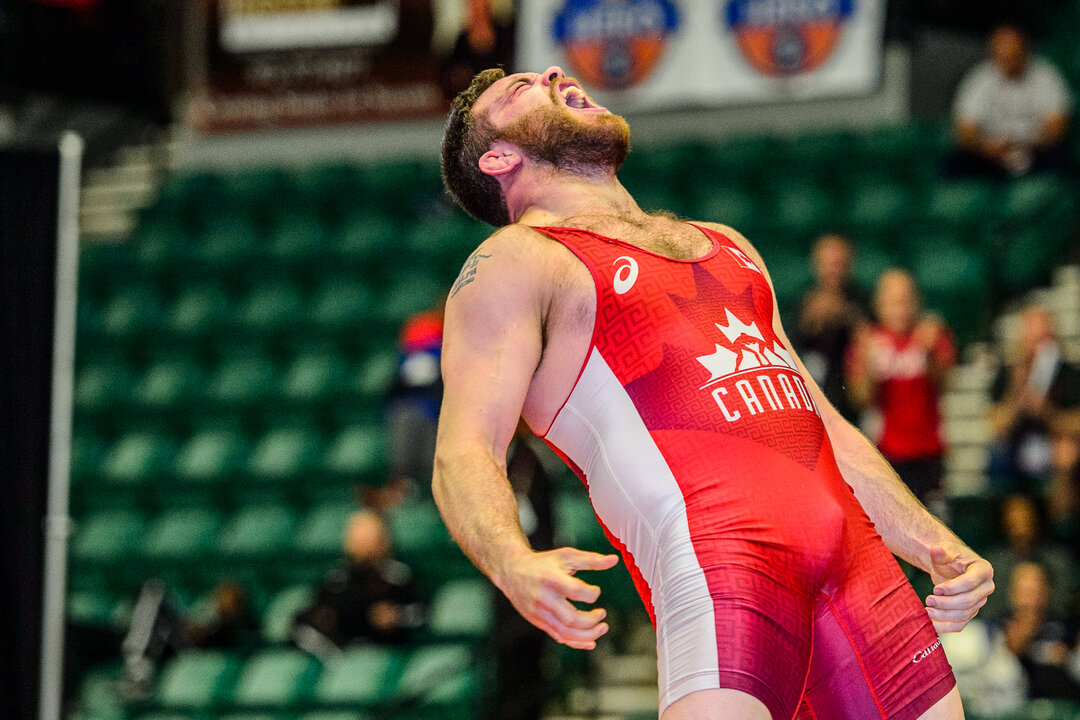 Photo: Korey JARVIS (CAN)
Korey JARVIS (CAN), the 2016 Olympian and 125kg favorite is one of two champions who return from the 2014 Games. Also returning is 74kg favorite and two-time champion, Kumar SUSHIL (IND). Although three other finalists in Bajrang BAJRANG (IND), Jevon BALFOUR (CAN), and Ebikewenimo WELSON (NGR) come back with hopes of bettering their performance from four years ago. 
At 57kg, the veteran and two-time finalist No. 10 Ebikewenimo WELSON (NGR) returns to his third Commonwealth Games with hopes of avenging his loss in the African finals against No. 6 Jan Louwrens COMBRINCK (RSA). 
A potential top-five match-up could be brewing at 65kg with 2014 runner-up and this year's Asian bronze medalist, No. 4 Bajrang and No. 5 Amas DANIEL (NGR), 2018 African champion.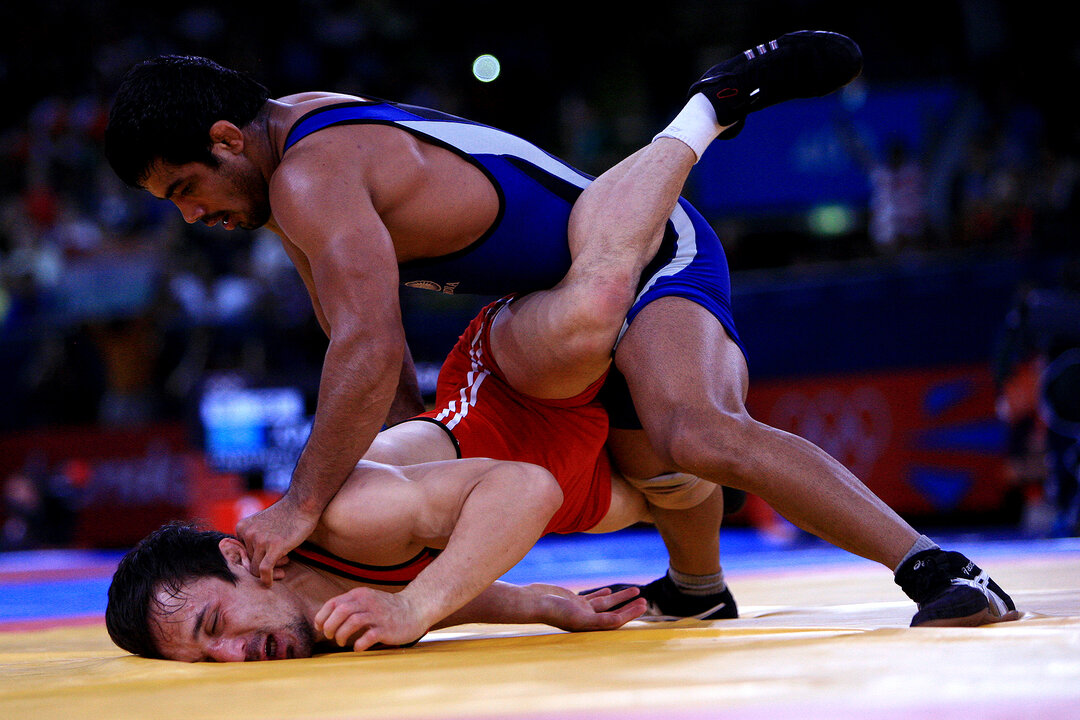 Photo: Three-time Olympian Kumar SUSHIL (IND). 
If 2014 finalist Jevon Balfour expects a medal upgrade, he'll have to navigate through the 74kg favorite, two-time Olympic medalist Kumar Sushil.  
Headlining 86kg is Nigeria's Melvin BIBO who is currently ranked No. 2 in the world. This is Bibo's second appearance at the Commonwealth Games. In his first appearance, he finished as a bronze medalist at 74kg.  
Three top-15 wrestlers from African nations are set to clash at 97kg. No. 5 Martin ERASMUS (RSA), No. 9 Soso TAMARAU (NGR) and No.13 Cedric Yvan NYAMSI TCHOUGA (CMR) capped off the African Championships with gold, silver and bronze medal performances respectfully. Of these three, Olympian Soso Tamarau is the only wrestler with prior experience. Bibo did not medal at the 2014 Commonwealth Games as he finished in fifth-place. 
SCHEDULE
April 12 (10:30 LOCAL TIME) 
Freestyle - 57kg and 74kg 
Women's Wrestling - 53kg and 76kg 
April 13 (10:30 LOCAL TIME) 
Freestyle - 65kg and 97kg 
Women's Wrestling - 57kg and 68kg 
April 14 (10:30 LOCAL TIME) 
Freestyle - 86kg and 125kg 
Women's Wrestling - 50kg and 62kg