Yasar Dogu Women's Wrestling Entries
Monday, July 8, 2019 - 13:02 By Eric Olanowski
ISTANBUL, Turkey (July 11) --- The most anticipated Ranking Series event of the year, the Yasar Dogu, will take place July 11 to 14 in Istanbul, and more nearly 150 women from 20 countries are expected to make the journey to Turkey's most populated city. The goal remains simple: try to pocket the remaining Ranking Series points before heading to Nur-Sultan, Kazakhstan, for September's World Championships. 
Since the Budapest World Championships, wrestlers have been stashing away Ranking Series points with hopes of becoming one of the forty top-four seeded wrestlers come September. The Yasar Dogu leaves those on the cusp of earning a top-four seed one last opportunity to gain those additional much-needed Ranking Series points. 
Heading into Istanbul, five wrestlers have seized the No. 1 seed, 15 wrestlers have cemented at least a top-four seed, leaving 25 seeds open for the taking in Istanbul. Though they're not all entered, there are still 74 wrestlers who could steal a seed from a current top-four seeded wrestler if they were to win a gold medal in a weight class with 20+ wrestlers in Turkey. 
Wrestling begins July 11 and can be followed live on www.unitedworldwrestling.org. 
50kg
Kseniya STANKEVICH (BLR)
Kamila BARBOSA VITO DA SILVA (BRA)
Natasha Irene Vera KRAMBLE (CAN)
Seema SEEMA (IND)
Maria Alexandra CIOCLEA (ROU)
Nadezhda SOKOLOVA (RUS)
Valeriya CHEPSARAKOVA (RUS)
Veronika GURSKAYA (RUS)
Sarra HAMDI (TUN)
Zehra DEMIRHAN (TUR)
Aynur ERGE (TUR)
Evin DEMIRHAN (TUR)
Dauletbike YAKHSHIMURATOVA (UZB)
Diyora AMONOVA (UZB)

53kg
Camila FAMA TRISTAO (BRA)
Diana Mary Helen WEICKER (CAN)
Luisa Elizabeth VALVERDE MELENDRES (ECU)
Nina HEMMER (GER)
Annika WENDLE( GER)
Ellen RIESTERER (GER)
Vinesh VINESH (IND)
Aigul NURALIM (KAZ)
Zhuldyz ESHIMOVA (KAZ)
Tatyana AKHMETOVA AMANZHOL (KAZ)
Silje Knutsen KIPPERNES (NOR)
Emilia Alina VUC (ROU)
Ekaterina POLESHCHUK (RUS)
Natalia MALYSHEVA (RUS)
Faten HAMMAMI (TUN)
Emine CATALOGLU (TUR)
Zeynep YETGIL (TUR)
Funda TUKENMEZ (TUR)
Liliya HORISHNA (UKR)
Iryna HUSYAK (UKR)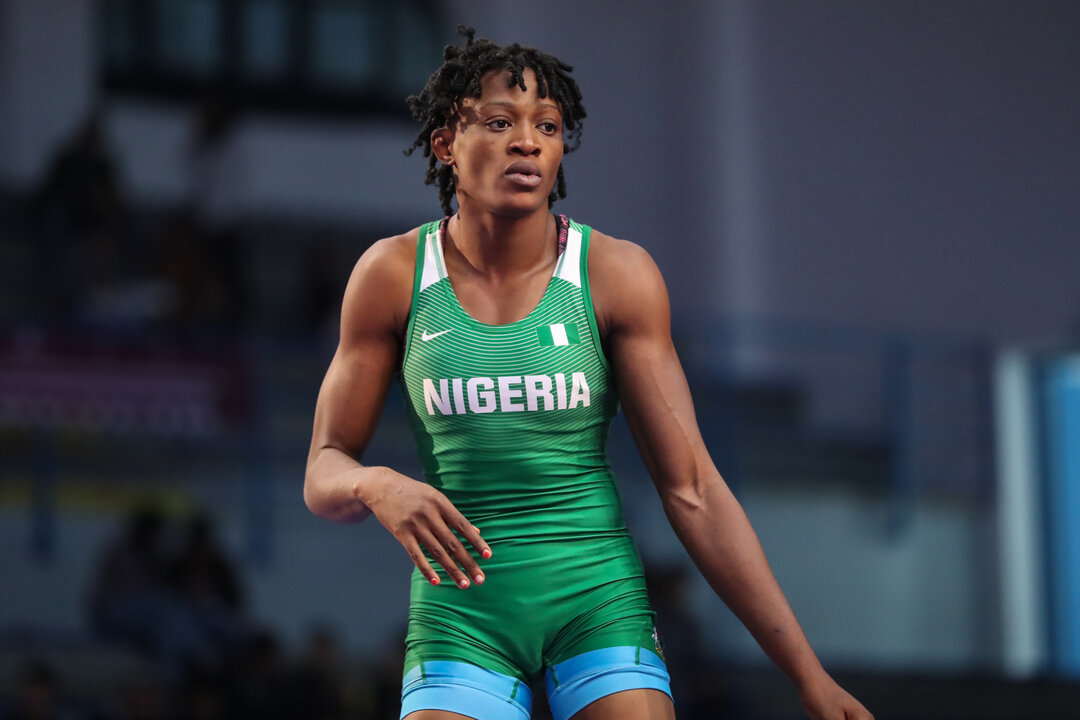 Odunayo ADEKUOROYE (NGR), the fourth-ranked wrestler at 57kg, will be dropping down to compete at 55kg at the Yasar Dogu. (Photo: Kadir Caliskan). 
55kg
Zalina SIDAKOVA (BLR)
Samantha Leigh STEWART (CAN)
Zulfiya YAKHYAROVA (KAZ)
Marina SEDNEVA (KAZ)
Odunayo Folasade ADEKUOROYE (NGR)
Viktoriia VAULINA (RUS)
Bediha GUN (TUR)
Elvira KAMALOGLU (TUR)
Sinem KOROGLU (TUR)

57kg
Giullia RODRIGUES PENALBER DE OLIVEIRA (BRA)
Alexandria Rebekkah TOWN (CAN)
Lissette Alexandra ANTES CASTILLO (ECU)
Sandra PARUSZEWSKI (GER)
Elena Heike BRUGGER (GER)
Emese BARKA (HUN)
Pooja DHANDA (IND)
Altynay SATYLGAN (KAZ)
Emma TISSINA (KAZ)
Nazgul NURAKHAN (KAZ)
Olga KHOROSHAVTSEVA (RUS)
Siwar BOUSETTA (TUN)
Eda TEKIN (TUR)
Mehlika OZTURK (TUR)
Ozge FINDIKCI (TUR)
Tetyana KIT (UKR)
Sevara ESHMURATOVA (UZB)
Nigora BAKIROVA (UZB)

59kg
Katsiaryna HANCHAR YANUSHKEVICH (BLR)
Kumari MANJU (IND)
Kateryna ZHYDACHEVSKA (ROU)
Emma JOHANSSON (SWE)
Sara Johanna LINDBORG (SWE)
Hatice Ece TEKIN (TUR)
Nurife DUMAN (TUR)
Elif YANIK (TUR)
Gulnora TOSHPULATOVA (UZB)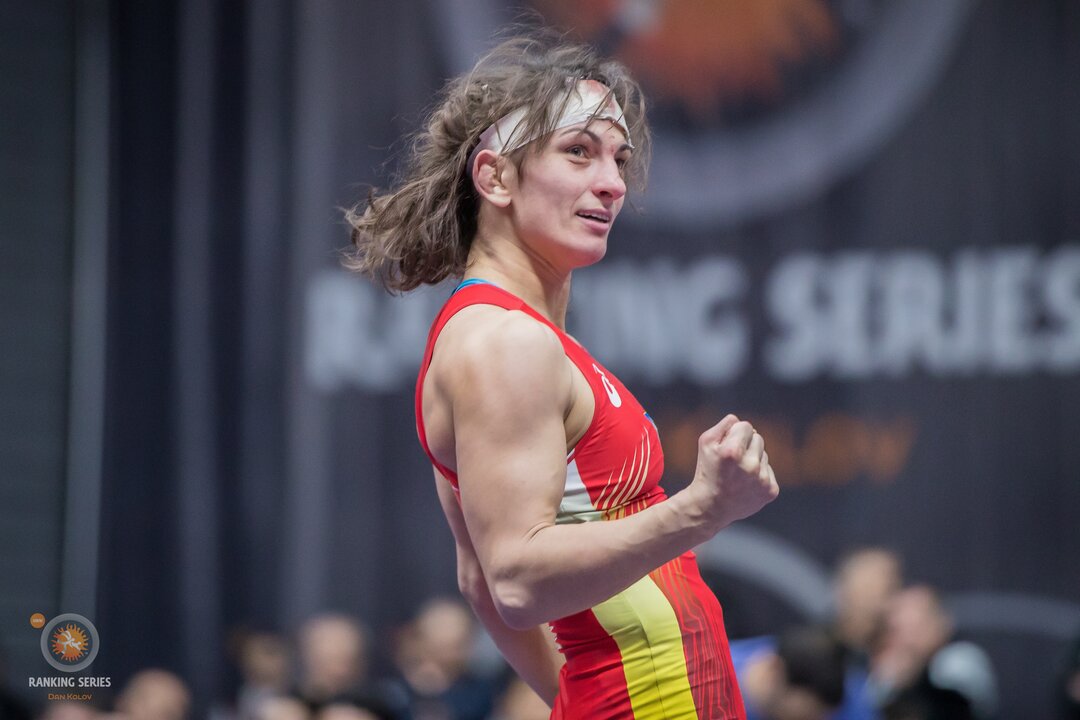 European Games champion Yuliia TKACH OSTAPCHUK (UKR) will be looking for her second Ranking Series title of the year after winning the Dan Kolov earlier this year. (Photo: Sachiko Hotaka)
62kg
Veranika IVANOVA (BLR)
Lais NUNES DE OLIVEIRA (BRA)
Luisa Helga Gerda NIEMESCH (GER)
Marianna SASTIN (HUN)
Sakshi MALIK (IND)
Ayaulym KASSYMOVA (KAZ)
Aisuluu TYNYBEKOVA (KGZ)
Aminat ADENIYI (NGR)
Anzhela FOMENKO (RUS)
Iuliia ALBOROVA (RUS)
Uliana TUKURENOVA (RUS)
Henna Katarina JOHANSSON (SWE)
Moa NYGREN (SWE)
Malin Johanna MATTSSON (SWE)
Asli TUGCU (TUR)
Cansu AKSOY (TUR)
Gamze Nur ADAKAN (TUR)
Ilona PROKOPEVNIUK (UKR)
Yuliia TKACH OSTAPCHUK (UKR)
Nabira ESENBAEVA (UZB)

65kg
Yuliana Vasileva YANEVA (BUL)
Aina TEMIRTASSOVA (KAZ)
Rimma RYSSAYEVA (KAZ)
Natalia FEDOSEEVA (RUS)
Ekaterina BALDANOVA (RUS)
Anna SHCHERBAKOVA (RUS)
Asli DEMIR (TUR)
Yagmur CAKMAK (TUR)
Sule KABAK (TUR)
Forrest Ann MOLINARI (USA)

68kg
Yauheniya ANDREICHYKAVA (BLR)
Maryia MAMASHUK (BLR)
Danielle Suzanne LAPPAGE (CAN)
Anna Carmen SCHELL (GER)
Nadine WEINAUGE (GER)
Maria SELMAIER (GER)
Divya KAKRAN (IND)
Yekaterina LARIONOVA (KAZ)
Irina KAZYULINA (KAZ)
Blessing OBORUDUDU (NGR)
Rihem AYARI (TUN)
Beste ALTUG (TUR)
Merve PUL (TUR)
Kadriye AKSOY (TUR)
Alina BEREZHNA STADNIK MAKHYNIA (UKR)
Bakhtigul BALTANIYAZOVA (UZB)

72kg
Anastasiya ZIMIANKOVA (BLR)
Alena STARODUBTSEVA (RUS)
Buse TOSUN (TUR)
Vahide Nur GOK (TUR)
Tugba KILIC (TUR)
Nilufar GADAEVA (UZB)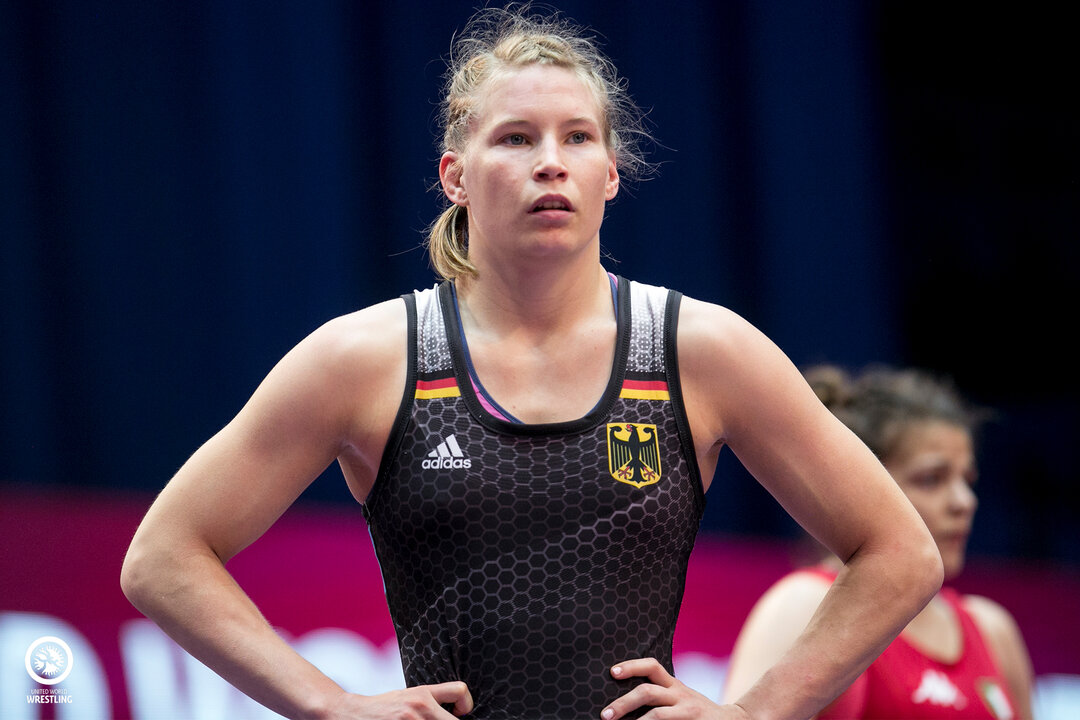 Third-ranked Aline ROTTER FOCKEN (GER) will be looking for her fourth Ranking Series medal of the year. If she medals in Istanbul, she'll move into the top two of the world rankings at 76kg. (Photo: Gabor Martin)
76kg
Aline DA SILVA FERREIRA (BRA)
Erica Elizabeth WIEBE (CAN)
Aline ROTTER FOCKEN (GER)
Kiran KIRAN (IND)
Gulmaral YERKEBAYEVA (KAZ)
Elmira SYZDYKOVA (KAZ)
Iselin Maria Moen SOLHEIM (NOR)
Fanny Helene GRADIN (SWE)
Aysegul OZBEGE (TUR)
Yasemin ADAR (TUR)
Mehtap GULTEKIN( TUR)
Alla BELINSKA (UKR)