Women's World Cup Schedule Released
Monday, March 12, 2018 - 15:40 By Eric Olanowski
CORSIER-SUR-VEVEY (March 12) – United World Wrestling released the schedule for Women's Wrestling World Cup which kicks off March 17-18. The dual-meet based events is an annual highlight of the international wrestling calendar, being held in Takasaki, Japan.
The eight participating teams have been separated into two pools with Japan and Belarus leading groups A and B. After tying for second place at the 2017 World Championships with the United States, Belarus has been awarded the Group B tiebreaker. Pool A will consist of Canada, Japan, Sweden and the United States and Pool B will consist of Belarus, China, Mongolia, and Romania.
Considered the most dominant women's wrestling nation in the world, Japan has won nine World Cup titles, while China has captured six. The United States is the only other nation to have won the cup, capturing the 2003 title in Tokyo.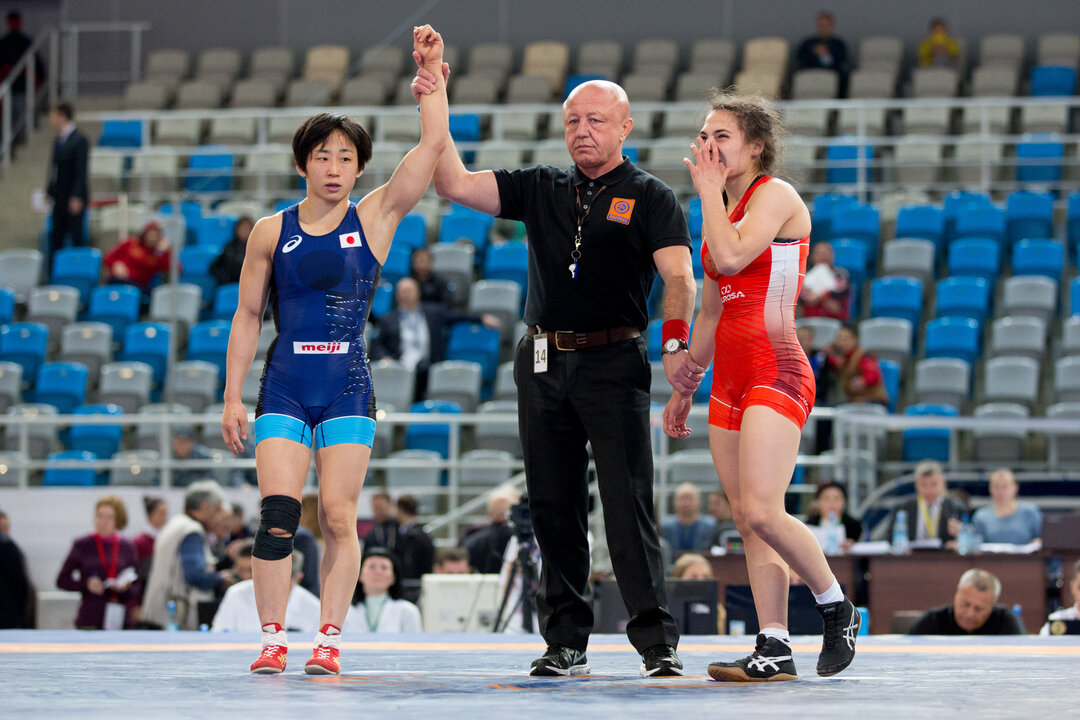 Photo: Yuki ERIE (JPN) 
Japan, who won last year's World Cup in Russia, will be without 2017 World Champion Yui SUSAKI (48kg) who lost in a recent wrestle-off against rival Yuki IRIE (JPN). Otherwise, the Japanese side is scheduled to start a number of world and Olympic champions to Takasaki, including RIO 2016 titlists Risako KAWAI (63kg) and Sara DOSHO (69kg).
Saturday, March 17 (Local Time)
9:00 am: Canada v. United States (Mat A) // Mongolia v. China (Mat B)
10:15 am: Japan v. Sweden  (Mat A) // Belarus  v. Romania (Mat B)
11:30 am: Sweden v. United States  (Mat A) // Romania v. China (Mat B)
12:45 pm: Japan v. Canada (Mat A) // Belarus  v. Mongolia (Mat B)
4:30 pm: Opening Ceremonies
5:00 pm: Sweden v. Canada (Mat A) // Romania v. Belarus  (Mat B)
6:15 pm: Japan v. United States (Mat A) // Belarus v. China (Mat B)

Sunday, March 18 (Local Time)
9:00 am: Seventh Place Match
10:30 am: Fifth Place Match
1:00 pm: Bronze Medal Match
2:30 pm: Gold Medal Match