Weekly FIVE! Susaki, Zhou, Cox and More
Monday, December 4, 2017 - 19:43 By Eric Olanowski
Susaki Rules 2017, Remains Undefeated
If there were any questions whether or not eighteen-year-old Japanese phenom Yui SUSAKI (JPN) would continue where she left off after winning the 2017 World Championships, they've been answered.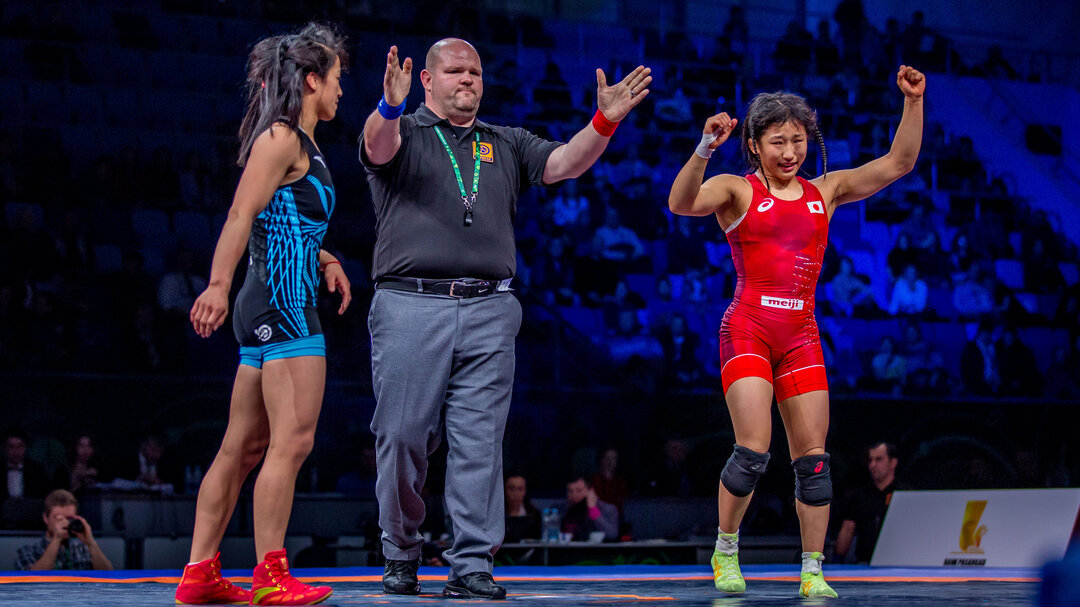 Yui SUSAKI (JPN) reacts after being awarded two points as time expires to defeat China's SUN Yanan. 
Susaki was the spark who kicked off Japan's run to last weekend's 2017 Women's World Cup title. She compiled an impressive 4-0 record, outscoring her opponents 35-2. In the finals, Susaki defeated 2016 Olympic bronze medalist, SUN Yanan (CHN), 4-2. 
Susaki finished 2017 with titles at the Ivan Yarygin, Klippin Lady Open, Asian Championship, and World Championship.
China's World Class Duo of Big Zhou and Little Zhou
China proved that their upper weights are some of the best in the world.

This weekend, ZHOU Feng and ZHOU Qian went undefeated at the 2017 Women's World Cup in Cheboksary, Russia. They outscore their opponents by a combined score of 42-6.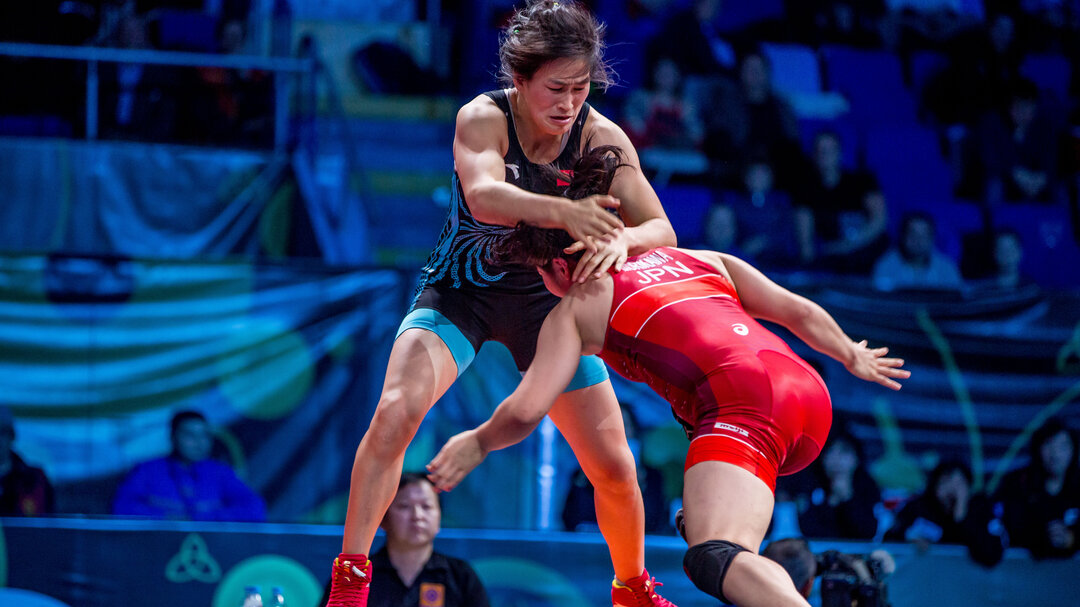 ZHOU Feng (CHN) defends a shot in the finals of the 2017 Women's World Cup finals. 
At 69kg, Zhou Feng was victorious in all four of her matches, scoring 30 offensive points and only giving up one.
At 75kgs, Zhou Qian split time with PALIHA Paliha (CHN). In the two matches that Zhou wrestled, she was 2-0, picking up victories of 10-4 and 2-1.
Adeline Gray Perfect in Return
Three-time world champion and former world No.1 Adeline GRAY (USA) returned to the mats for the first time since the 2016 Olympic Games in Rio de Janeiro.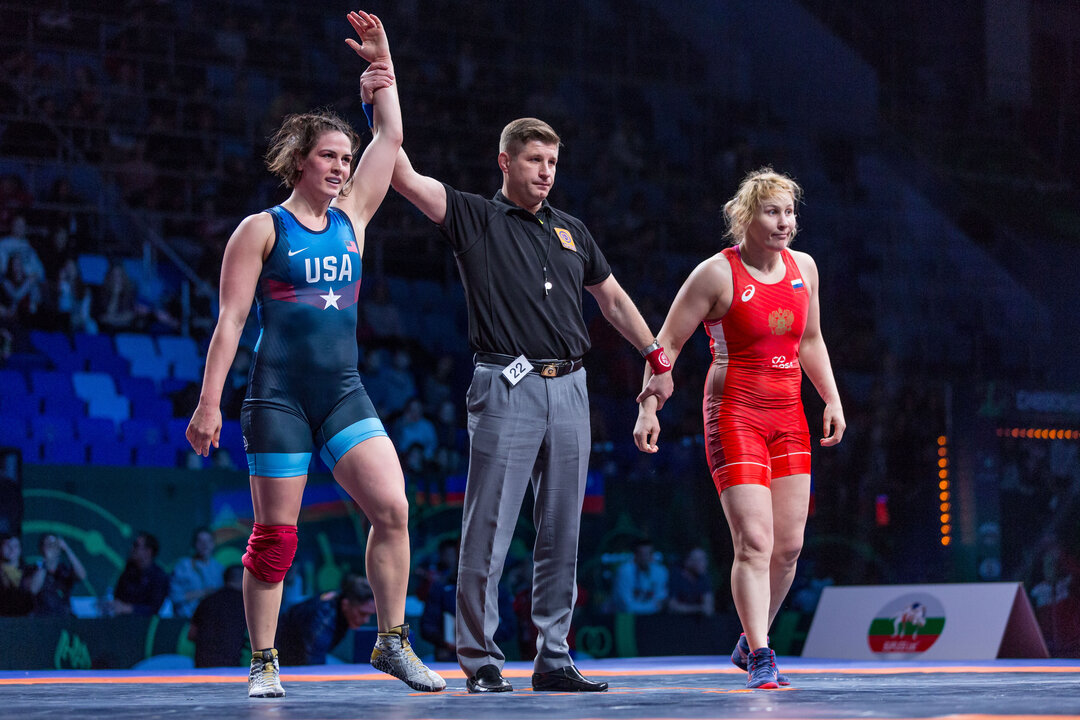 Gray went 4-0 on the weekend, including falls against Mongolia and Russia.
Rumor of the Week
Although official rosters have not been released, rumor has it that a potential super match may be brewing at the 2017 World Wrestling Clubs Cup, which take place December 7-8 in Tehran, Iran.
Olympic champion and multiple time world champion, Abdulrashid SADULAEV of Russia is rumored to be wrestling at 92kg. This weight is five kilos' down from his 2017 World Championship weight of 97kg.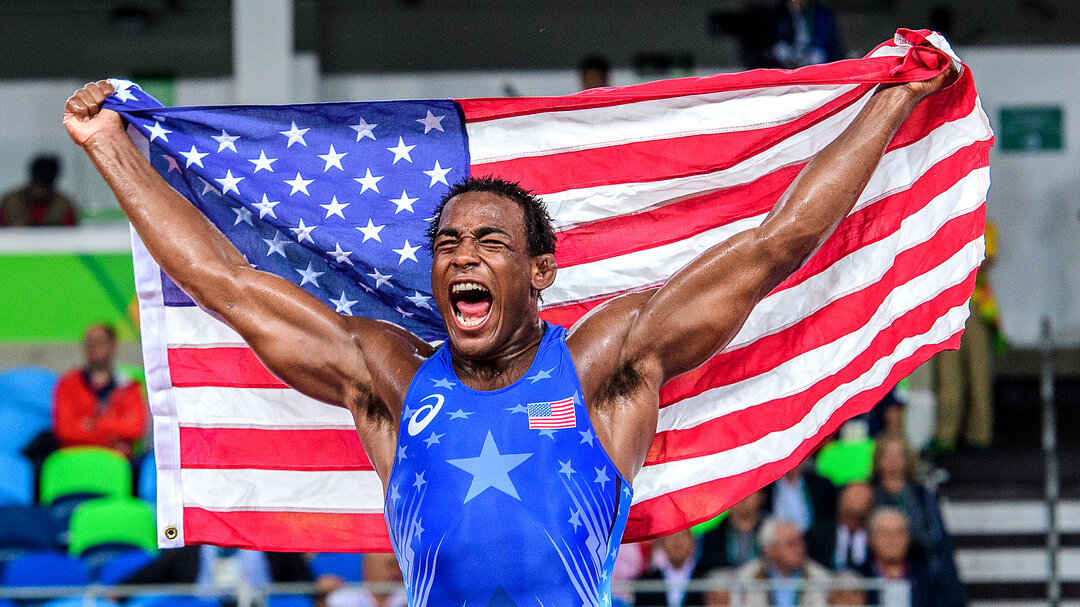 J'den Cox (USA) celebrates after winning bronze at the 2016 Olympic Games. 
Also rumored to be competing at a different weight from his 2017 World Championship weight is USA's J'den Cox. Cox, who wrestled at 86kg may also complete at 92kg in Tehran.
This wouldn't be the first time these two have competed in the same weight class, but would be the first time that they've met. In Rio, both Sadulaev and Cox competed at 86kg, with Sadulaev winning gold and Cox winning bonze.
Photos of the Week

H. AUGELLO (USA) looks to finishes a double leg on A. GANBAATAR (MGL) GANBAATAR went on to defeat Augello, 11-6.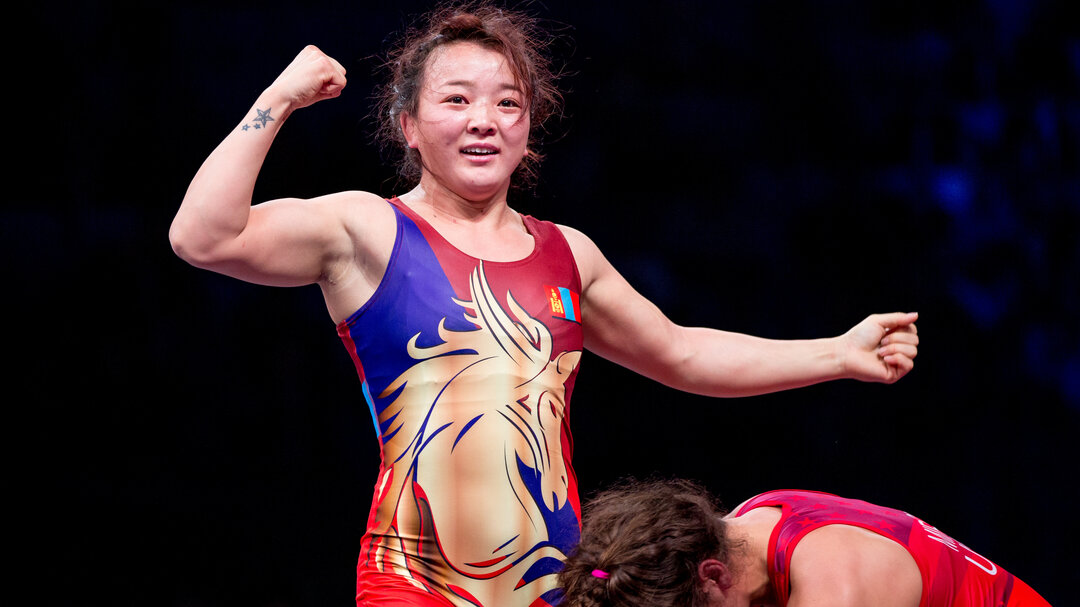 ALTANTSETSEG (MGL) flexes after df. K. MIRACLE (USA), 6-1 in the bronze medal match of the Women's World Cup. 
Tweets of the Week