Weekly FIVE! September 4, 2018
Tuesday, September 4, 2018 - 14:22 By Eric Olanowski
Reviewing rosters for #Budapest2018 and #Trnava2018 and Richard Perry's recent accident. 
1. Junior World Championship Freestyle Rosters Released 
Daton FIX (USA) and Gable STEVESON (USA), the duo of American returning champions lead a freestyle #Trnava2018 field that boasts 245 wrestlers from 40 different nations. 
Fix, the 55kg champion from a year ago enters the Junior World Championships at 57kg, while Steveson, the 120kg gold-medal winner enters at 125kg. 
Steveson will be looking for his fourth age-level world title. Since stepping on the international scene in 2015, Steveson has yet to drop a match on his way to claiming two Cadet World titles, and a Junior World gold medal. 
Fix, the three-time world medalist will be trying to win back-to-back Junior World titles while competing in his fifth age-level World Championship. Since taking tenth place at the 2014 Cadet World Championships, Fix has rallied to win two bronzes, and most recently, a gold medal. 
Freestyle action begins on Friday, September 21 and will close the Junior World Championships.
Click HERE to see freestyle entries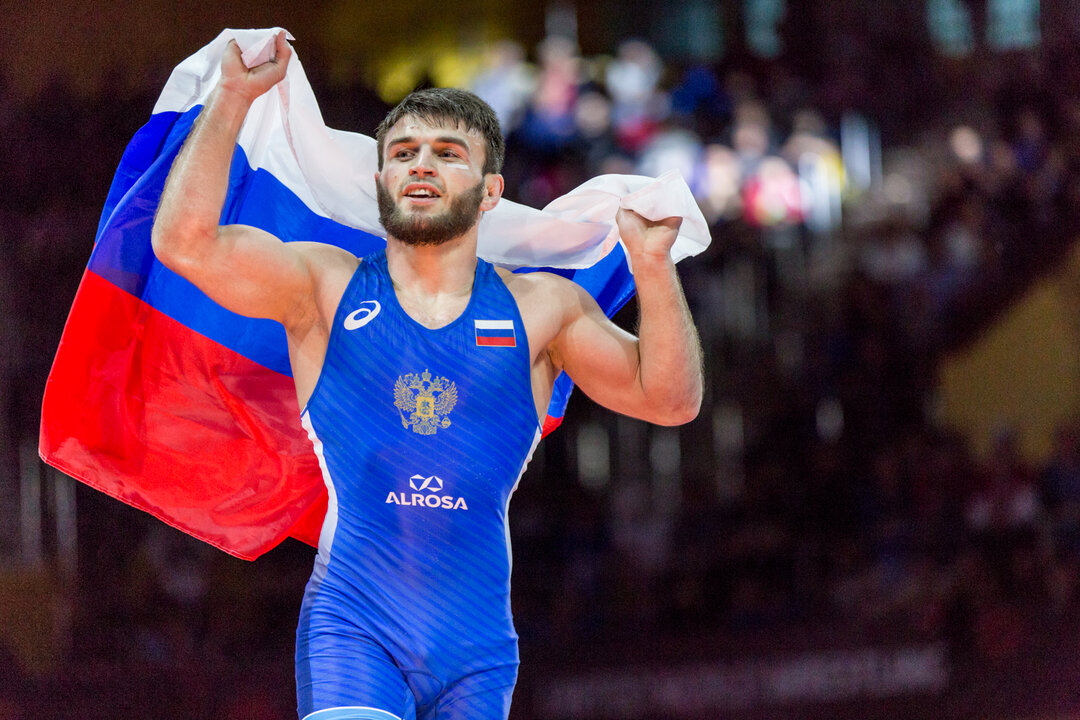 Gadshimurad RASHIDOV (RUS), 2017 world runner-up. Photo by Max Rose-Fyne.
2. Russia to Finalize #Budapest2018 Roster at This Weekends Poland Open
Warsaw, Poland will host the Poland Open on September 7-9, and Russia's two final freestyle World Team spots will be up for grabs. The two remaining weight classes that have not been cemented are 61kg and 65kg. 
Gadshimurad RASHIDOV (RUS) (61kg) and Ilyas BEKBULATOV (RUS) (65kg) were relieved from participating at Russian Nationals and will compete alongside Russian National champions Magomedrasul IDRISOV (RUS) (61kg) and Akhmed CHAKAEV (RUS) (65kg) at the Poland Open.
The highest placer in these two weight classes at the Ziolkowski (Poland Open) will represent Russia at the 2018 World Championships.
3. Richard Perry Suffers Horrific Accident, Go-Fund Me Created 
Richard Perry, the No. 3 ranked 86kg American freestyle wrestler suffered a horrific injury during a recent national training camp. It has been reported that Perry's eye was impaled, causing brain injury. 
Per the Go-Fund Me that was created, "The Perry family will need help with the expenses from traveling, time off from work that both Rich and Gina will have to take, as well as day to day life expenses." 
Please click HERE if you would like to contribute to the Perry Family Go-Fund Me page.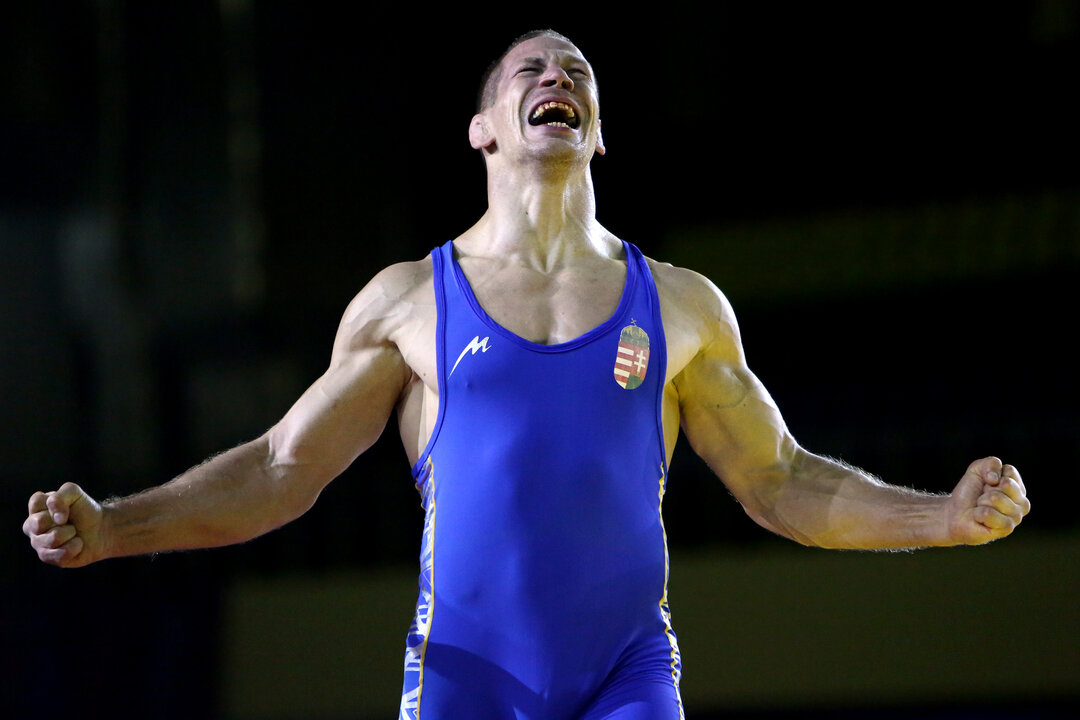 Peter BACSI (HUN), 2014 world champion. Photo by Martin Gabor.
4. #Budapest2018 Host Nation, Hungary Announces World Championship Roster 
Seven Hungarian Greco-Roman wrestlers from last year's squad will again represent Hungary at the World Championships. The only difference, this year it'll be on Hungarian soil. 
Tamas LORINCZ (HUN), the 2017 world runner-up and Paris bronze medalists Balazs KISS (HUN) and Balint KORPASI (HUN) are the three returning medalists that will represent Hungary at the World Championships. 
The three remaining wrestlers that made the Hungarian squad are 2014 world champion Peter BACSI (HUN), and first-time representatives Jozsef ANDRASI (HUN) and Krisztian VANCZA (HUN).
Another interesting note regarding the Hungarian World Team, Tamas and Viktor Lorincz have competed on Hungary's Greco-Roman team at twenty World Championships and Olympic Games.
Hungry's GR #Budapest2018 Squad 
55kg - Jozsef ANDRASI  
60kg - Erik TORBA 
63kg - Krisztian VANCZA 
67kg - Mate KRASZNAI 
72kg - Balint KORPASI 
77kg - Tamas LORINCZ 
82kg - Peter BACSI 
87kg - Viktor LORINCZ 
97kg - Balazs KISS  
130kg - Balint LAM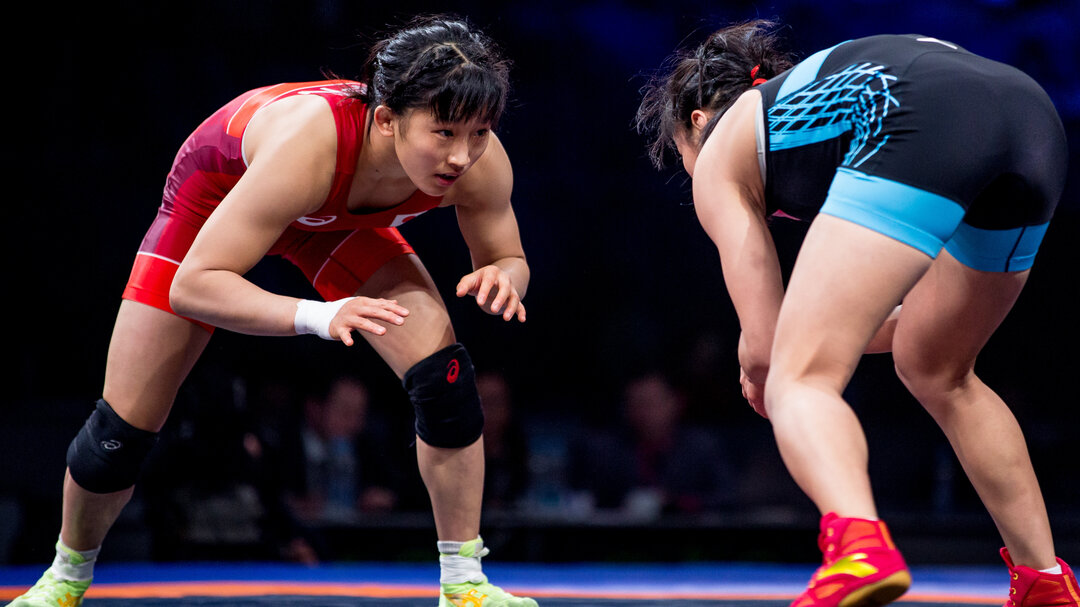 Yui SUSAKI (JPN), 2017 world champion. Photo by Max Rose-Fyne.
5. #Trnava2018 Women's Wrestling, Greco-Roman Lineups Submitted 
The final women's wrestling and Greco-Roman entries for the #Trnava2018 World Championships have been submitted and the most surprising entry comes from reigning senior-level world champion, Yui SUSAKI (JPN).
Susaki, Japan's 19-year-old superstar won three straight Cadet World Championships before heading to Paris last year to claim her first senior-level World Championship, defeating current world No.1 Alina VUC (ROU), 14-4. 
The 2018 Junior World Championships will be Susaki's first junior-level competition ever. 
Another surprising entry comes from France's U23 world champion and 2017 world bronze medalist, Koumba LARROQUE. Larroque enters her first junior-level competition since winning the 2016 Junior World Championship gold medal. 
Reigning champions Sae NANJO (JPN) and Khanum VELIEVA (RUS) also make their return to the Junior World Championships with hopes of winning back-to-back gold medals.
In Greco-Roman, three reigning champions in Kamal BEY (USA), Kerem KAMAL (TUR) and Amin KAVIYANINEJAD (IRI) are registered to defend their titles from last years Tampere Junior World Championships. 
Aleksander KOMAROV (RUS), the three-time age-level world champion and most dominant age-level wrestler in the world was expected to compete for Russia at 82kg but is not registered for the Junior World Championships. Instead, Russia has entered Shamil OZHAEV (RUS) at GR 82kg.
Click HERE to see women's wrestling entries.
Click HERE to see Greco-Roman wrestling entries.
Weekly FIVE! In Social Media
1. Big Move Monday! Don't Miss the #grappling #world#championships in #astana #kazakhstanfrom the 6th of september.
2. Serbia's ?? first-ever European medalist, Stevan MICIC (SRB) / @stevanandrijamicic has registered for #Budapest2018 at FS 57kg.
3. Tamas and Viktor LORINCZ (HUN) will represent Hungary ?? at the #Budapest2018 World Championships. Combined, the brothers have competed on Hungary's Greco-Roman team at TWENTY World Championships and Olympic Games. 
@lorincztomi12 
@lorinczviktor
4. Turkey's ?? GR #Trnava2018 World C'Ship Lineup.
‪55kg - C. LIMAN ‬
‪60kg - ? K. KAMAL‬
‪63kg - A. TOPRAK ‬
‪67kg - I. GUN‬
‪72kg - E. ERGEN ‬
‪77kg - A. ERDURAN‬
‪82kg - M. SARICICEK‬
‪87kg - B. TAN‬
‪97kg - B. KAYISDAG ‬
‪130kg - F. BOZKURT‬
5. ‪Kyrgyzstan's ?? Junior GR World C'ship Team. #Trnava2018‬. @akjol_mahmudov .
55kg - N. KERIMBERDI UULU‬
‪60kg - D. KADYROV‬
‪63kg - E. BAKIROV‬
‪67kg - K. IBRAGIMOV‬
‪72kg - I. BILIMOV‬
‪77kg - ? - A. MAKHMUDOV ‪82kg - I. BILIMOV‬
‪87kg - A. TALANTBEK UULU‬