Weekly FIVE! June 25, 2018
Monday, June 25, 2018 - 16:07 By Eric Olanowski
Reviewing results from the China Open, Hungarian Grand Prix, and Final X. Also looking at the best-of-three match between Susaki and Irie, along with the relocation of Russian Nationals to Moscow. 
1. China Boasts Depth, Wins Four China Open Titles  
China boasted their depth last weekend in Taiyuan, China, winning four championships and fifteen overall medals at United World Wrestling's third women's wrestling Ranking Series event of the year, the China Open. 
The most impressive Chinese performance came at 57kg where RONG Ningning thumped the competition for the third time this year, winning her third gold medal in as many competitions. This time, it was down 2kg from her Ivan Yaryin and Asian Championship weight of 59kg. 
After the competition, Rong said "The 2kg difference was not hard to make. It was just a few extra runs. But, I felt light, and this is going to be my weight moving forward to the Asian Games and the World Championships."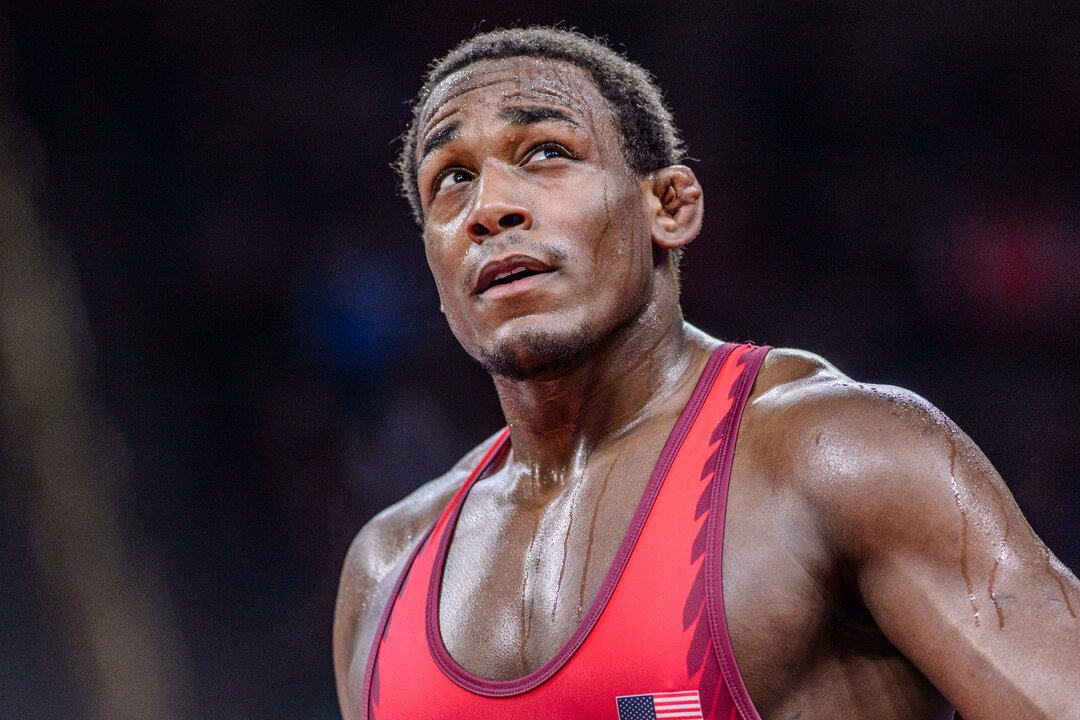 J'den Cox, 2016 Olympic bronze medalist (Photo by Tony Rotundo) 
2. USA's World Championship Team Set 
The third installment of the United States' world team selection process, Final X competed in Bethlehem, Pennsylvania with the final three freestyle spots being claimed by 2017 world bronze medalists J'den COX and Nick GWIAZDOWSKI (USA) along with first-time world team member, Nashon GARRETT (USA).
Also of note, three-time world and Olympic champion Helen MAROULIS (USA) withdrew from Final X due to an unspecified injury and has been granted a wrestle-off for a time to be later determined. 
USA's World Team Line-up 
57kg – Thoman GILMAN (USA) 
61kg – Nashon GARRETT (USA)
65KG – Logan STIEBER (USA)
70kg – James GREEN (USA)
74kg – Jordan BURROUGHS (USA)
79kg – Kyle DAKE (USA)
86kg – David TAYLOR (USA)
92kg – J'den COX (USA)
97kg – Kyle SNYDER (USA)
125kg – Nick GWIAZDOWSKI (USA)
3. Hungarian Grand Prix Wraps up in Gyor 
United World Wrestling's third Greco-Roman Ranking Series event of the year, the Hungarian Grand Prix wrapped up in Gyor, Hungary, and four different nations had wrestlers claim gold medals. 
Kazakhstan was the front-runner, winning four gold medals, while the host nation finished with three champions. Iran's duo of Mohsen HAJI POUR (IRI) and Yousef GHADERIAN (IRI) each claimed gold medals, with the tenth and final gold medal going to Kyrgyzstan's Kanybek ZHOLCHUBEKOV.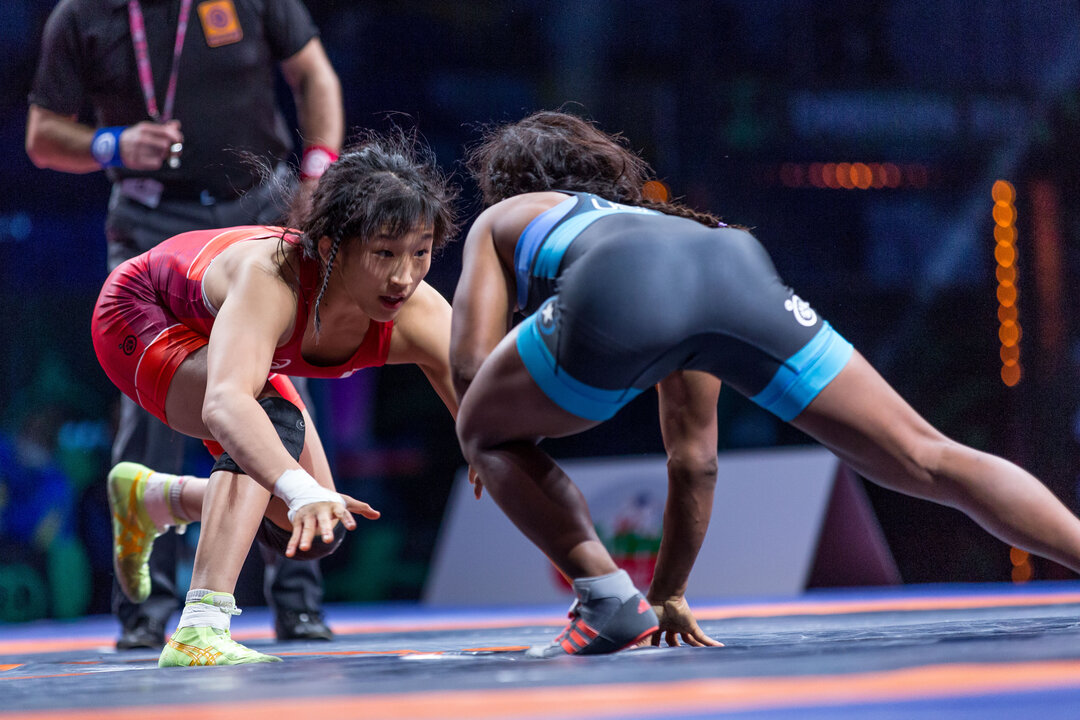 2017 world champion, Yui SUSAKI (JPN). (Photo by Tony Rotundo) 
4. Susaki and Irie Wrestle-off Set for July 7
Defending world champion Yui SUSAKI (JPN) and Yuki IRIE's (JPN) world team spot match-up has been set for July 7. Japan's playoff process for the 2018 World Championships is between the Emperor's Cup and Meiji Cup champions, which happens to be Susaki and Irie at 50kg. 
Irie, Japan's Asian Championship representative defeated Susaki in December by technical fall in the Emperor's Cup semifinals, but Susaki claimed revenge and returned the favor by flattening Irie at the Meiji Cup two weeks ago, evening "the series" at one apiece. 
Though Irie, the winner of the Emperor's Cup will represent Japan at the 2018 Asian Games, the winner of the third match-up since December will seal their spot on Japan's world championship team.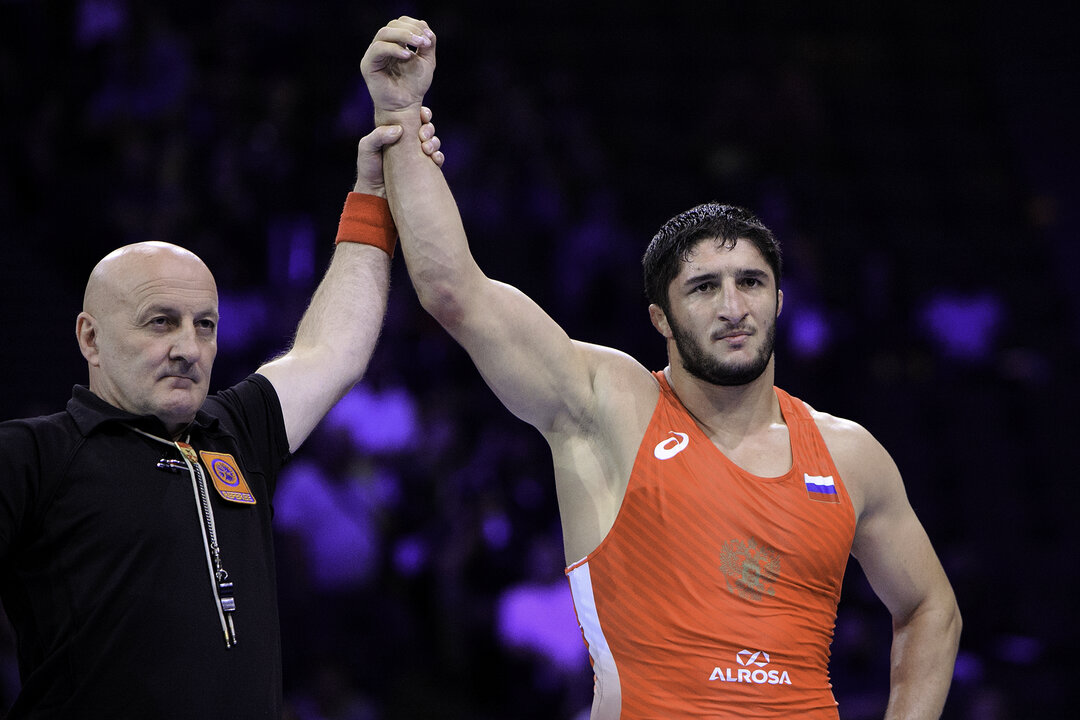 Three-time world and Olympic champion, Abdulrashid SADULAEV  (RUS). (Photo by Martin Gabor) 
5. Russian Nationals Relocated to Moscow 
The Russian National Championships were set to take place in Sochi, Russia, but have since been moved to Moscow, Russia. 
The extremely expensive hotel and venue prices for August on the Black Sea in the tourist city of Sochi, the host site for the 2014 Winter Olympic Games have forced the Russian Federation to relocate their National Championships. 
Moscow has since stepped up and will now host the Russian Nationals on August 1-5. 
Weekly FIVE! In Social Media 
1. Big Move Monday!
2. Selection of photos from the final day of the #2018chinaopen #womenswrestling #unitedworldwrestling#wrestling
3. Happy #OlympicDay!!
4. #TheWinnersWalk // ?? ☺ - #uww #unitedworldwrestling #wrestling#womenswrestling
5. Shot from this morning's session at the 2018 China Open #womenswrestling #chinaopen2018#unitedworldwrestling