Weekly FIVE! February 26, 2018
Monday, February 26, 2018 - 11:49 By Eric Olanowski
Reviewing Chamizo's recent move to 74kg, the Ukranian Memorial results, the return of Taha Akgul, Thursday's world rankings and the Cuban Women dominating the Cerro Pelado. 
1. Chamizo to 74kg Rumors Proven True
The rumors that 2017 70kg world champion Frank CHAMIZO (ITA) is bumping up to 74kg to try to dethrone four-time world and Olympic champion, Jordan BURROUGHS (USA) have been proven true. For over a month, these two giants have had a highly publicized social media war-of-words going over a possible super match-up.
Chamizo made his 74kg debut at the XXII Outstanding Ukrainian Wrestlers and Coaches Memorial in Kiev, Ukraine this past weekend where he snagged the gold medal by going 5-0, beating 2011 world silver medalist, Franklin GOMEZ (PUR) in the gold medal bout, 4-0.
After the tournament, Chamzio took to Instagram to post a podium photo titled "The king is back…74kg."
2. Akgul Captures Gold in Return
Taha Akgul (TUR), the two-time world and Olympic champion returned to competition after suffering a loss to Geno PETRIASHVILI (GEO) in the finals of the 2017 World Championships. 
Akgul, who had been training in Columbus, Ohio with the two-time world and Olympic champion, Kyle SNYDER (USA) made the journey down to Havana, Cuba to compete in the Cerro Pelado.
Taha, who departed Cuba with the 125kg gold medal went 3-0 over the two-day competition, outscoring his opponents 32-0, including an 11-0 victory over Ben DURBIN (USA) in the finals.
RESULTS: http://uww.io/LbtgH
3. Azerbaijan leaves Ukraine with Four gold medals
Azerbaijan, on the heels of Olympic bronze medalist Sharif SHARIFOV (AZE) and 2016 world bronze medalist, Akhmednabi Gvarzatilov (AZE) left Kiev, Ukraine with four Ukranian Memorial gold medals.
A pair of Olympians in Andrey KVIATKOVSKI (UKR) and Aleksander KHOTSIANIVSKI (UKR) won golds medals for the host nation, Ukraine.
In the 125kg final bout, Khotsianivski beat reigning world champion, Geno PETRIASHVILI(GEO), 6-0.
Iran, Italy, Poland and the United States each had a solo gold medalist. 
On his way to the 65kg title, 2017 world runner-up Magomedmurad GADZHIEV (POL) knocked off Olympic champion Vladimir KHINCHEGASHVILI (GEO), 3-2, and three-time world champion Haji ALIEV (AZE), 5-2.
Up from 70kg, Chamzio gave Italy their lone champion at 70kg by defeating 2011 world silver medalist, Franklin GOMEZ (PUR), 4-0 in the gold medal bout.
The 79kg title went to American, Alex DIERINGER (USA) as he defeated Olympic bronze medalist, Yabrail HASANOV (AZE), 7-4.
At 86kg, Iran's Kamran GHASEMPOUR beat Dave Schultz Memorial International runner-up, Richard PERRY (USA), 4-1.
RESULTS: http://uww.io/OU0TY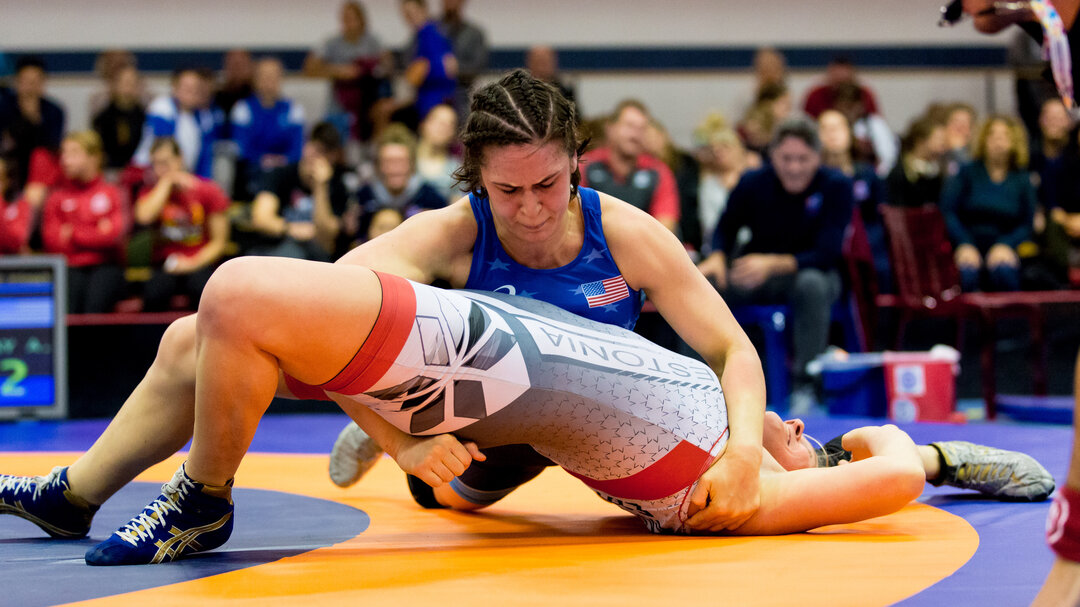 4. Second Set of World Rankings to Be Release Thursday, March, 1
United World Wrestling will be releasing the second set of world rankings on Thursday, March 1.
The rankings will reflect the results from the first women's ranking event of the season, the Klippan Lady Open and the second Greco-Roman ranking event, the Granma y Cerro Pelado.
The next three rankings events will all take place in June. They are the Tbilisi GP (GEO) (Freestyle), Mongolia Open (MGL) (Women's Wrestling) and the Hungarian GP (HUN) (Greco-Roman).               
5. Cuban Women Claim Six Golds Cerro Pelado Golds
Cuban women, led by junior world silver medalist and U23 world bronze medalist, Yudari SANCHEZ (CUB) captured an impressive six out of eight possible gold medals at the Cerro Pelado. There were not participants entered at 65kg or 62kg.
Betzabeth angelica ARGUELLO VILLEGAS (VEN) and Alejandra ROMERO (MEX) were the two wrestlers who captured gold medals that did not hail from Cuba.
RESULTS: http://uww.io/ckjQ6
Weekly FIVE in Social Media
Big Move Monday! 
Fan reactions of Khotsianivski's routing of reigning world champion, Geno Petriashvili. 
Olympic champion, Kevin JACKSON (USA) posts a picture of a young fan with Ukranian Memorial champion, Alex Dieringer and Olympic Bronze medalist, J'den COX (USA).