USA, Turkey Wrestlers Sit Atop Women's Rankings in 5 of 10 Weight Classes
Thursday, May 10, 2018 - 18:26 By United World Wrestling Press
Three-time world champion Adeline Gray (USA), fresh of winning a Pan American title, ascends to No.1 at 76kg in the May 2018 Ranking Series for women's wrestling. She won all three of her matches by fall at the Pan American Championships held in Lima, Puru.
Gray is one three Americans ranked No.1 in their respective weight classes. Joining Gray in the top spot are Sarah HILDEBRANDT (53kg) and Kayla MIRACLE (62kg).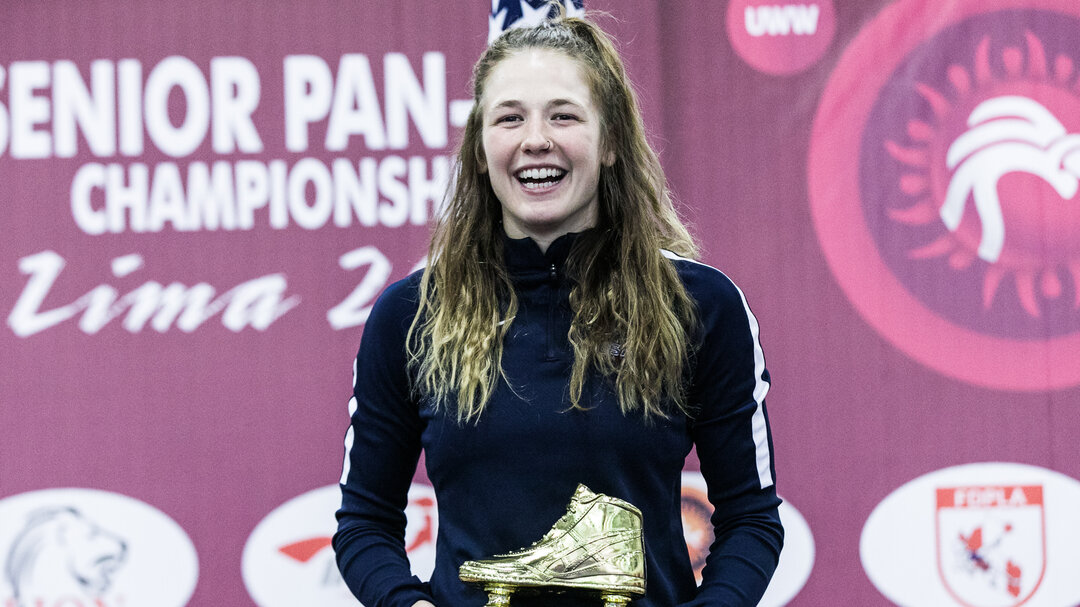 Hildebrandt, like Gray, is coming off a dominant performance at the Pan American Championships. She went 4-0 with three falls and a 10-0 technical fall. 
Miracle was a Klippan Lady Open gold medalist in February and recently earned a bronze medal at the Pan American Championships. 
Turkey has a pair of No.1-ranked wrestlers, Bediha GUN (55kg) and Elif YESILIRMAK (59kg). Both claimed medals at the Klippan Lady Open and European Championships. 
Gun, a 2016 Olympian, was a silver medalist at the Klippan Lady Open and a bronze medalist at the European Championships. 
Yesilirmak, a multiple-time world medalist, claimed a European gold medal after finishing with a bronze at the Klippan Lady Open.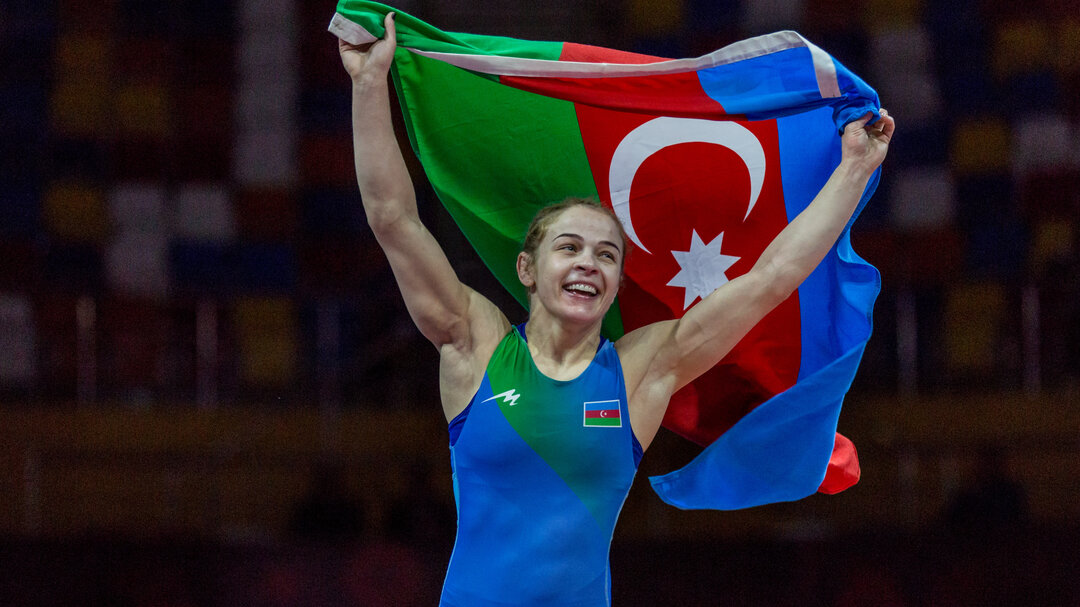 Mariya STADNIK (AZE), who recently captured her eighth European title, occupies the top spot at 50kg. 
Other top-ranked wrestlers in women's wrestling include Irina OLOGONOVA (57kg), Petra OLLI (65kg), Laura SKUJINA (68kg) and Jenny FRANSSON (72kg). Olli and Fransson were gold medalists at the European Championships. 
The 2018 season is the first in which United World Wrestling is utilizing an objective ranking system. The points acquired at continental championships and select rankings series will determine the top four seeded athletes at the 2018 World Championships in October held in Budapest.

For more on the Ranking Series format, be sure to check out this article. 

View all the rankings on United World Wrestling's homepage. 
50kg
1. Mariya STADNIK (AZE) // 43 Points
2. Emilia VUC (ROU) // 39 Points
3. Chun LEI (CHN) // 24 Points
4. Whitney CONDER (USA) // 22 Points
5. Vinesh VINESH (IND) // 22 Points
53kg
1. Sarah HILDEBRANDT (USA) // 38 Points
2. Aysun ERGE (TUR) // 33 Points
3. Stalvira ORSHUSH (RUS) // 26 Points
4. Vanesa KALADZINSKAYA (BLR) // 24 Points
5. Yongmi PAK (PRK) // 22 Points
55kg
1. Bediha GUN (TUR) // 33 Points
2. Iryna KURACHKINA (BLR) // 23 Points
3. Saki IGARASHI (JPN) // 21 Points
4. Roksana ZASINA (POL) // 21 Points
5. Hyemin OH (KOR) // 19 Points
57kg
1. Irina OLOGONOVA (RUS) // 37 Points
2. Laura MERTENS (GER) // 31 Points
3. Bilyana DUDOVA (BUL) // 24 Points
4. Xingru PEI (CHN) // 22 Points
5. Alejandra ROMERO BONILLA (MEX) // 22 Points
59kg
1. Elif YESILIRMAK (TUR) // 33 Points
2. Ningning RONG (CHN) // 22 Points
3. Nabira ESENBAEVA (UZB) // 20 Points
4. Bisola MAKANJUOLA (NGR) // 18 Points
5. Mimi HRISTOVA (BUL) // 18 Points
62kg
1. Kayla MIRACLE (USA) // 35 Points
2. Luzie MANZKE (GER) // 28 Points
3. Taybe YUSEIN (BUL) // 23 Points
4. Yaquelin ESTORNELL ELIZASTIGUE (CUB) // 22 Points
5. Orkhon PUREVDORJ (MGL) // 22 Points
65kg
1. Petra OLLI (FIN) // 41 Points
2. Henna JOHANSSON (SWE) // 33 Points
3. Forrest MOLINARI (USA) // 26 Points
4. Elis MANOLOVA (AZE) // 21 Points
5. Krystsina FEDARASHKA (BLR) // 19 Points
68kg
1. Laura SKUJINA (LAT) // 31 Points
2. Anastasia BRATCHIKOVA (RUS) // 25 Points
3. Koumba LARROQUE (FRA) // 23 Points
4. Feng ZHOU (CHN) // 21 Points
5. Yudari SANCHEZ RODRIGUEZ (CUB) // 21 Points
72kg
1. Jenny FRANSSON (SWE) // 36 Points
2. Alexandra ANGHEL (ROU) // 26 Points
3. Yue HAN (CHN) // 18 Points
4. Anastasiya ZIMIANKOVA (BLR) // 18 Points
5. Veronica KEEFE (CAN) // 16 Points
76kg
1. Adeline GRAY (USA) // 40 Points
2. Yasemin ADAR (TUR) // 38 Points
3. Epp MAE (EST) // 30 Points
4. Qian ZHOU (CHN) // 21 Points
5. Hiroe MINAGAWA SUZUKI (JPN) // 19 Points