Susaki, Mukaida Lead Japan at Women's World Cup
Wednesday, November 29, 2017 - 05:30 By Andrew Hipps
CHEBOKSARY, Russia - Women's wrestling power Japan looks to claim its third straight title at the Women's World Cup.  The two-day event gets underway on Friday in Cheboksary, Russia.
The competition is comprised of eight of the top women's wrestling nations, divided into two pools of four. Nations will compete in dual meets against other nations within their pool, followed by placement matches paring teams from different pools.  
Group A includes Japan, host Russia, USA and Sweden. 
Eight-time Women's World Cup winner Japan is led by world champions Yui SUSAKI (48kg) and Mayu MUKAIDA (53kg). Susaki captured her first senior world title this year after winning three straight world titles at the cadet level. Mukaida was a world silver medalist this year in Paris, a year after winning world titles at both the senior and junior levels in 2016. Japan's roster also includes three-time cadet world champion Masako FURUICHI (75kg) and junior world champion Yurika ITO (63kg).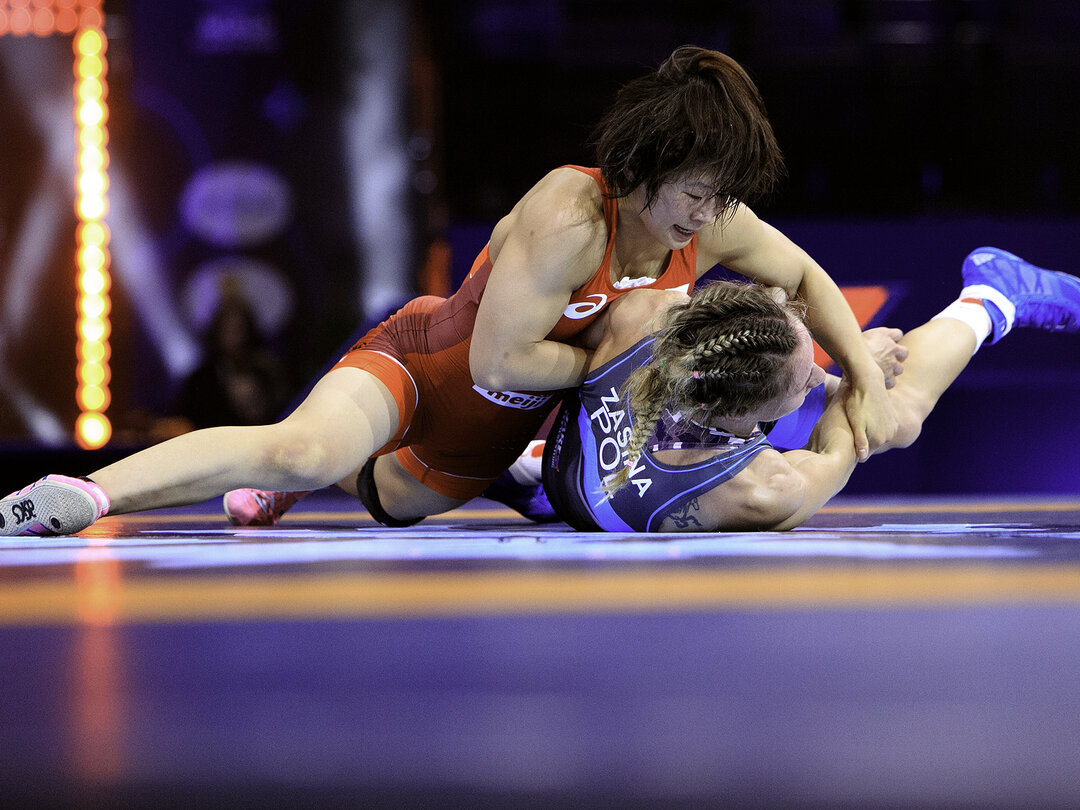 Mayu MUKAIDA (53kg)
Russia's roster is headlined by three-time world finalist Irina OLOGONOVA (55kg). She won gold medals this year in Alexander Medved Prizes and Alrosa Cup events. Also competing for Russia is two-time world bronze medalist Elena PEREPELKINA (75kg). This year she was a bronze medalist at the Ivan Yarygin Grand Prix. Other notable wrestlers on Russia's team include junior world champions Valeriya CHEPSARAKOVA (48kg) and Natalia MALYSHEVA (53kg), European champion Anastasia BRATCHIKOVA and Klippan Lady Open champion Yulia PRONTSEVICH (60kg).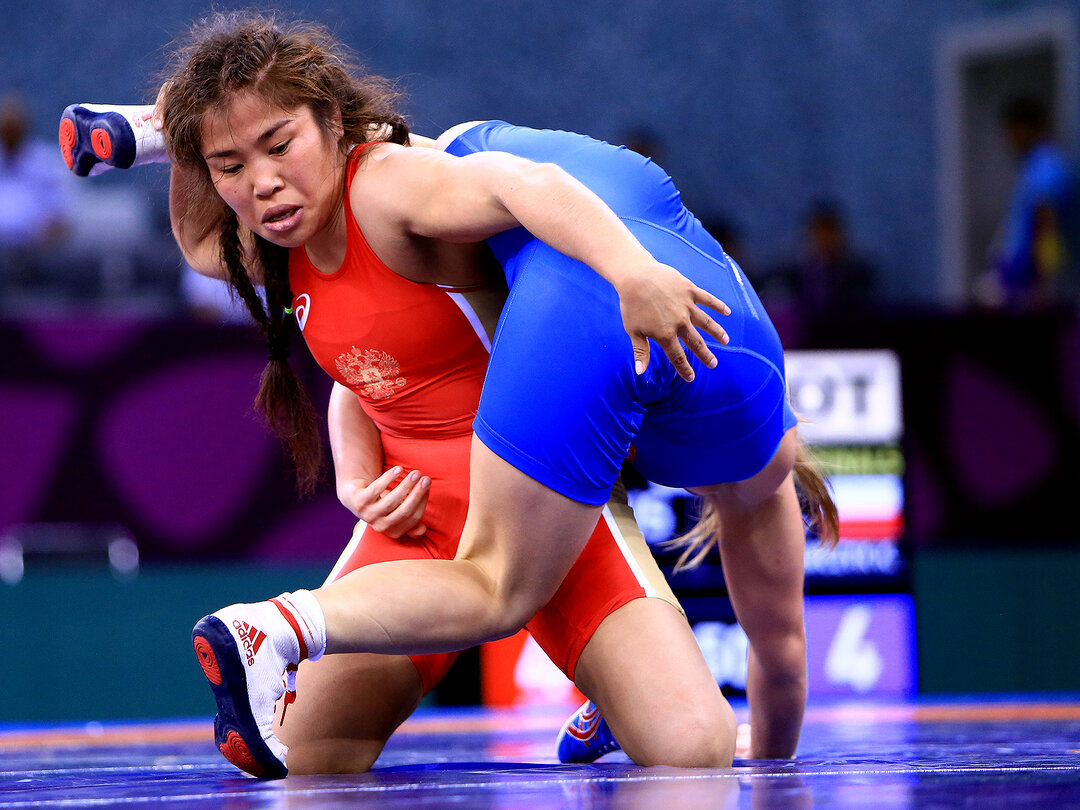 Irina OLOGONOVA (55kg)
USA brings a strong team to the World Cup that includes three-time world champion Adeline GRAY (75kg) and two-time world silver medalist Alli RAGAN (60kg). Gray won world titles in 2012, 2014 and 2015. She took 2017 off.  Ragan's world silver medals have come in each of the last two years.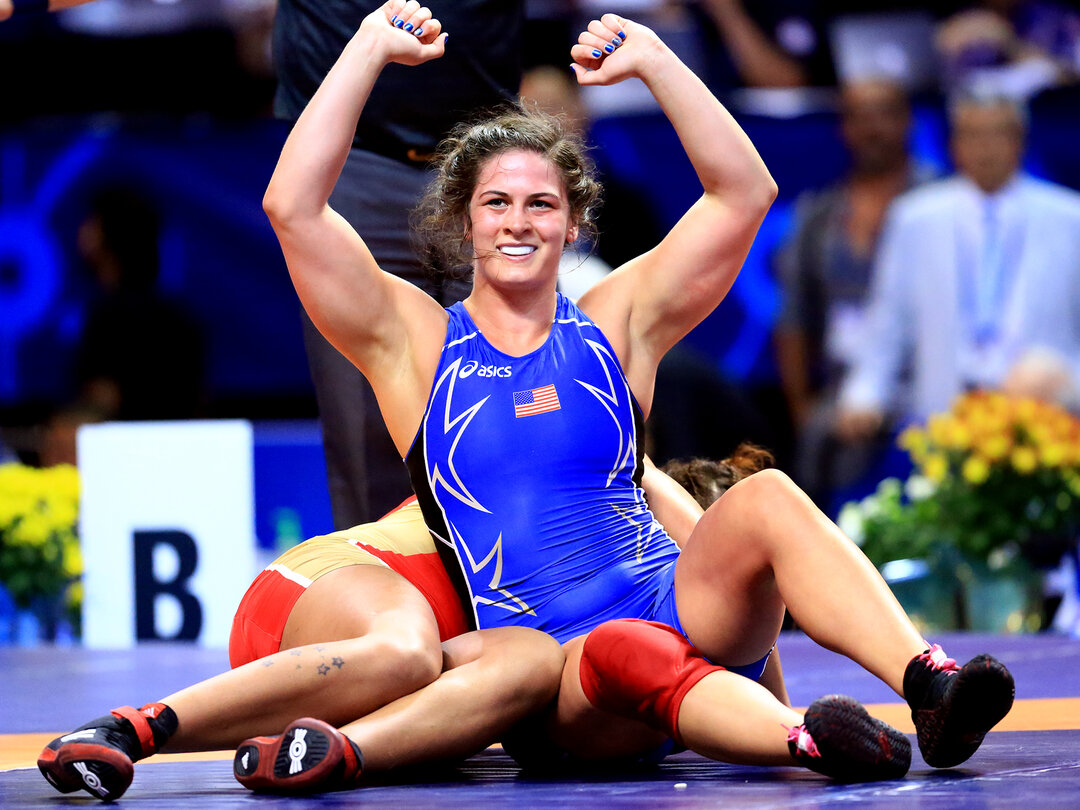 Adeline GRAY (75kg)
Sweden's roster includes a pair of bronze medalists from last week's U23 World Championships, Elin NILSSON (58kg) and Moa NYGREN (63kg). 
Group B features China, Azerbaijan, Mongolia and Ukraine.
China has won this event six times, with five coming in a row (2007-2011). Olympic champion Jiao WANG (69kg) will lead a talented team. Wang won Olympic gold in 2008 and placed fifth at the 2012 Olympic Games in London. Another star competing for China is Yanan SUN, a 2016 Olympic bronze medalist and 2013 world champion. Qian ZHOU (75kg) is a multiple-time world medalist competing for China. Rui XU (63kg) was a 2016 Olympian. 
Yanan SUN (CHN)
Mariya STADNYK (48kg) will lead Azerbaijan at the World Cup. She is a three-time Olympic medalist, world champion and four-time world medalist. Also competing in the same weight class (48kg) for Azerbaijan is Turkan NASIROVA, who wrestled at three world championships this year.  She was a bronze medalist last week at the U23 World Championships last week. Azerbaijan's roster also includes junior and cadet world champion Leyla GURBANOVA (53kg), as well as U23 world bronze medalist Tetiana OMELCHENKO (60kg).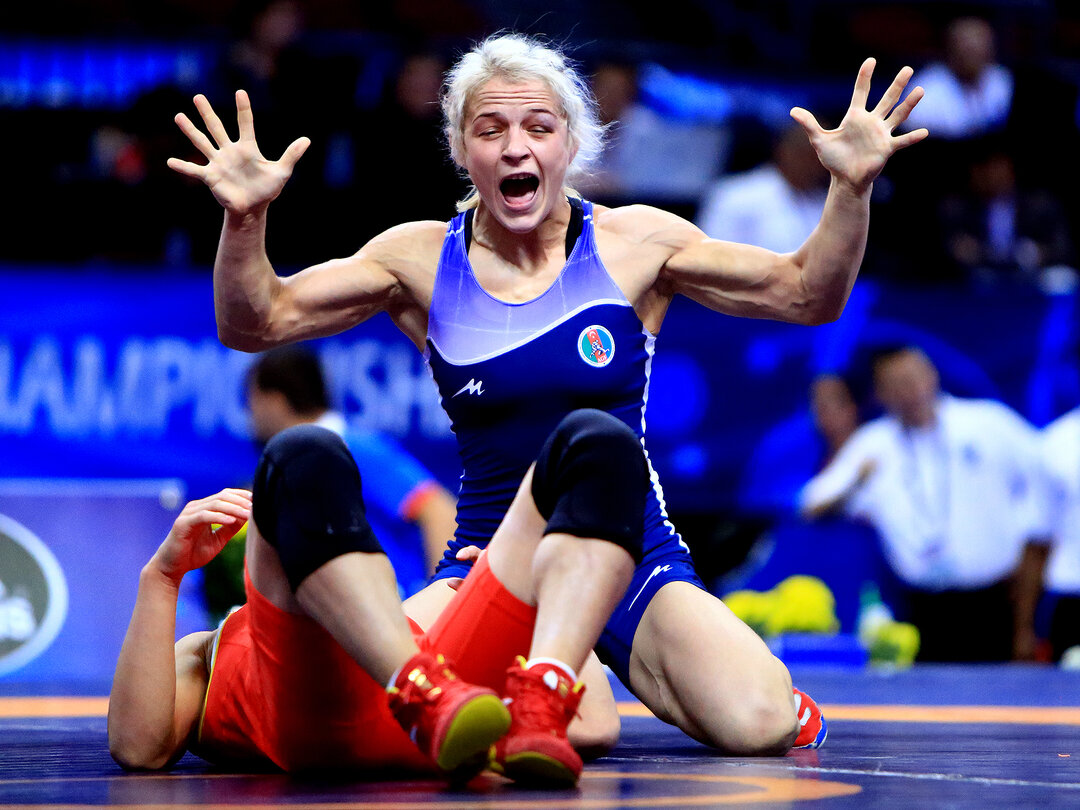 Mariya STADNYK (48kg)
Mongolia will look to make noise with a roster that includes multiple medalists from the recent U23 World Championships, led by junior world champion Battsetseg ALTANTSETSEG (58kg). Otgonjargal GANBAATAR (53kg), Gantuya ENKHBAT (60kg) were bronze medalists at the U23 World Championships. 
Ukraine brings a team that includes two-time cadet world champion Olena KREMZER (55kg), 2014 world bronze medalist Irina CHYKHRADZE (58kg) and world military champion Alla BELINSKAYA (69kg). 
Day ONE (Friday, December 1)
Round 1
Group A: Sweden vs. Japan || 10am/2am ET
Group A: USA vs. Russia || 11am/3am ET
Group B: Ukraine vs. China || 10am/2am ET
Group B: Mongolia vs. Azerbaijan || 11am/3am ET
Round 2 (Friday)
Group A: Russia vs. Japan || 12:30pm/430am ET
Group A: USA vs. Sweden || 1:30pm/530am ET
Group B: Azerbaijan vs. China || 12:30pm/430am ET
Group B: Mongolia vs. Ukraine || 1:30pm/530am ET
Round 3 (Friday)
Group A: USA vs. Japan || 5:30pm/930am ET
Group A: Sweden vs. Russia || 6:30pm/1030am ET
Group B: Mongolia vs. China || 5:30pm/930am ET
Group B: Ukraine vs. Azerbaijan || 6:30pm/1030am ET
Day TWO (Saturday, December 2)
7th Place: Group A (4) v. Group B (4) || 1pm/5am ET
5th Place: Group A (3) v. Group B (3) || 1pm/5am ET
3rd Place: Group A (2) v. Group B (2) || 2pm/6am ET
1st Place: Group A (1) v. Group B (1) ||  3pm/7am ET