Snyder and Sadulaev Seek Second Yarygin Titles
Thursday, January 25, 2018 - 02:24 By Eric Olanowski
KRASNOYARSK, Russia (January 25) - Three-time world and Olympic champions Kyle SNYDER (USA) and Abdualrashid SADULAEV (RUS) look to win their second crowns at United World Wrestling's first major ranking series event of 2018, the Ivan Yarygin.

Widely regarded as the toughest freestyle tournament in the world, the Ivan Yarygin begins Friday morning in Krasnoyarsk, Russia. This is the first of the four freestyle specialty ranking tournaments of the season. The additional specialty tournaments include the Tbilisi GP (GEO), South Africa Open (RSA) and the Medved (BLR).

Freestyle
57kg 
Reigning Yarygin champion Zaur UGUEV (RUS) will try to capture his second straight title. The 2017 Russian national team representative will be challenged by fellow Russian and junior world champion, Azamat TUSKAEV (RUS).

61kg
Three world medalists will try to reverse Ilyas BEKBULATOV's (RUS) winning ways from a season ago where he bagged a Yarygin gold medal. 2017 world bronze medalists Alan GOGAEV (RUS) and Akhmed CHAKAEV (RUS) and world champ, Logan STIEBER (USA) have hopes of denying Bekbulatov from grabbing eight first place tournament points.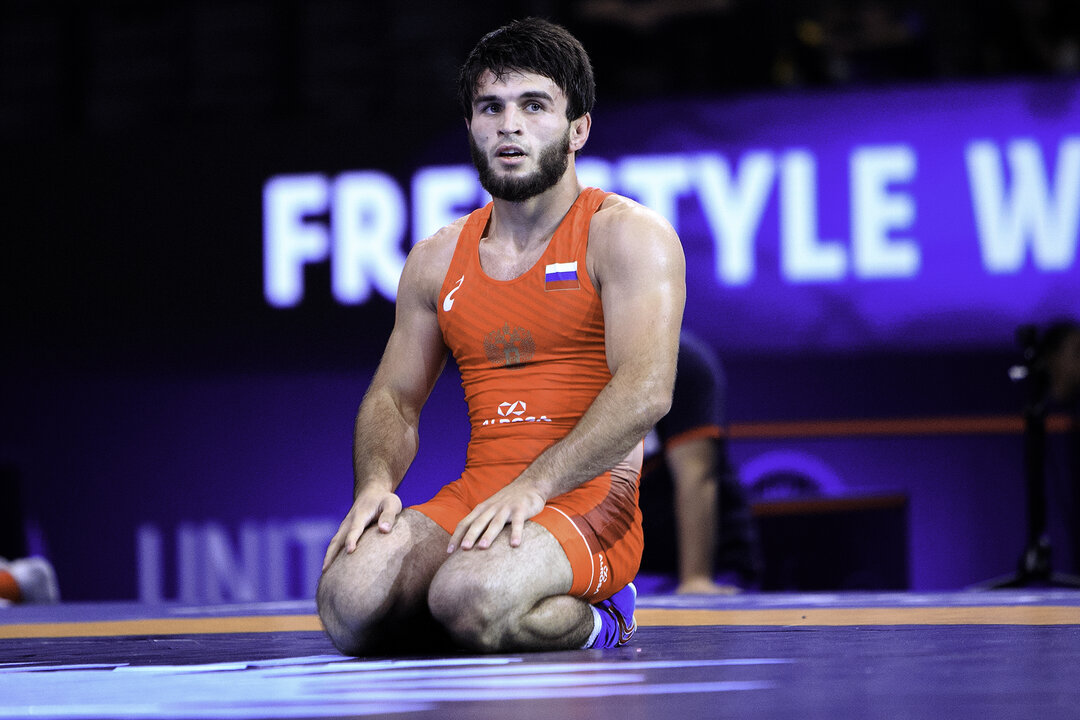 65kg
Vying for top-spot at 65kg will be a trio of Russian hammers in 2017 world finalist Gadzhimurad RASHIDOV (RUS), 2016  Yarygin champion Aleksander BOGOMOEV (RUS) and International D. A. Kunaev Tournament champion Ismail MUSUKAEV(RUS). Also looking to make his case for supremacy at 65kg is U23 world bronze medalist Shota PHARTENADZE (GEO).
70kg
Israil KASUMOV (RUS) has not lost at the Yaryin since 2015. Looking to give him that first loss will be 2016 world champion Magomed KURBANALIEV (RUS) and 2016 Olympian Frank MOLINARO (USA).
74kg
Among the entrants at 74kg, Russian world teamer Magomedkhabib KADIMAGOMEDOV (RUS) and last year's world runner-up Khetag TSABOLOV (RUS) are the two expected finalist.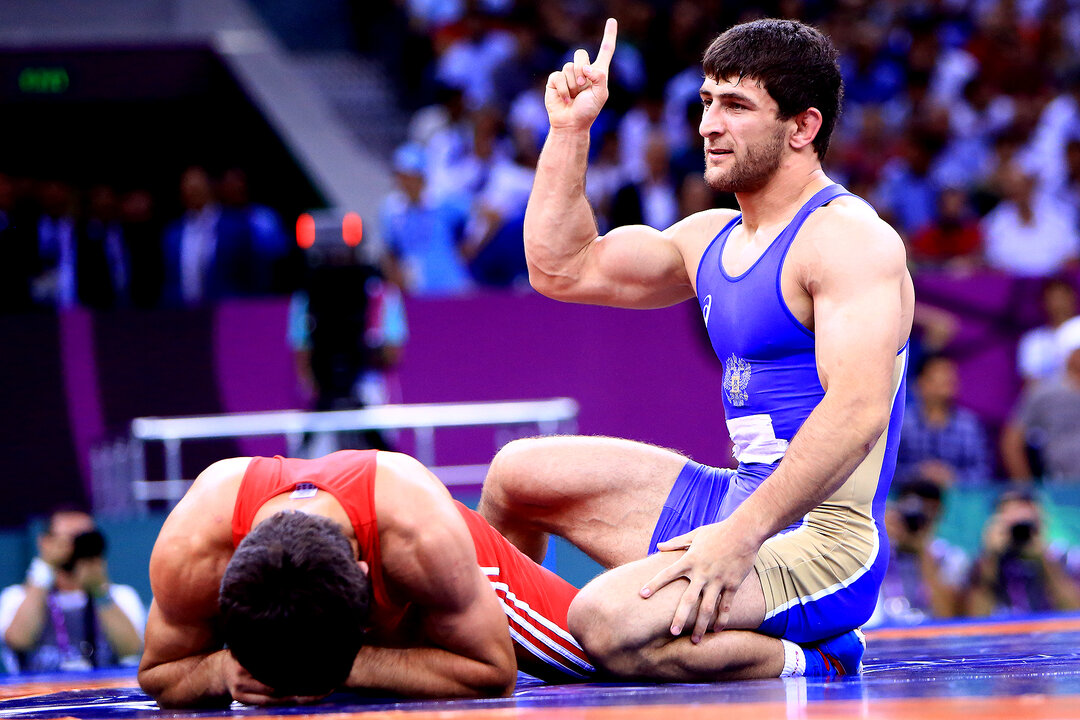 82kg
2016 Olympic silver medalist Aniuar GEDUEV (RUS) will attempt to stop fellow Russian Akhmed GADZHIMAGOMEDOV from winning his third Yarygin title. Also scrambling for the gold medal will be 2013 world bronze medalist Rashid KURBANOV (UZB) and Grand Prix of Paris champion, Kyle DAKE (USA).
86kg 
Last year's Yarygin winner, Daueren KURUGLIEV (RUS) will have to navigate a gauntlet of Olympians and world medalists if he's going to look to repeat as champion. Other wrestlers looking to take home gold are Rio silver medalist, Selim YASAR (TUR), world bronze medalist Vladislav VALIEV (RUS) and 2015 world bronze medalist and 2016 Olympian, Sandro AMINASHVILI (GEO).
A darkhorse at this weight to keep an eye on would be 2017 Grand Prix of Paris champion, David TAYLOR (USA).
92kg
Down from 97kg, 2016 champion, Abdulrashid SADULAEV (RUS) is the front-runner to take the 92kg crown. Sadulaev is competing in his first Yarygin since 2014 where he defeated Shamil KUDIYAMAGOMEDOV (RUS) to win the 86kg crown. Among his toughest competition will be 2014 Yarygin champion and 2012 Olympian, Anzor URISHEV (RUS).
97kg
The clear-cut favorite to win the title is defending champ, Kyle SNYDER (USA). This will be Snyder's third time making the trek to Krasnoyarsk. He has competed at this event two previous times, taking third in 2016 and winning it all a year ago.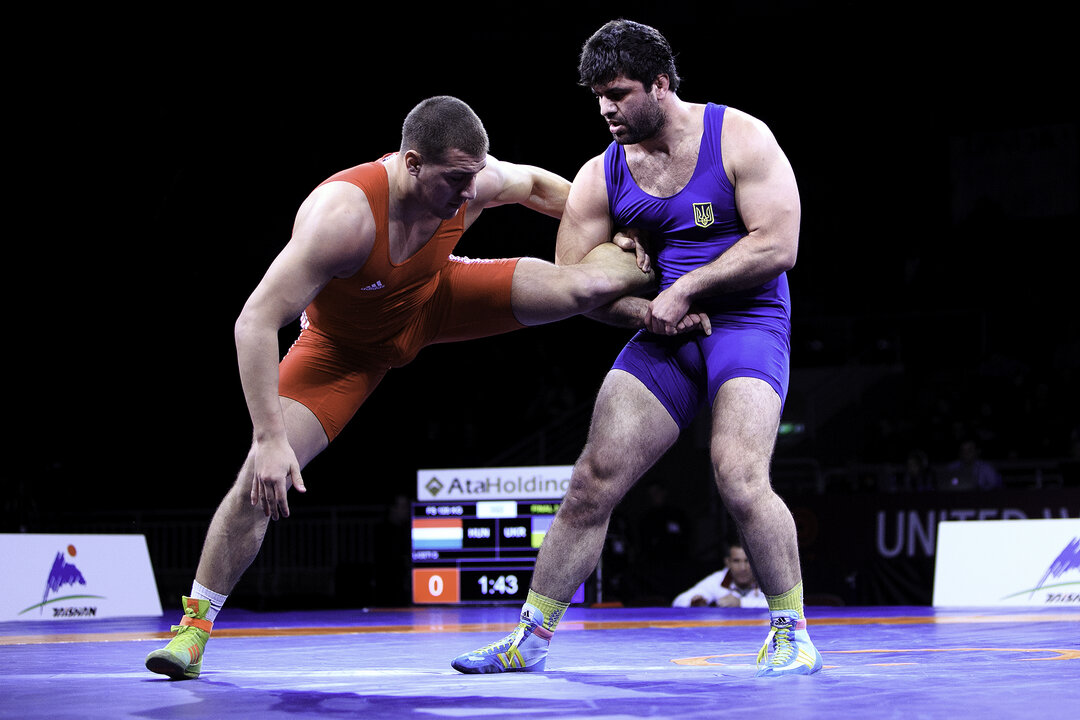 125kg
The four leading candidates to take home the gold medal are defending champion Alan KHUGAEV (RUS), 2016 Olympian Alen ZASIEIEV (UKR), world bronze medalist Nick GWIAZDOWSKI (USA) and fifth place finisher at the 2017 World Championships, Anzor KHIZRIEV (RUS).
Women's Wrestling (*Not a ranking series event)
50kg
It'll be 2017 Dave Schultz Memorial International champion Victoria ANTHONY (USA) that'll be tasked with bocking Yuki IRIE (JPN) from winning her third Yarygin crown and first since 2016.
53kg
Looking to improve on her third place finish from a year ago, two-time junior world champion MIYAHARA YU (JPN) will have to fight off Olympian HALEY ANGELLO (USA) and International Ukrainian Tournament champion Irina HUSYAK (UKR).
55kg
Bilyana Zhivkova DUDOVA (BUL) who narrowly missed out on a medal at the 2017 World Championships, cadet world champion Andoria Hanako SAWA (JPN) and Tatyana KIT (UKR) U23 bronze medalist will each be looking for their first Yarygin crown.
57kg
World bronze medalist from 2014 Iryna CHYKHRADZE (UKR) will be tasked with stopped Katsuki SAKAGAMI (JPN) from defending her Yarygin championship from a year ago.
59kg
The front runner at 59kg is 2017 World finalist Allison RAGAN (USA). Ragan wrestled in her first Ivan Yaryin a year ago, where she finished in third place.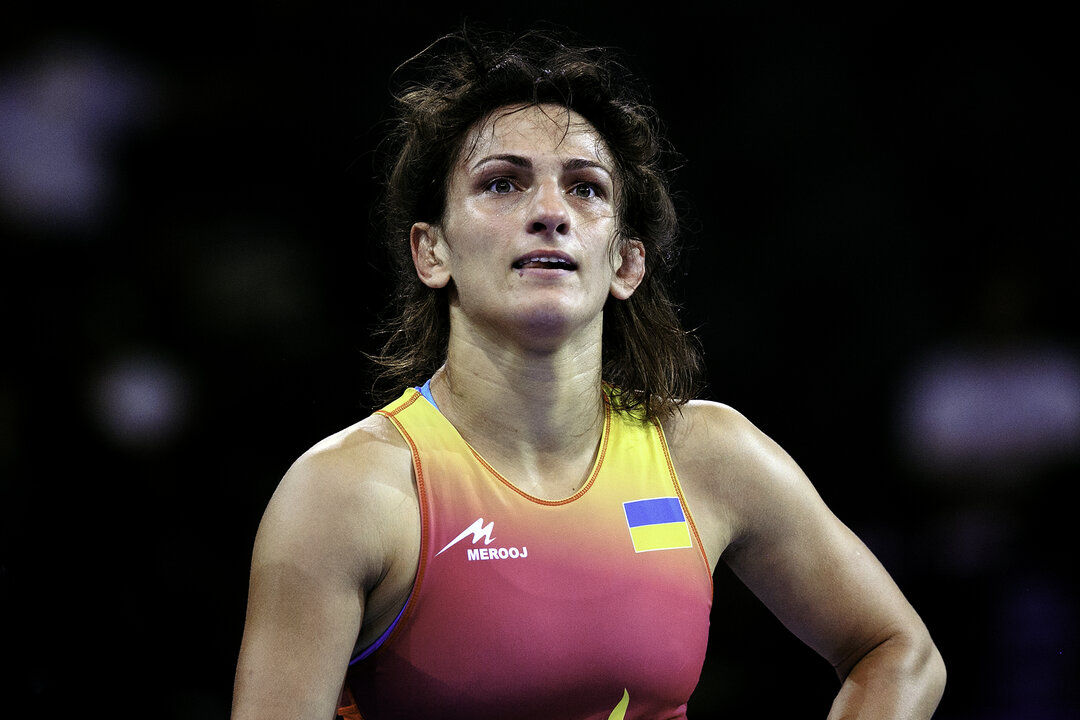 62kg
Japanese world team representative SAKAE KIWA (JPN) hopes to stop previous world runner-up Yulia TKACH from winning her first Yarygin title.
65kg
World finalist from 2015 Petra OLLI (FIN) competes in her first Yarygin since 2014 where she took home a bronze medal.
68kg
Last year, Tamyra MENSAH-STOCK (USA) defeated Nasanburmaa OCHIRBAT (MGL) in the finals of her first Ivan Yarygin. This season, she'll have to go through Olympian Cherkasova, Alla (UKR) or Mai HAYAKAWA (JPN) if she hopes to leave Krasnoyarsk with her second title.
72kg
Three-time junior World champion Masako FURUICHI (JPN) has wrestled in Krasnoyarsk two previous times, but has never placed higher than fifth.
76kg
The favorites at 76kg are Olympian and 2015 world bronze medalist EPP MAE (EST) and two-time junior world champion Rino ABE (JPN).

*All preliminary line-ups are subject to change.

Schedule
Friday, January 26:
Women's wrestling: 50kg, 55kg, 59kg and 65 kg.
Freestyle: 57kg, 61kg and 70kg

Saturday, January 27: 
Women's wrestling: 53kg, 57kg, 62kg and  68 kg. 
Freestyle: 65kg,79kg and 125kg

Sunday, January 28: 
Women's wrestling: 72kg and 76kg.
Freestyle:  74kg, 86kg, 92kg and 97kg