Seven of Eight Defending Freestyle Champions Return to European Championships
Wednesday, April 18, 2018 - 23:24 By Eric Olanowski
KASPIISK, Russia (April 19) - The 2018 European Championships commence in less than two weeks in Dagestan, Russia. Though line-ups are not official, freestyle preliminary line-ups have been submitted to United World Wrestling, and Dauren KURUGLIEV (RUS) is the lone champion who does not return from the 2017 Novi Sad European Championships.
The first five weight categories (57kg, 65kg, 70kg, 79kg, and 97kg) begin wrestling on Friday, May 4, and the remaining five weight classes (61kg, 74kg, 86kg, 92kg, and 125kg) start on Saturday, May 5. 
57kg
Mihran JABURYAN (ARM)
Giorgi EDISHERASHVILI (AZE)*
Uladzislau ANDREYEU (BLR)
Mikyay Salim NAIM (BUL)
Levan METREVELI VARTANOV (ESP)
Zoheir EL OUARRAQE (FRA)
Otari GOGAVA (GEO)
Yuriy HOLUB (ISR)
Ivan ZAMFIROV (MDA)
Vladimir EGOROV (MKD)
Andrei DUKOV (ROU)
Zavur UGUEV  (RUS)
Ahmet PEKER (TUR)
61kg
Garik BARSEGHYAN (ARM)
Akhmednabi GVARZATILOV (AZE)
Niurhun SKRABIN (BLR)
Vladimir Vladimirov DUBOV (BUL)
Beka LOMTADZE (GEO)
Jozsef MOLNAR (HUN)
Viorel BURDUJA (MDA)
Elmedin SEJFULAU (MKD)
Ivan GUIDEA (ROU)
Gadzhimurad RASHIDOV (RUS)
Randy Adrian VOCK (SUI)
Recep TOPAL (TUR)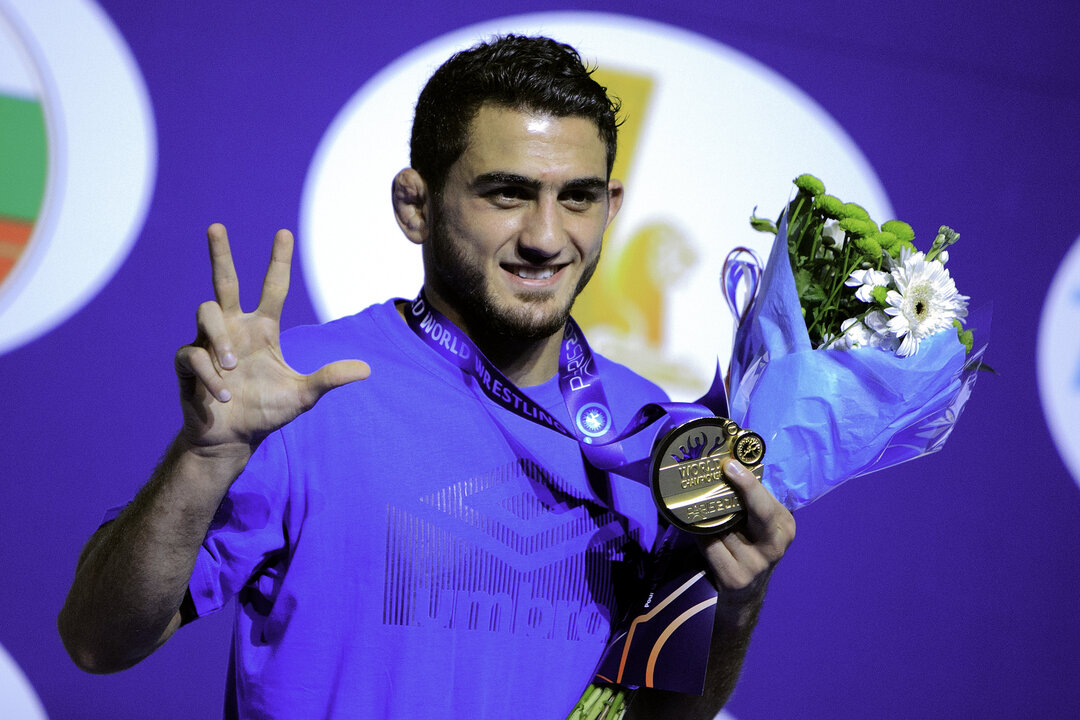 Three-time world champion, Haji ALIYEV (AZE). 
65kg
Valodya FRANGULYAN (ARM)
Gabriel JANATSCH (AUT)
Haji ALIYEV (AZE)
Dzianis MAKSIMAU (BLR)
Filip Stefanov NOVACHKOV (BUL)
Juan Pablo GONZALEZ CRESPO (ESP)
Ilman MUKHTAROV (FRA)
Vladimer KHINCHEGASHVILI (GEO)*
Kevin Christopher HENKEL (GER)
Roman ASHARIN (HUN)
Tomas BARACEVICIUS (LTU)
Andrei PERPELITA (MDA)
Masoud NIAZI (NED)
Krzysztof BIENKOWSKI (POL)
Ilias BEKBULATOV (RUS)*
David HABAT (SLO)
Mykola BOLOTNJUK (SVK)
Selahattin KILICSALLAYAN (TUR)
70kg
Valter MARGARYAN (ARM)
Maximilian AUSSERLEITNER (AUT)
Murtazali Raxmatullayevic MUSLIMOV (AZE)
Azamat NURYKAU (BLR)
Miroslav Stefanov KIROV (BUL)
Zurabi IAKOBISHVILI (GEO)
Norbert LUKACS (HUN)
Emrach GASANOV (ISR)
Dmitrii MALENCOV (MDA)
Magomedmurad GADZHIEV (POL)
George BUCUR (ROU)
Magomed KURBANALIEV (RUS)
Taimuraz SALKAZANOV (SVK)
Haydar YAVUZ (TUR)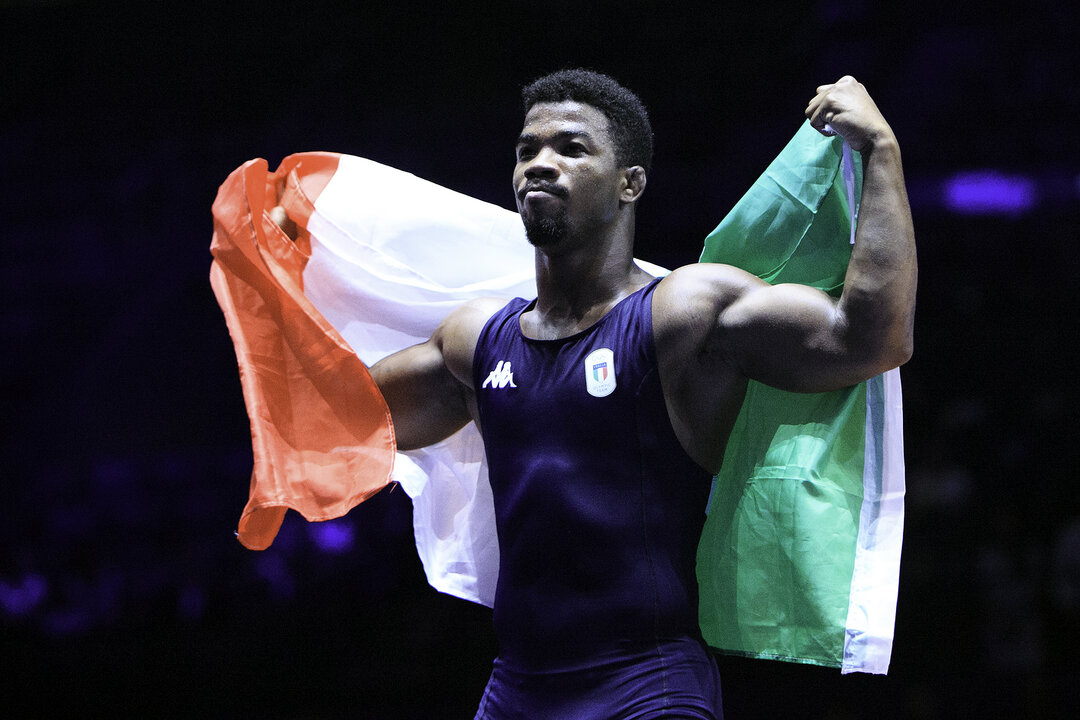 Two-time world champion, Frank CHAMIZO (ITA). 
74kg
Grigor GRIGORYAN (ARM)
Gadzhimurad OMAROV (AZE)
Andrei KARPACH (BLR)
Ali Pasha Ruslanovich UMARPASHAEV (BUL)
Zelimkhan KHADJIEV  (FRA)
Avtandil KENTCHADZE (GEO)
Kyrillos BINENMPAOUM (GRE)
Zsombor Istvan GULYAS (HUN)
Hanoc RACHAMIN (ISR)
Frank CHAMIZO MARQUEZ (ITA)*
Alberts JURCENKO (LAT)
Andrius MAZEIKA (LTU)
Evgheni NEDEALCO (MDA)
Vasile Madalin MINZALA (ROU
Khetik TSABOLOV (RUS)
Zaur EFENDIEV (SRB)
Akhsarbek GULAEV (SVK)
Soner DEMIRTAS (TUR)*
79kg
Varuzhan KAJOYAN (ARM)
Jabrayil HASANOV (AZE)
Ali SHABANAU (BLR)
Jevgeni SOLTRUK (EST)
Henri Aleksi SELENIUS (FIN)
Johnny Just BUR (FRA)
Jumber KVELASHVILI (GEO)
Martin OBST (GER)
Gkeorgki MELETOV (GRE)
Mihaly NAGY (HUN)
Alans AMIROVS (LAT)
Alexandru BURCA (MDA)
Akhmed Shiabdinovitch GADZHIMAGOMEDOV (RUS)
Muhammet Nuri KOTANOGLU (TUR)
86kg
Marzpet GALSTYAN (ARM)
Aleksandr GOSTIYEV (AZE)
Raman CHYTADZE (BLR)
Mehmed Remzi GAZI (BUL)
Taimuraz FRIEV NASKIDAEVA (ESP)
Ville Tapani HEINO (FIN)
Sandro AMINASHVILI (GEO)
Ahmed Ruslanovic DUDAROV (GER)
Istvan VEREB  (HUN)
Shamil KUDIIAMAGOMEDOV (ITA)
Denis BALAUR (MDA)
Zbigniew Mateusz BARANOWSKI (POL)
Artur NAIFONOV (RUS)
Stefan REICHMUTH (SUI)
Boris MAKOEV (SVK)
Naib ILALDAYEV ITAYEV (SWE)
Fatih ERDIN (TUR)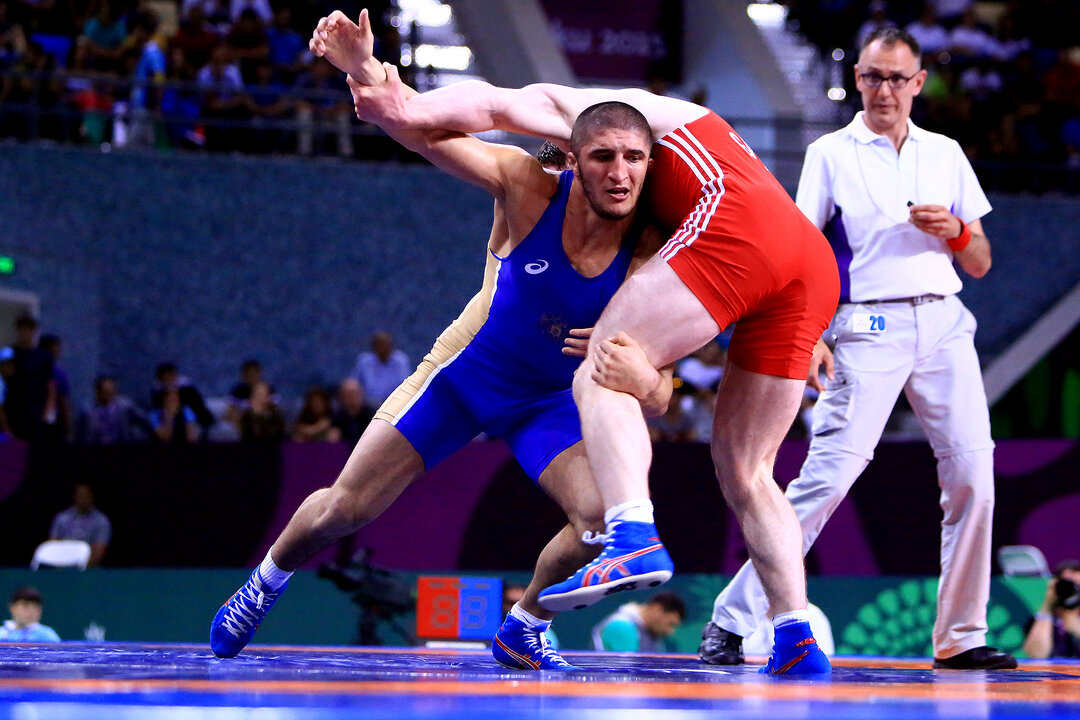 Two-time world champion, Abdulrashid SADULAEV (RUS).
92kg
Shamir ATYAN (ARM)
Dominic Klaus PETER (AUT)
Sharif SHARIFOV (AZE)
Ivan YANKOUSKI (BLR)
Irakli MTSITURI (GEO)
Georg Gabriel STARK (SEREGELYI) (GER)
Pavlo OLIINYK (HUN)
Edgaras VOITECHOVSKIS (LTU)
Nicolai CEBAN (MDA)
Boban SAVEV  (MKD)
Sebastian JEZIERZANSKI (POL)
Abdulrashid SADULAEV (RUS)
Albin Viking FRID (SWE)
Serdar BOKE  (TUR)
97kg
Georgii KETOEV (ARM)
Nurmagomed GADZHIYEV (AZE)
Aliaksandr HUSHTYN (BLR)
Ragnar KAASIK (EST)
Elizbar ODIKADZE (GEO)
Gennadij CUDINOVIC (GER)
Abraham de Jesus CONYEDO RUANO (ITA)
Georgy RUBAEV (MDA)
Magomedgadji Omardibirovich NUROV (MKD)
Vladislav BAITCAEV (RUS)
Riza YILDIRIM (TUR)*
2017 world champion, Geno PETRIASHVILI (GEO). 
125kg
Levan BERIANIDZE (ARM)
Johannes LUDESCHER (AUT)
Jamaladdin MAGOMEDOV (AZE)
Ibrahim SAIDAU (BLR)
Jose CUBA VAZQUEZ (ESP)
Jere Tapani HEINO (FIN)
Geno PETRIASHVILI (GEO)
Alexandr ROMANOV (MDA)
Robert BARAN (POL)
Muradin KUSHKHOV (RUS)
Taha AKGUL (TUR)*
* Notes returning champions