Russian Trio Advances to Greco-Roman Finals at European Games
Friday, June 28, 2019 - 19:08 By United World Wrestling Press
MINSK, Belarus (June 28) - Russia made a statement on the opening day of the Greco-Roman competition at the European Games, advancing all three of their wrestlers to Saturday's gold-medal finals. 
Returning world champion Stepan MARYANYAN (60kg) and Aleksandr CHEKHIRKIN (77kg), along with 2018 European bronze medalist Zaur KABALOEV (67kg), earned semifinal victories for Russia.
Maryanyan, a European Games champion in 2015, was untested in his semifinal match against Zhora ABOVIAN (UKR). He cruised to a 9-0 technical superiority. Maryanyan built a 7-0 lead after the first period and put the match away early in the second period. He will face Erik TORBA (HUN) in the gold-medal match.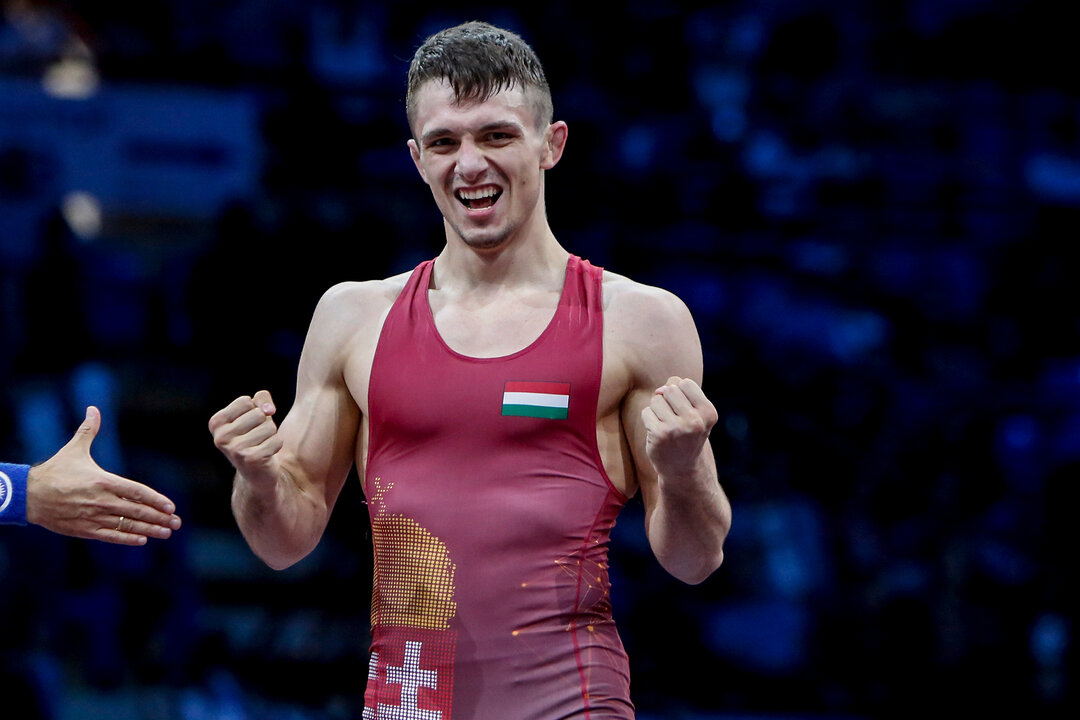 Torba came from behind to defeat Dato CHKHARTISHVILI (GEO), a 2016 junior world champion, 6-5. Chkhartishvili used a four-point throw in the first period, which helped him take a 5-3 lead at the break. Torba, though, kept the pressure on and scored a passivity point before scoring with a turn to take the lead. He then held off the Georgian for the victory.
Chekhirkin, like Maryanyan, picked up a technical superiority without surrendering a point in the semifinals. His semifinal victory came over Yunus BASAR (TUR), 8-0. After getting pushed in his first match, the 33-year-old Russian has outscored his last two opponents 14-0. In tomorrow's gold-medal match at 77kg, Chekhirkin will meet Karapet CHALYAN (ARM).
Chalyan reached the finals by beating Tamas LORINCZ (HUN), an Olympic silver medalist and three-time world medalist. Lorincz scored first off a passivity to take a 1-0 lead, which is all the scoring that happened in the opening period. Chalyan came back in the second period, scoring a takedown early in the second period and adding another takedown a short time later, which proved to be enough to get him the victory.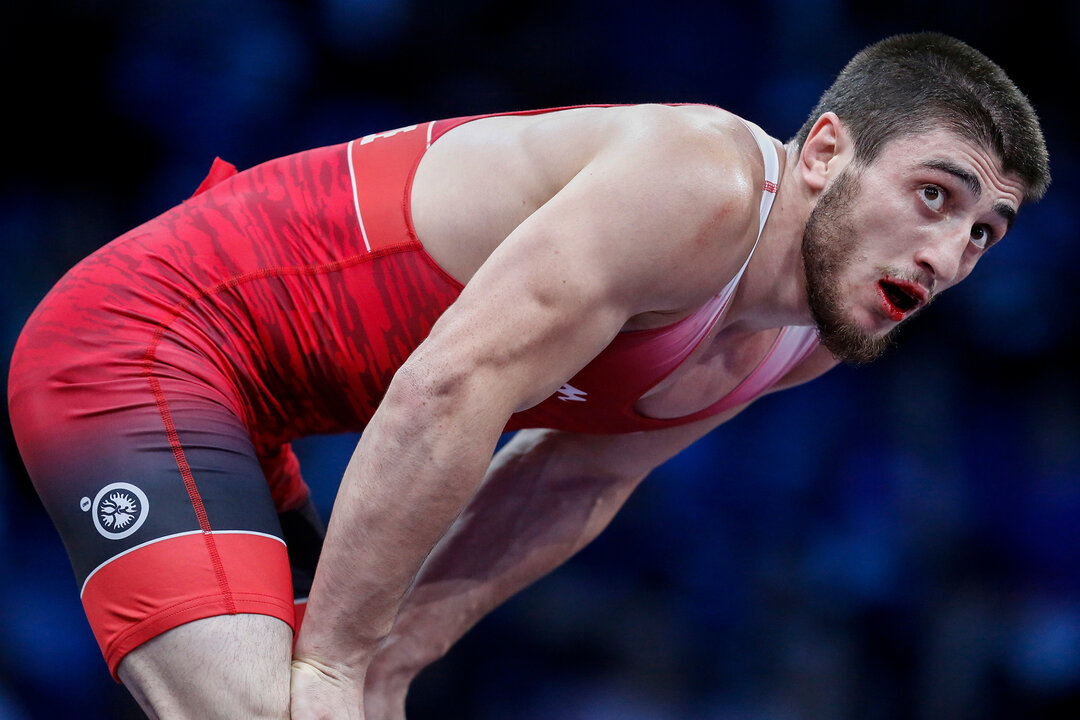 Kabaloev blanked Oleksii KALINICHENKO (UKR) 4-0 in the semifinals at 67kg, scoring all four of his points in the first period. The other semifinal winner at 67kg was Shmagi BOLKVADZE (GEO), a U23 and junior world champion, who defeated Karen ASLANYAN (ARM) 5-0. 
RESULTS
Greco-Roman
60kg
GOLD - Stepan MARYANYAN (RUS) vs. Erik TORBA (HUN)
SEMIFINAL - Stepan MARYANYAN (RUS) df. Zhora ABOVIAN (UKR), 9-0
SEMIFINAL - Erik TORBA (HUN) df. Dato CHKHARTISHVILI (GEO), 6-5
67kg
GOLD - Zaur KABALOEV (RUS) vs. Shmagi BOLKVADZE (GEO)
SEMIFINAL - Zaur KABALOEV (RUS) df. Oleksii KALINICHENKO (UKR), 4-0
SEMIFINAL - Shmagi BOLKVADZE (GEO) df. Karen ASLANYAN (ARM), 5-0
77kg
GOLD - Aleksandr CHEKHIRKIN (RUS) vs. Karapet CHALYAN (ARM)
SEMIFINAL - Aleksandr CHEKHIRKIN (RUS) df. Yunus BASAR (TUR), 8-0 
SEMIFINAL - Karapet CHALYAN (ARM) df. Tamas LORINCZ (HUN), 4-1