Pair of Olympic Champions Lead Greco-Roman Field at European Championships
Tuesday, April 17, 2018 - 12:30 By Eric Olanowski
KASPIISK, Russia (April 17) - The 2018 European Championships commence in less than two weeks in Dagestan, Russia. Though line-ups are not official, Greco-Roman preliminary line-ups have been submitted to United World Wrestling and the pair of Olympic champions in Roman VLASOV (RUS) and Artur ALEKSANYAN (ARM) lead a field littered with Olympic medalists.
The first five weight categories (55kg, 63kg, 77kg, 87kg, and 130kg) will start wrestling on Monday, April 30, and the remaining five weight classes (60kg, 67kg, 72kg, 82kg, and 97kg) being on Tuesday, May 1.  
55kg
Eldaniz AZIZLI (AZE)
Nedyalko Petrov PETROV (BUL)
Sandro FRANKOL (CRO)
Helary MAEGISALU (EST)
Nugzari TSURTSUMIA (GEO)
VasilII TOPOEV (RUS)
Ekrem OZTURK (TUR)
60kg
Armen MELIKYAN (ARM)
Raphael JAEGER (AUT)
Murad MAMMADOV (AZE)
Maksim KAZHARSKI (BLR)
Avgustin Boyanov SPASOV (BUL)
Leo Alexandre Sylvain TUDEZCA (FRA)
Dato CHKHARTISHVILI (GEO)
Etienne KINSINGER    (GER)
Erik TORBA (HUN)
Illya TSARYUK ISR)
Jacopo SANDRON (ITA)
Justas PETRAVICIUS  (LTU)
Michal Jacek TRACZ (POL)
Antonio MARTINS CABRAL (POR)
Virgil MUNTEANU (ROU)
Sergey EMELIN (RUS)
Kerem KAMAL (TUR)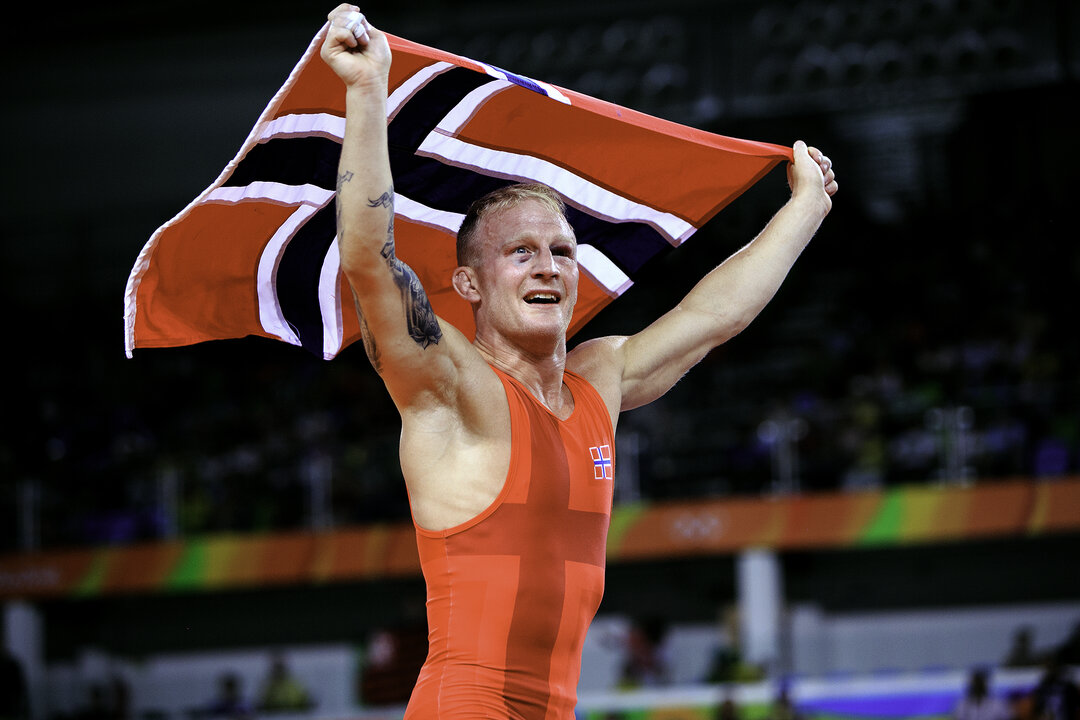 Olympic bronze medalist, Stig-Andre BERGE (NOR). Photo by Tony Rotundo. 

63kg
Slavik GALSTYAN (ARM)
Taleh MAMMADOV (AZE)
Rakhmatsikhudo KHAIBARAU (BLR)
Nikolay Ivanov VICHEV (BUL)
Ivan LIZATOVIC (CRO)
Levani KAVJARADZE (GEO)
Mate KRASZNAI (HUN)
Donior ISLAMOV (MDA)
Stig-Andre BERGE (NOR)
Mihai Radu MIHUT (ROU)
Zaur KABALOEV (RUS)
Tamas NAD (SRB)
Rahman BILICI (TUR)
67kg 
Karen ASLANYAN  (ARM)
Elman MUKHTAROV (AZE)
Soslan DAUROV (BLR)
Deyvid Tihomirov DIMITROV (BUL)
Michal NOVAK (CZE)
Fredrik Holmquist BJERREHUUS (DEN)
Yasin OZAY (FRA)
Shmagi BOLKVADZE (GEO)
Erik WEISS  (GER)
Istvan KOZAK  (HUN)
Aleksandrs JURKJANS (LAT)
Edgaras VENCKAITIS (LTU)
Valeriu TODEREAN (MDA)
Morten THORESEN (NOR)
Dawid KARECINSKI (POL)
Pedro Miguel DE MATOS OLIVEIRA DE MORAIS CA  (POR)
Artem SURKOV (RUS)
Mate NEMES  (SRB)
Hussam Saad Ali OMAR (SWE)
Enes BASAR (TUR)
Olympic bronze medalist, Rasul CHUNAYEV (AZE). Photo by Tony Rotundo. 

72kg
Christoph BURGER (AUT)
Rasul CHUNAYEV (AZE)
Yury KANKOU (BLR)
Danijel JANECIC (CRO)
Jan ZIZKA (CZE)
Evrik NIKOGHOSYAN (FRA)
Iuri LOMADZE (GEO)
Maximilian Andreas SCHWABE (GER)
Balint KORPASI (HUN)
Nikita MASJUKS (LAT)
Daniel CATARAGA (MDA)
Pal Eirik GUNDERSEN (NOR)
Gevorg SAHAKYAN (POL)
Ilie COJOCARI  (ROU)
Adam KURAK (RUS)
Aleksandar MAKSIMOVIC (SRB)
Denis HORVATH (SVK)
Daniel Mattias SOINI  (SWE)
Murat DAG (TUR)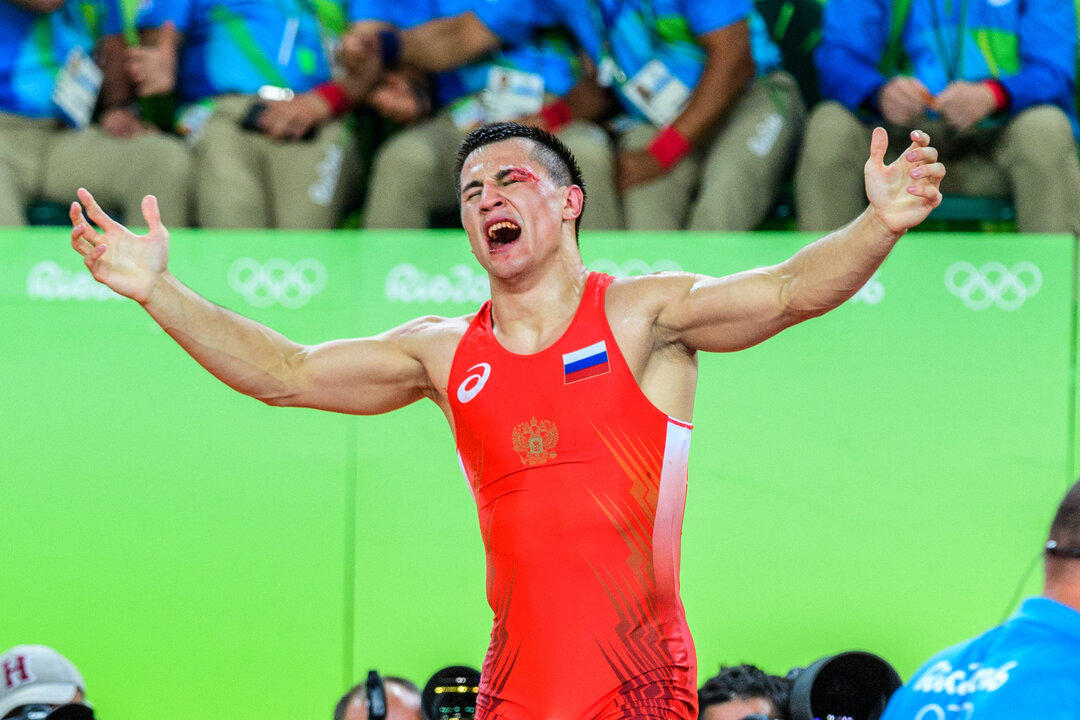 Two-time Olympic champion, Roman VLASOV (RUS). Photo by Tony Rotundo. 

77kg
Karapet CHALYAN (ARM)
Florian MARCHL (AUT)
Elvin MURSALIYEV (AZE)
Kazbek KILOU  (BLR)
Dominik ETLINGER (CRO)
Oldrich VARGA (CZE)
Ismael NAVARRO SANCHEZ (ESP)
Tero Antero Matias HALMESMAEKI (FIN)
Tornike DZAMASHVILI (GEO)
Florian NEUMAIER (GER)
Georgios PREVOLARAKIS (GRE)
Tamas LORINCZ  (HUN)
Igor PETRISNIN (ISR)
Riccardo Vito ABBRESCIA (ITA)
Paulius GALKINAS (LTU)
Igor BESLEAGA (MDA)
Mateusz Lukasz WOLNY (POL)
Roman VLASOV (RUS)
Viktor NEMES (SRB)
Nicolas Peter CHRISTEN (SUI)
Alex Michel BJURBERG KESSIDIS (SWE)
Serkan AKKOYUN (TUR)
82kg 
Maksim MANUKYAN (ARM)
Michael WAGNER (AUT)
Rafig HUSEYNOV (AZE)
Radzik KULIYEU (BLR)
Daniel Tihomirov ALEKSANDROV (BUL)
Bozo STARCEVIC (CRO)
Petr NOVAK  (CZE)
Zurabi DATUNASHVILI (GEO)
Roland SCHWARZ (GER)
Laszlo SZABO  (HUN)
Viorel BURDUJA (MDA)
Edgar BABAYAN (POL)
Ramazan ABACHARAEV (RUS)
Zarko DICKOV  (SRB)
Jan Alexander JERSGREN (SWE)
Emrah KUS (TUR)
87kg
Artur SHAHINYAN  (ARM)
Islam ABBASO (AZE)
Viktar SASUNOUSKI  (BLR)
Tarek Mohamed ABDELSLAM SHEBLE MOHAMED (BUL)
Pedro Jacinto GARCIA PEREZ (ESP)
Eerik APS (EST)
Rami Antero HIETANIEMI (FIN)
Roberti KOBLIASHVILI (GEO)
Denis Maksymilian KUDLA (GER)
Dimitrios TSEKERIDIS (GRE)
Viktor LORINCZ (HUN)
Roman ZHERNOVETSKI (ISR)
Fabio PARISI (ITA)
Julius MATUZEVICIUS (LTU)
Tadeusz MICHALIK (POL)
Bekkhan OZDOEV (RUS)
Nikolaj Georgiev DOBREV (SRB)
Kristoffer Zakarias BERG (SWE)
Metehan BASAR (TUR)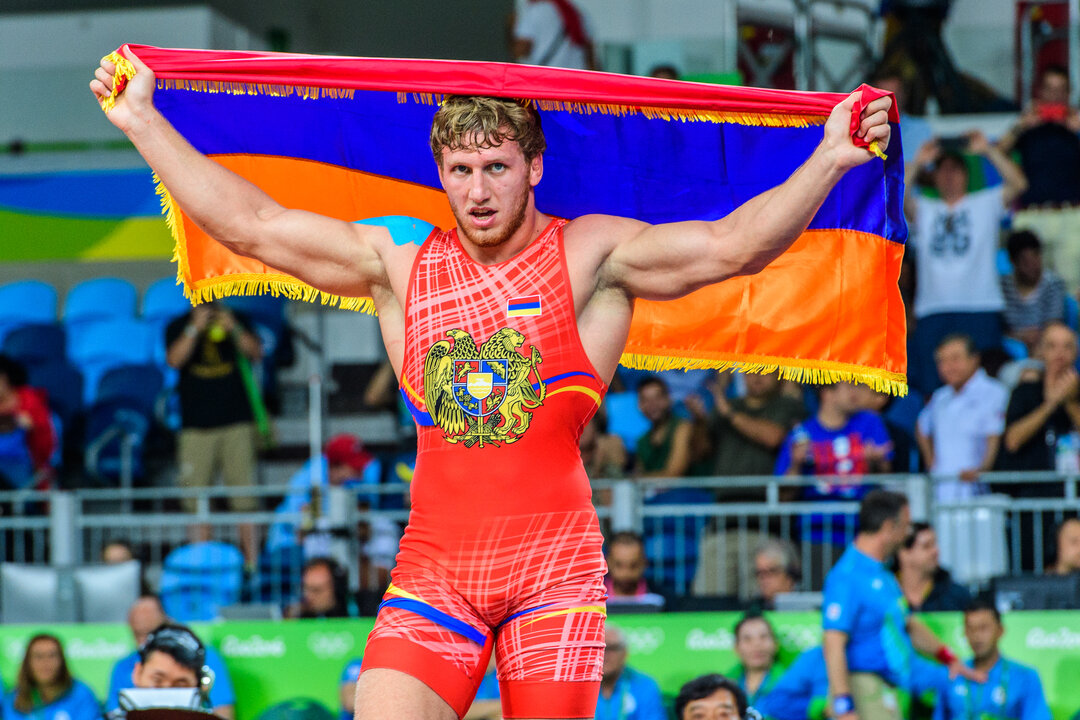 98kg Olympic champion, Artur ALEKSANYAN (ARM). Photo by Tony Rotundo.

97kg
Artur ALEKSANYAN (ARM)
Daniel GASTL  (AUT)
Orkhan NURIYEV (AZE)
Siarhei STARADUB (BLR)
Nikolay Nikolaev BAYRYAKOV (BUL)
Artur OMAROV (CZE)
Mathias BAK (DEN)
Matti Elias KUOSMANEN (FIN)
Mélonin NOUMONVI (FRA)
Kukuri KIRTSKHALIA (GEO)
Ramsin AZIZSIR (GER)
Laokratis KESIDIS (GRE)
Balazs KISS (HUN)
Robert AVANESYAN (ISR)
Vilius LAURINAITIS (LTU)
Marcel Adam KASPEREK (POL)
Musa EVLOEV (RUS)
Mikheil KAJAIA (SRB)
Tamas SOOS (SVK)
Carl Erik Andre PERSSON (SWE)
Cenk ILDEM (TUR)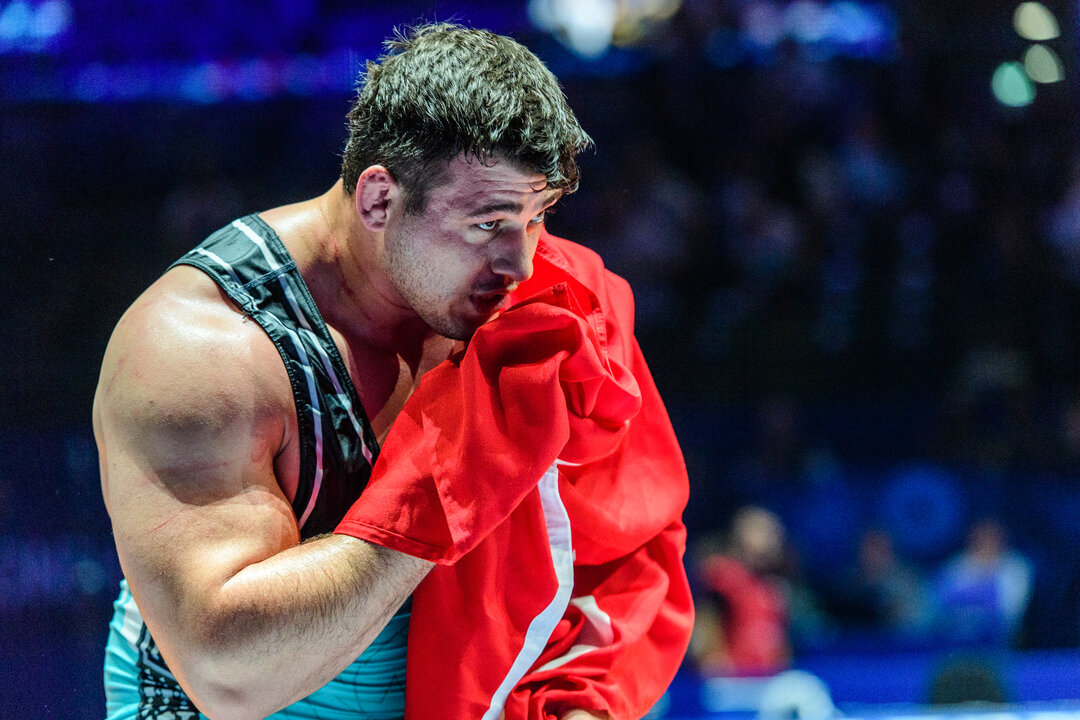 Three-time world champion and Olympic silver medalist, Riza KAYAALP (TUR). Photo by Tony Rotundo. 
130kg
Sabah SHARIATI (AZE)
Georgi CHUGOSHVILI (BLR)
Miloslav Yuriev METODIEV (BUL)
Stepan DAVID (CZE)
Juan Rafael HEREDIA MENA (ESP)
Artur VITITIN (EST)
Tuomas Heikki Juhani LAHTI (FIN)
Iakobi KAJAIA  (GEO)
Christian JOHN (GER)
Balint LAM (HUN)
Mantas KNYSTAUTAS (LTU)
Rafal Andrzej KRAJEWSKI (POL)
Alin ALEXUC CIURARIU (ROU)
Vitalii  SHCHUR (RUS)
Riza KAYAALP (TUR)