Olympic Champion Ismael Borrero Molina Seeks Fourth Pan Am Title
Thursday, May 3, 2018 - 22:19 By Taylor Miller
LIMA, Peru – 2016 Olympic champion Ismael BORRERO MOLINA (CUB) heads to the Pan American Championships finals for the fourth time, looking to claim his fourth Pan Am gold, after a dominant day on Thursday in Lima, Peru.
Borrero, who last competed in the event in 2014, dominated the 67 kg bracket without surrendering a single point. In his first match, he rolled through 2017 Pan Am silver medalist Luis Alfredo DE LEON (DOM) with a 10-0 technical fall. He followed it up with tech falls over Joseph DASHOU (CAN) and 2017 Junior Pan Am winner Joilson DE BRITO RAMOS JUNIOR (BRA).
Borrero will face off against Manuel Alejandro LOPEZ SALCERO (MEX), a two-time Pan American Championships medalist.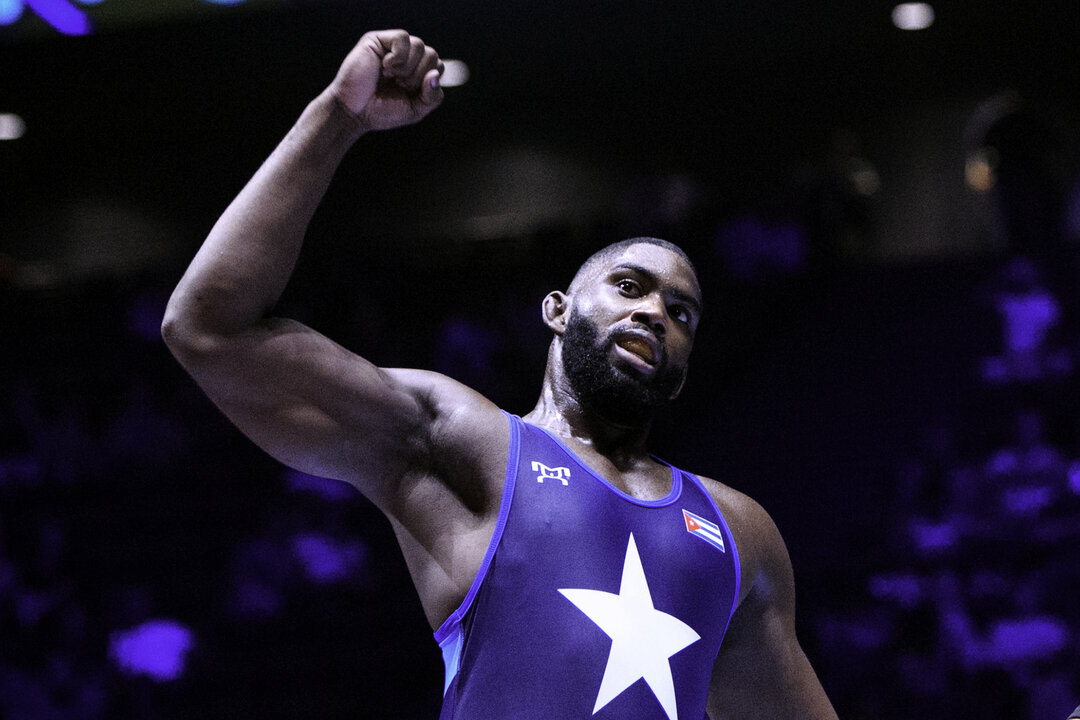 Two other Cubans sealed spots in the finals, including Luis Alberto ORTA SANCHEZ (CUB) at 60 kg and 2017 World bronze winner Oscar PINO HINDS (CUB) at 130 kg.
Pino, who defeated fellow 2017 World bronze medalist Yasmani ACOSTA FERNANDEZ (CHI) earlier today, is competing for his third-consecutive Pam Am gold. He'll face Robert SMITH (USA), who has produced two top-five finishes at the World Championships.
In addition to Smith, three Americans will be fighting for gold tonight, including Max NOWRY, Ryan MANGO and Ravaughn PERKINS. All three were perfect in round-robin action on Thursday morning.
At 55 kg, Nowry, a 2012 University champion, will take on Sargis KHACHATRYAN (BRA), who is a native of Armenia. Khachatryan was also perfect in the morning session. Winner of this matchup takes gold.
Perkins will also face an undefeated opponent in Wuileixis de Jesus RIVAS ESPINOZA (VEN) in the 72 kg finals. Rivas Espinoza is a 2014 Pan Am Championships gold medalist, 2015 Pan Am Games gold medalist and three-time Pan Am bronze winner.
Regardless of the outcome of his match against Adam MACFADYEN (CAN), undefeated Mango will be named the winner at 63 kg based on head-to-head wins.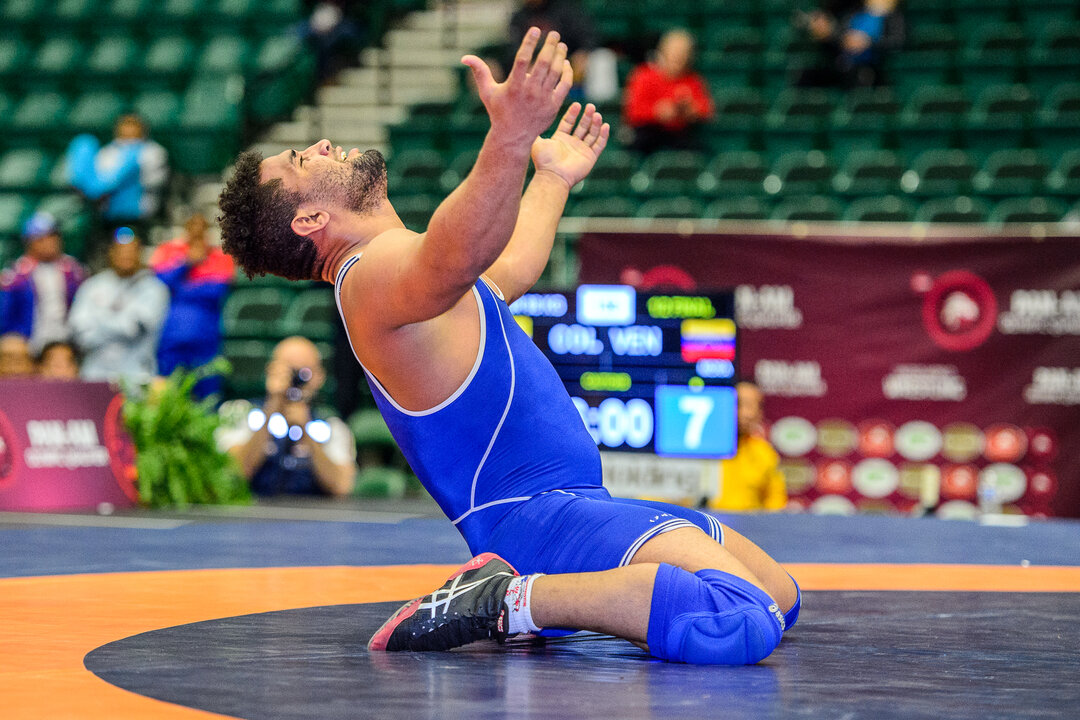 At 97 kg, Luillys Jose PEREZ MORA (VEN) is heading to the finals for the third year in a row. He owns silver medals form the 2016 and 2017 tournaments. In search of his first title, Perez will face Kevin MEJIA CASTILLO (HON), who won the 2017 Central American and Carribbean Games in both freestyle and Greco-Roman.
The finals are set for 7 p.m. U.S. ET and can be watched live on unitedworldwrestling.org.
FINALS MATCHUPS
55 kg – Round five matches
Sargis KHACHATRYAN (BRA) vs. Max Emiliano NOWRY (USA)
Mauricio David PLAZA SANCHEZ (MEX) vs. Javier Eduardo BARRERA PALACIOS (PER)
60 kg
GOLD - Jancel Miguel PIMENTEL GONZALEZ (DOM) vs. Luis Alberto ORTA SANCHEZ (CUB)
BRONZE - Andres Roberto MONTANO ARROYO (ECU) vs. Dicther Hans TORO CASTANEDA (COL)
BRONZE - Cristhian PARAVECINO NAVARRO (PER) vs. Marat GARIPOV (BRA)
63 kg – Round five matches
Ryan Robert MANGO (USA) vs. Adam Takahashi MACFADYEN (CAN)
Gerardo Francisco OLIVA MONTES (PER) vs. Mauri VICENTE SILVERIO JUNIOR (BRA)
67 kg
GOLD - Manuel Alejandro LOPEZ SALCERO (MEX) vs. Ismael BORRERO MOLINA (CUB)
BRONZE - Luis Alfredo DE LEON (DOM) vs. Joilson DE BRITO RAMOS JUNIOR (BRA)
BRONZE - Jose Alejandro VARELA GARCIA (GUA) vs. Mario Bernardo MOLINA CORTEZ (PER)
72 kg – Round five matches
Ravaughn Richard Ravelle PERKINS (USA) vs. Wuileixis de Jesus RIVAS ESPINOZA (VEN)
David PEREIRA BARBOSA (BRA) vs. Fernando VICENTE GOMEZ (MEX)
97 kg
GOLD - Luillys Jose PEREZ MORA (VEN) vs. Kevin MEJIA CASTILLO (HON)
BRONZE - Charles Zachary MERRILL (PUR) vs. Oscar LOANGO SOLIS (COL)
BRONZE - Lester Josue ENRIQUEZ CALDERON (GUA) vs. Gabriel Alejandro ROSILLO KINDELAN (CUB)
130 kg
GOLD - Robert Timothy David SMITH (USA) vs. Oscar PINO HINDS (CUB)
BRONZE - Edgardo Juan LOPEZ MORELL (PUR) vs. Yasmani ACOSTA FERNANDEZ (CHI)
BRONZE - Jose Noel ERAZO HENRIQUEZ (ESA) vs. Luis Alberto ROMAN BARRIOS (MEX)