Lalovic Visits Kapiisk, Home of the 2018 Euro C'Ships
Monday, March 5, 2018 - 15:19 By Artyom Pozdeyev
KAPIISK, Russia (March 3) – United World Wrestling president Nenad LALOVIC has examined the readiness of Kaspiisk City as it prepares to host the 2018 Senior European Championships from April 30th to May 6th.
The visit started from a wreath laying ceremony to the monument of five-time world champion, Ali Aliev and an inspection of the Sport Palace bearing his name. 
"An Ali Aliev statue is also on display in the UWW headquarters and respect for the wrestling traditions of Dagestan was one of the factors to choose Kaspiisk City as the place to organization of European Championships," said United World Wrestling president Nenad Lalovic. "The Palace of Sport meets all requirements and it is ready already to host the tournament. There are are also and plans to create a fun zone with a big screen."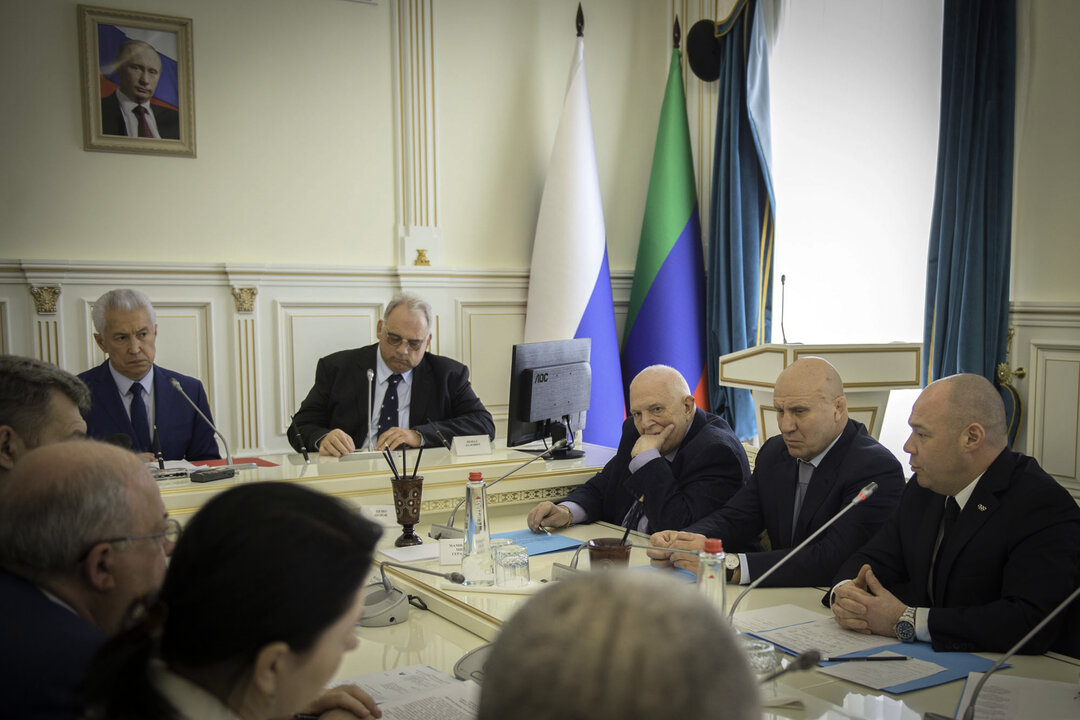 Lalovic also visited hotels, reviewed transport logistics and looked through an assortment of regulatory issues.
"The main outcome of the visit to Dagestan is confidence that the European Championships will be organized on a high level. I am under the impression that all Republic is involved in the preparation," said Vladimir Vasiliev, head of Dagestan's Organizing Committee on organization of European Championships.  
"Wrestling is the pride of Dagestan. As the story goes there is no such place in the world where one can find so many broken ears on one square meter.  Me are thankful for the confidence and we'll definitely meet the expectations given by the United World Wrestling," said Vsilev.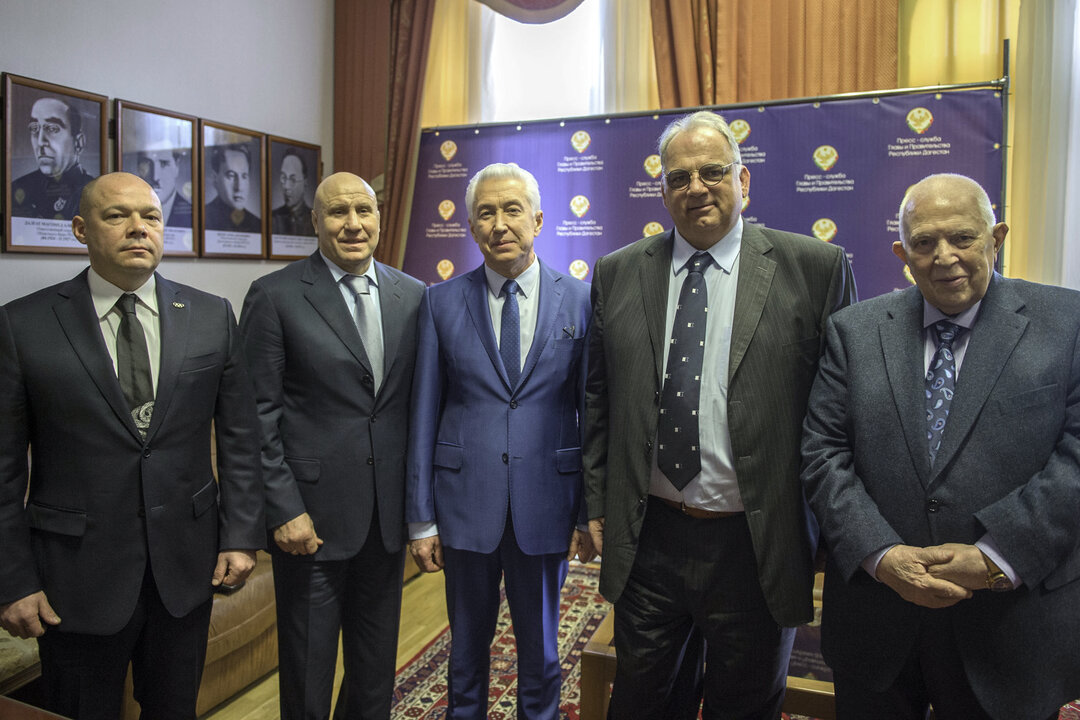 The inspection visit was also attended by Mr. Tzeno Tzenov, UWW-Europe President, Mr. Mikhail Mamiashvili, Wrestling Federation of Russia President, UWW Vice-President and Mr. Georgy Bryusov, UWW-Europe Executive Committee member. 
The decision to organize the European Championships in Kaspiisk City was taken at the UWW Bureau meeting during the World Championships in Paris in August 2017. The championships will be the largest event ever hosted in Dagestan, with the most recent Russian tournaments being the 2010 World Championships and 2006 European Championships held in Moscow.