Japan Lands Four Finalists in Women's Freestyle
Thursday, November 23, 2017 - 14:04 By Taylor Miller
BYDGOSZCZ, Poland – Japan rolled all four of its wrestlers to the first day of women's freestyle finals at the U23 World Championships in Bydgoszcz, Poland. Among the eight competitors, there are 13 World medals, including seven gold.
Leading the pack for Japan is Haruna OKUNO at 55 kg, who aims for her third World gold, after claiming top prize at this year's 2017 Senior World Championships in Paris, France, and winning her bracket at the 2016 Cadet World Championships in Tbilisi, Georgia.
Okuno will face 2017 Senior World bronze medalist and U23 European champion Iryna KURACHKINA (BLR).
Two-time Junior World champion Yuzuru KUMANO (JPN) also seeks her third World title and second gold for the year. She was victorious earlier this summer at the Junior World tournament in Tampere, Finland.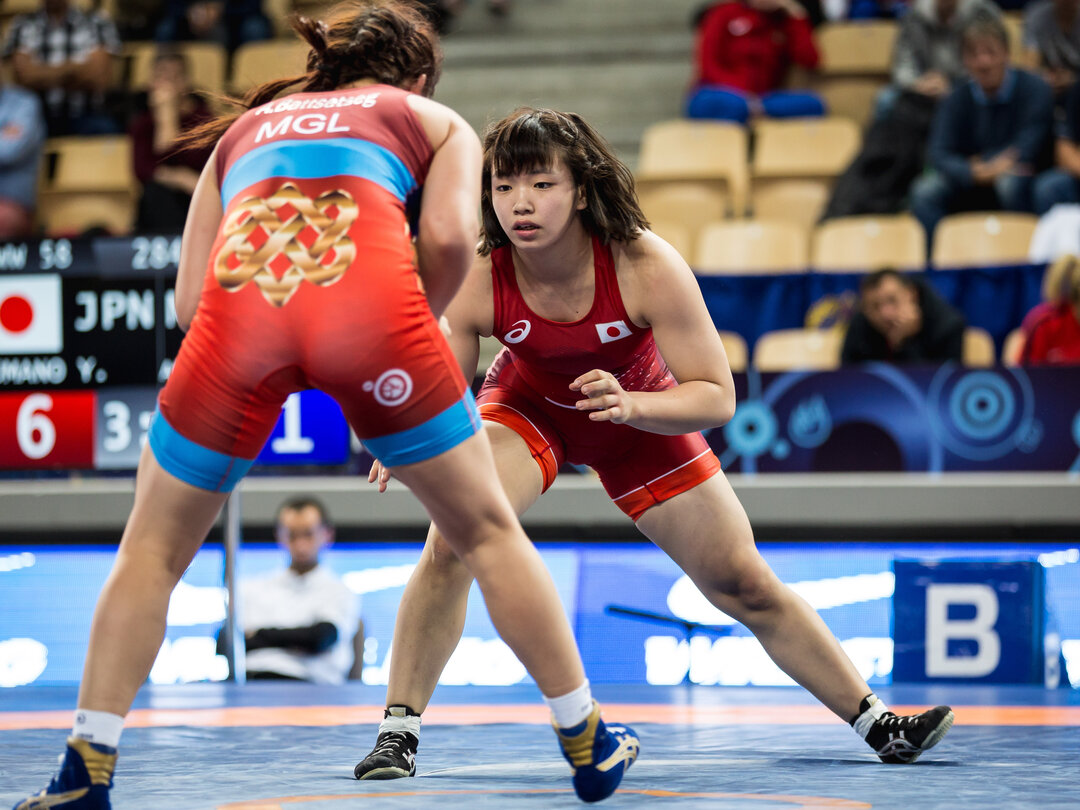 In the 58 kg finals, she'll battle Battseteg ALTANTSETEG (MGL), who makes her third trip to the World finals. In 2014, Altantseteg won the 2014 Junior World title, and in 2011, she walked away with Cadet World silver.
The 63 kg and 75 kg finals will feature Japan vs. Canada.
Earning a spot in the 63 kg finals, Braxton STONE (CAN) guaranteed herself a fourth World medal. Stone has two Junior World medals, silver in 2015 and bronze in 2013, and a Cadet World bronze medal from 2012.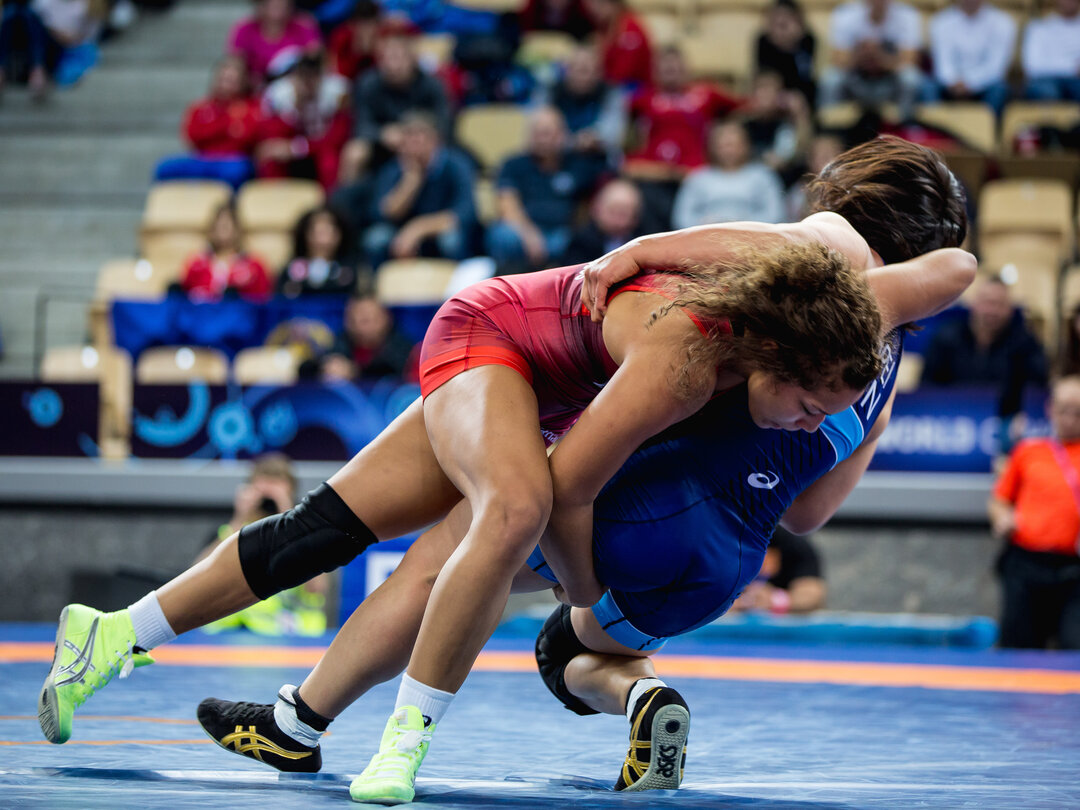 She'll take on Ayana GEMPEI (JPN), who won a 4-3 thriller in the semifinals against Tatiana SMOLIAK (RUS) to advance to the finals. Gempei is a 2016 Junior World champion.  
In her fifth trip to the World Championships, Gracelynn DOOGAN (CAN) heads to the finals at 75 kg, promising herself the first World medal of her career. She owns a Junior Pan American silver medal from 2014.
Opposite of Doogan will be two-time World medalist Yashua MATSUYUKI (JPN), 2016 Junior World champion and 2017 Junior World silver medalist.
The finals are set to begin at 6 p.m. local time (12 p.m. U.S. ET).
Finals matchups
55 kg
Gold - Iryna KURACHKINA (BLR) vs. Haruna OKUNO (JPN)
Bronze - Alina AKOBIIA (UKR) vs. Bediha GUN (TUR)
Bronze - Nina MENKENOVA (RUS) vs. Simona PRICOB (ROU)
58 kg
Gold - Yuzuru KUMANO (JPN) vs. Battsetseg ALTANTSETSEG (MGL)
Bronze - Elin Johanna NILSSON (SWE) vs. Xiaosen WANG (CHN)
Bronze - Tetyana KIT (UKR) vs. Alyona KOLESNIK (AZE)
63 kg
Gold - Braxton Rei STONE (CAN) vs. Ayana GEMPEI (JPN)
Bronze - Adela HANZLICKOVA (CZE) vs. Tatiana SMOLIAK (RUS)
Bronze - Luzie MANZKE (GER) vs. Moa Lena Maria NYGREN (SWE)
75 kg
Gold - Gracelynn DOOGAN (CAN) vs. Yasuha MATSUYUKI (JPN)
Bronze - Francy RAEDELT (GER) vs. Mabelkis CAPOTE PEREZ (CUB)
Bronze - Pooja POOJA (IND) vs. Anastasiia SHUSTOVA (UKR)