Hungarians Korpasi, Bacsi Electrify Crowd with Semifinal Victories
Thursday, October 25, 2018 - 19:26 By Andrew Hipps
BUDAPEST, Hungary (October 25) -- Balint KORPASI and Peter BACSI electrified the crowd in Budapest and gave Hungary two finalists on the opening day of the Greco-Roman competition at the World Championships. 
Korpasi, a 2016 world champion, punched his ticket to the gold-medal match with a 3-1 win over Aik MNATSAKANIAN (BUL) in the semifinals at 72kg. The 31-year-old Hungarian scored with a gut wrench in the first period, which proved to the difference in the match. He will face two-time world champion Frank STAEBLER (GER) in the gold-medal match at 72kg.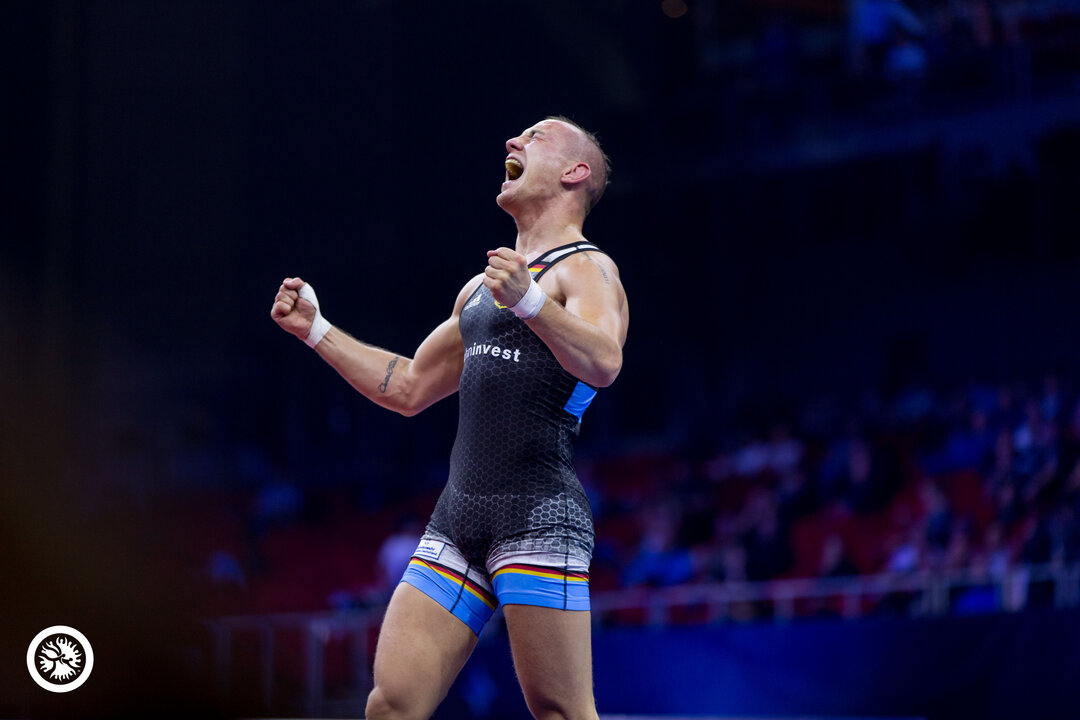 Staebler broke open a close semifinal match against 2015 world champion Rasul CHUNAYEV (AZE) late in the match with a takedown and two throws to claim a 9-1 technical fall.
Bacsi found himself in an early 4-0 hole after giving up a takedown and turn to Atabek AZISBEKOV (KGZ) in the semifinals at 82kg. But Bacsi chipped away and cut the deficit to 4-2 in the second period before getting on top and scoring with a gut wrench and four-point throw to go up by four points. He would close out a technical fall victory a short time later with a gut wrench. His finals opponent will be Emrah KUS (TUR), who came back to defeat Saeid ABDVALI (IRI) 6-4 in the semifinals. 
Abdvali raced out to a 4-0 lead on the strength of a body lock twenty seconds into the match. But Kus would come back in the second period, using a four-point throw to take the lead. He would add a point off a failed challenge to win by two.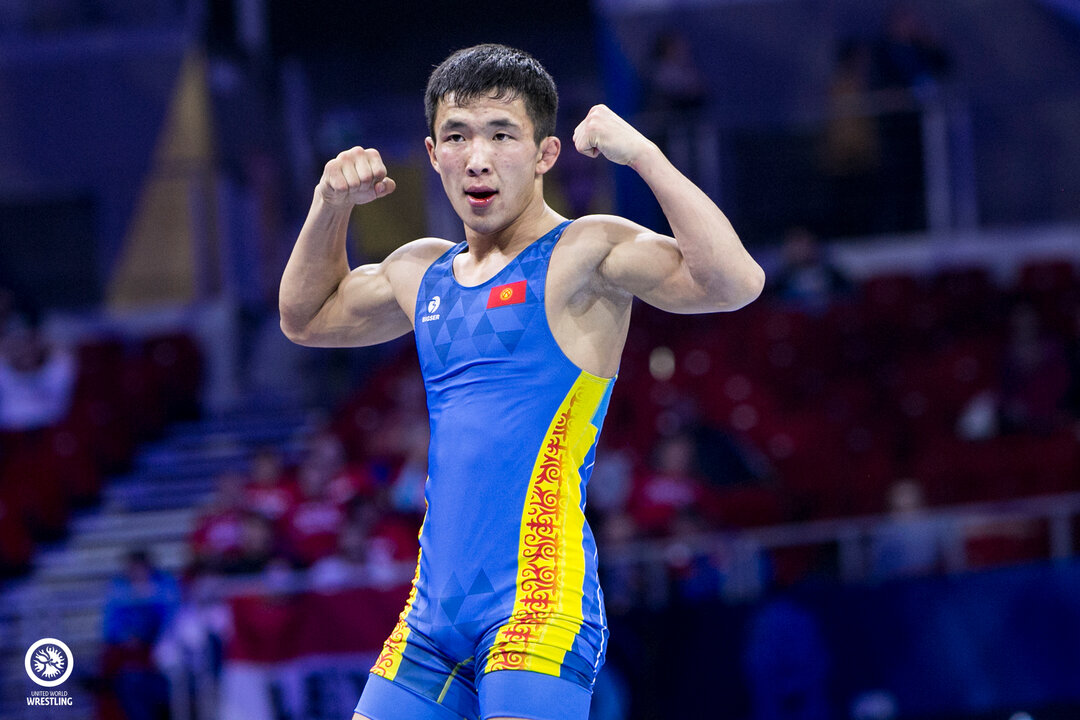 Nineteen-year-old Zholaman SHARSHENBEKOV (KGZ) dominated world university champion Ekrem OZTURK (TUR) to reach the gold-medal match at 55kg, earning a 9-0 technical fall.  Sharshenbekov has not surrounded a point in three matches, picking up three technical falls and outscoring his opposition 29-0. He now meets two-time junior world champion Eldaniz AZIZLI (AZE) in the gold-medal match at 55kg.
Azizli topped Nugzari TSURTSUMIA (GEO) 6-3, scoring all six of his points in the first period, getting a takedown before locking up a gut wrench for two turns. Tsurtsumia scored a takedown with a minute remaining to cut the deficit to three but could not complete the comeback. 
Olympic bronze medalist Elmurat TASMURADOV (UZB) used a four-point throw in the first period on his way to a 4-3 win over Lenur TEMIROV (UKR) in the semifinals at 63kg. Temirov scored a takedown with a minute and twenty seconds left, but Tasmuradov held on for the narrow victory.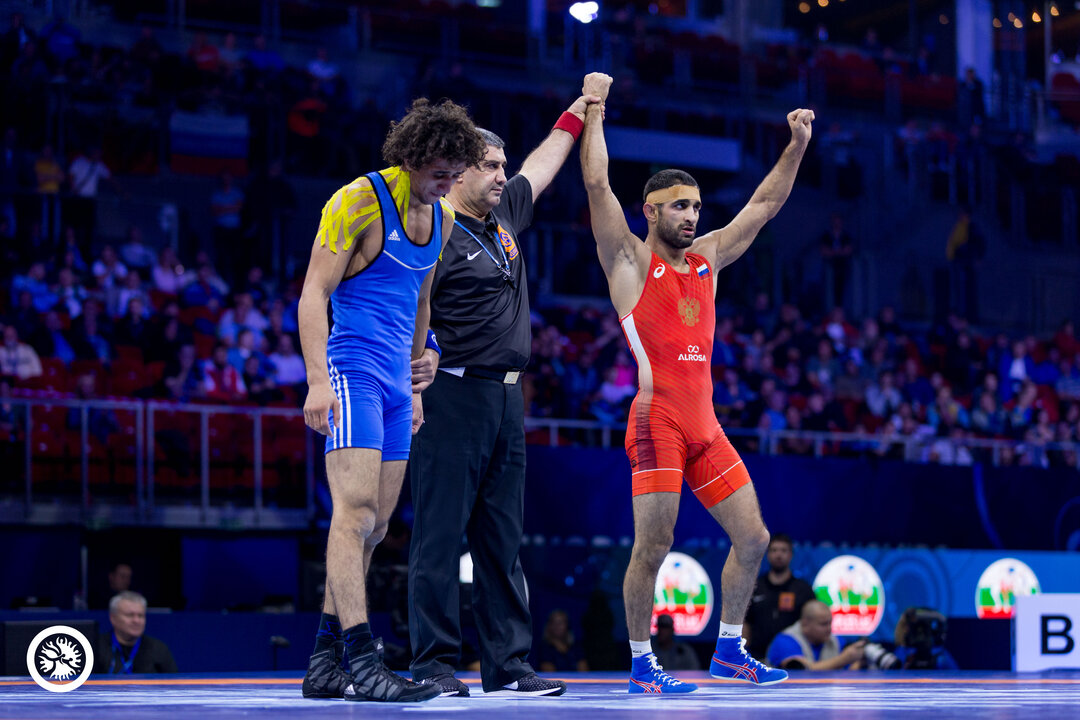 Stepan MARYANYAN (RUS), a world bronze medalist in 2017, knocked off 19-year-old Hassan MOHAMED (EGY) 7-1 to reach the gold-medal match at 63kg. The two traded passivity points until the second period when Maryanyan was able to get on top and lock up his gut wrench for three turns to break the match open. 
Semifinal Results
Greco-Roman
55kg
Zholaman SHARSHENBEKOV (KGZ) df. Ekrem OZTURK (TUR) by VSU, 9-0
Eldaniz AZIZLI (AZE) df. Nugzari TSURTSUMIA (GEO) by VPO1, 6-3
63kg
Elmurat TASMURADOV (UZB) df. Lenur TEMIROV (UKR) by VPO1, 4-3
Stepan MARYANYAN (RUS) df. Hassan MOHAMED (EGY) by VPO1, 7-1
72kg
Balint KORPASI (HUN) df. Aik MNATSAKANIAN (BUL) by VPO1, 3-1
Frank STAEBLER (GER) df. Rasul CHUNAYEV (AZE) by VSU1, 9-1
82kg
Emrah KUS (TUR) df. Saeid Morad ABDVALI (IRI) by VPO1, 6-4
Peter BACSI (HUN) df. Atabek AZISBEKOV (KGZ) by VSU1, 12-4