Host Japan Favored at Women's World Cup
Wednesday, March 14, 2018 - 17:45 By Ken Marantz
For world and Olympic champion Risako KAWAI, the upcoming Women's World Cup not only gives her a chance to help host Japan win a fourth consecutive title but share the experience with her sister Yukako KAWAI.
"I went to the world championships with my sister, but she didn't do well. This time, we want to do well together," Kawai said at a press conference last month to announce the Japanese team, which will be the prohibitive favorite in the tournament in Takasaki, about 100 kilometers northwest of Tokyo.
Risako, who won the Rio 2016 Olympic gold at 63kg and Paris 2017 world title at 60kg, captured her third straight Japan crown in the newly created 62kg class. Earlier, Yukako earned her first national title at 59kg, making the two the first sisters to win golds at the same Japan championships since Chiharu and Kaori ICHO in 2007.
Risako said she likes the rare chance to compete for a team in what is generally an individual sport.
"When you win as a team, you're twice as happy," she said. "If you lose, but the team wins, it helps make it easier to take. That's the appeal."
For a few on the Japan team, it will not only be a team event, but a family affair. In addition to the Kawais, there are two other pairs of sisters who will take the mat.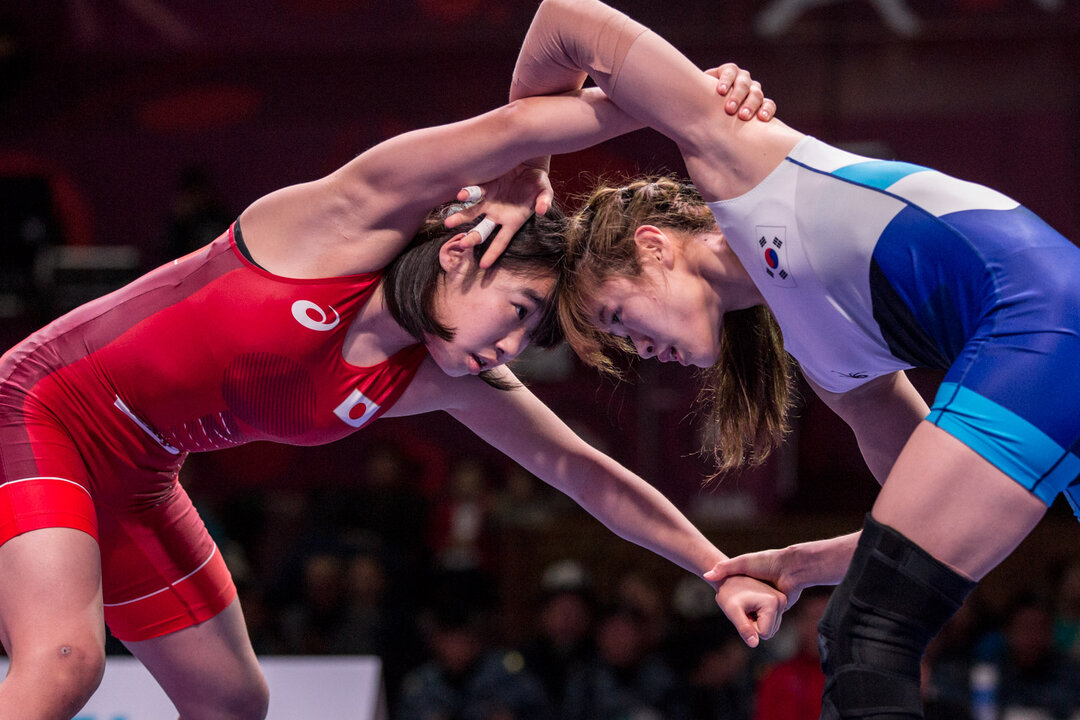 2018 Asian champion Saki IGARASHI. Photo by Max Rose-Fyne. 
Newly crowned Asian champion Saki IGARASHI (55kg) made the team along with older sister Miho IGARASHI (50kg), while the upper weights include high school twins Naruha MATSUYUKI (72kg) and Yasuha MATSUYUKI (76kg).
While they will all likely see action sometime during the preliminary group stage, for the major matches, Japan will rely on its big guns that, along with Risako Kawai, include Paris 2017 champions Haruna OKUNO (53kg) and Sara DOSHO (68kg, also a Rio 2016 gold medalist), runner-up Mayu MUKAIDA (55kg) and bronze medalist Hiroe MINAGAWA (76kg).
Attesting to Japan's depth in the lightweights is the fact that world champion Yui SUSAKI did not make the team, as she lost in the semifinals at the national championships at 50kg to eventual winner Yuki IRIE. Only the top two finishers in each weight class made the cut.
Due to a scheduling quirk, it was just three months ago in Cheboksary, Russia, that Japan won its three straight World Cup and ninth out of 16 since the competition started in 2001. Japan captured the title despite sending a weaker team that just barely beat the United States in the group stage, then eked out a victory over China in the final.
"In Russia, we sent our No. 2 wrestlers and only barely beat China," Japan Wrestling Federation managing director Hideaki TOMIYAMA said. "This time, we are the home team.  But now there are 10 weight classes, so we can't say what's going to happen."
This year, Japan was once again grouped with the United States, with Canada and Sweden filling out the other spots in Pool A. Pool B consists of China, Mongolia, Belarus and Romania.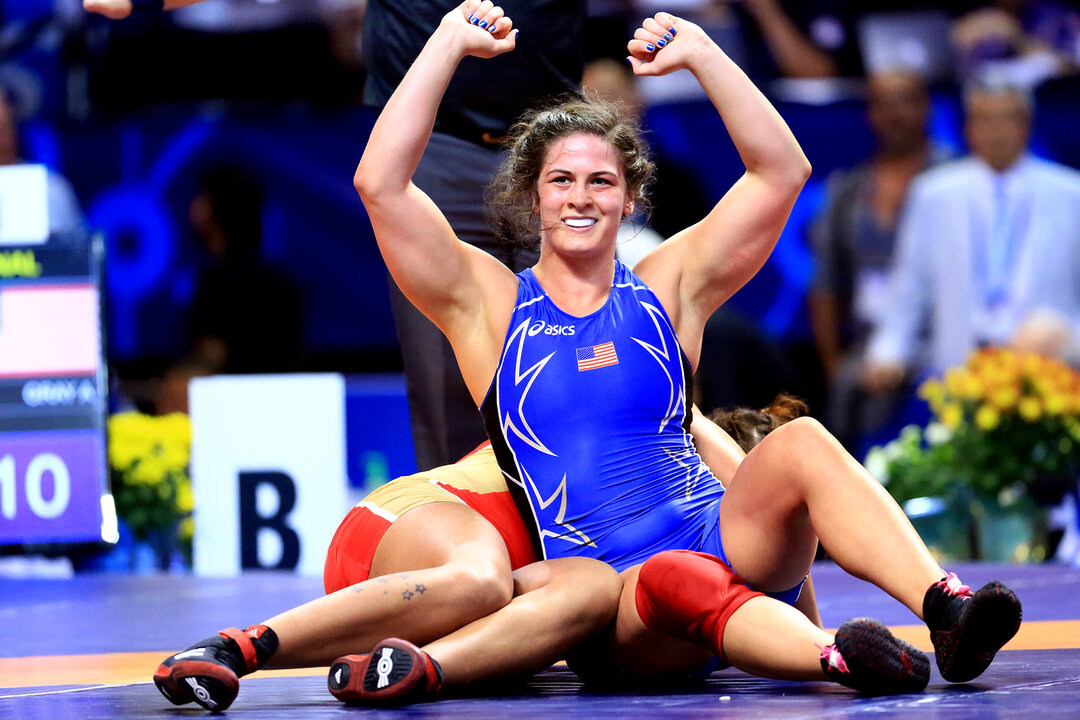 Three-time world champion Adeline GRAY (USA). 
According to preliminary reports, the United States, which won its lone title in 2003 in Tokyo, will field a strong team led by three-time world champion Adeline GRAY (76kg). Also on the team are Paris 2017 world silver medalist Alli RAGAN (57kg) and bronze medalist Becka LEATHERS (55kg), and two-time junior world champion Victoria ANTHONY (50kg).
U.S. national team coach Terry Steiner says that when the U.S. faces Japan in the competition is irrelevant, as winning the championship is the only consideration.
"Japan has been the team to beat," Steiner told the USA Wrestling website. "They have set the standard in the sport.
 "We just need to be ready to compete....We are not going to Japan to be a part of the mix; we are going to Japan to come out of there with a World Cup title and be the best we can be. We have to focus on ourselves and what we need to do as we prepare ourselves to go in there with the best results possible."
The Canadian team features Paris 2017 world bronze medalists Michelle FAZZARI (62kg) and Justina DI STASIO (76kg), who are also among five winners from the 2017 Pan American Championships on the squad.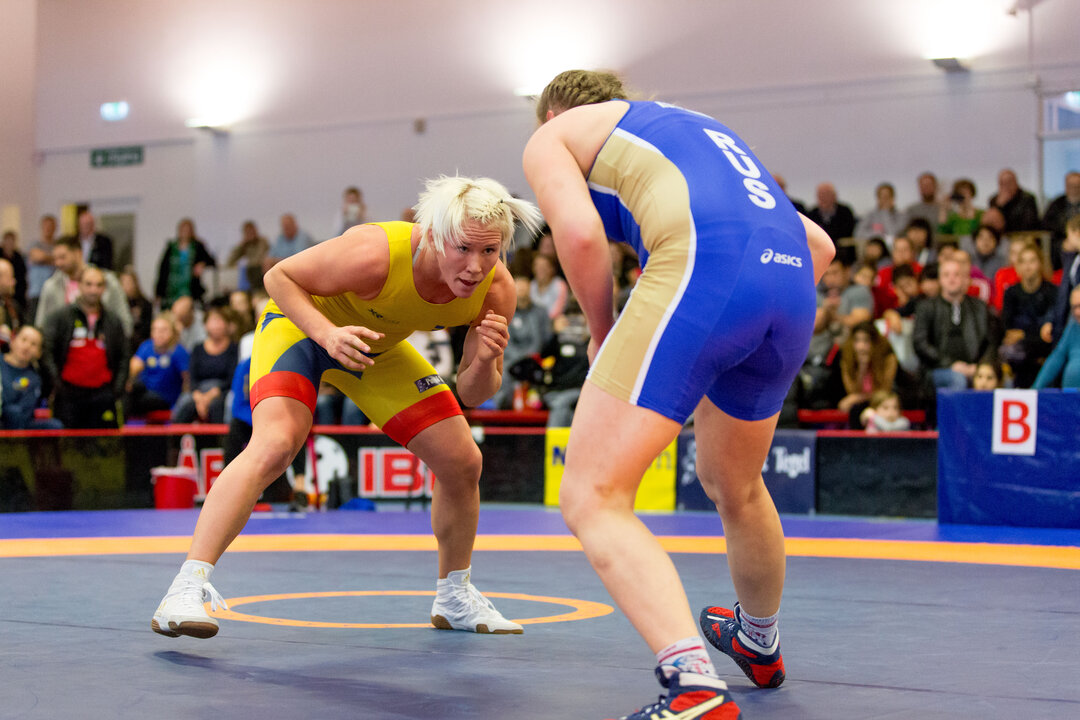 2016 Olympic bronze medalist Jenny FRANSSON (SWE). Photo ​​​​​by Max Rose-Fyne. 
Sweden, which was added to the field when Turkey withdrew, will be led by former world champion and Rio 2016 bronze medalist Jenny FRANSSON (72kg), but otherwise is expected to send a young team.
The other group is expected to be a shootout between China, which won the last of its six titles in 2013, and Mongolia, the third-place finisher in the past two World Cups.
At the recent Asian Championships in Bishkek, to which Japan sent a mainly second-string team, the Chinese women came away with five golds, one silver and a bronze. Four of those champions are slated to make the trip to Takasaki---PEI Xingru (57kg), RONG Ningning (59kg), ZHOU Feng (68kg) and ZHOU Qian (76kg).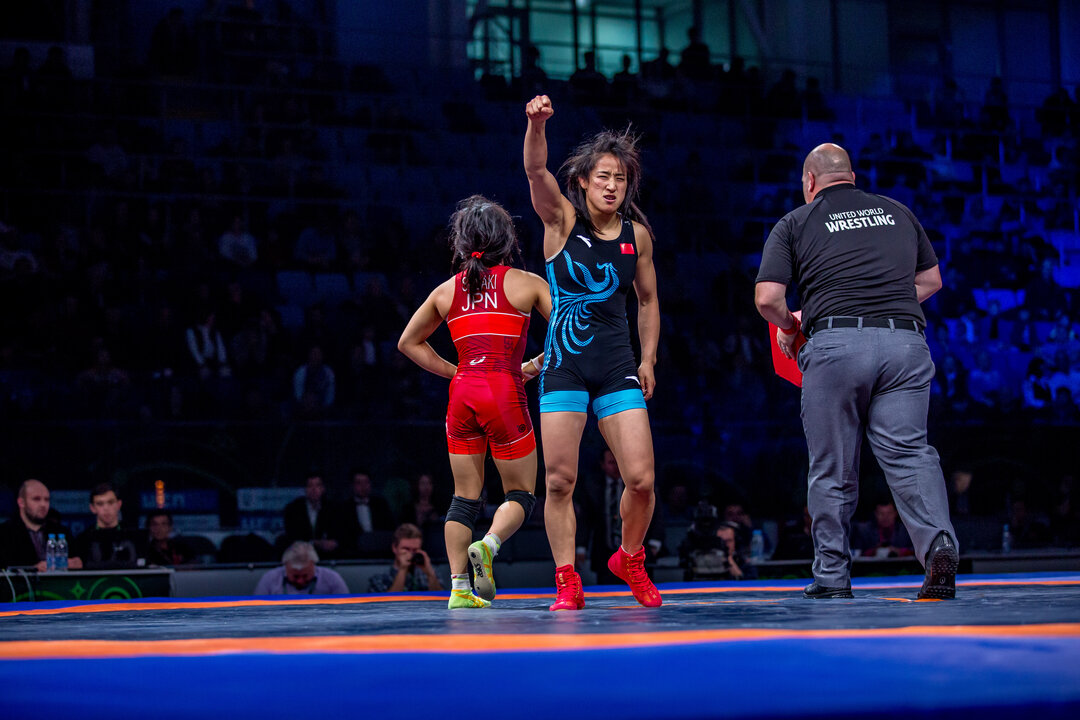 SUN Yanan (CHN) competing against Yui SUSAKI (JPN) in the 2017 Women's World Cup. 
Add to that group Rio 2016 bronze medalist SUN Yanan (50kg), Bishkek 2018 silver medalist LUO Xiaojuan and Paris 2017 bronze medalist HAN Yue (72kg), and you have quite a formidable lineup.
Mongolia, the runner-up to China when it hosted the event in 2013, will aim for a place in the final behind world champion Orkhon PUREVDORJ (62kg), who added the Asian gold in Bishkek, and Asian runner-up Tumentsetseg SHARKHUU (68kg). 
Purevdorj holds the unique distinction of having handed a rare loss on four-time Olympic champion Kaori ICHO, a technical fall victory in the final at the 2016 Ivan Yarygin Grand Prix.
Belarus, making its first appearance since 2013, will field three world medalists, but it remains to be seen if the European side has the depth to overcome the Asians.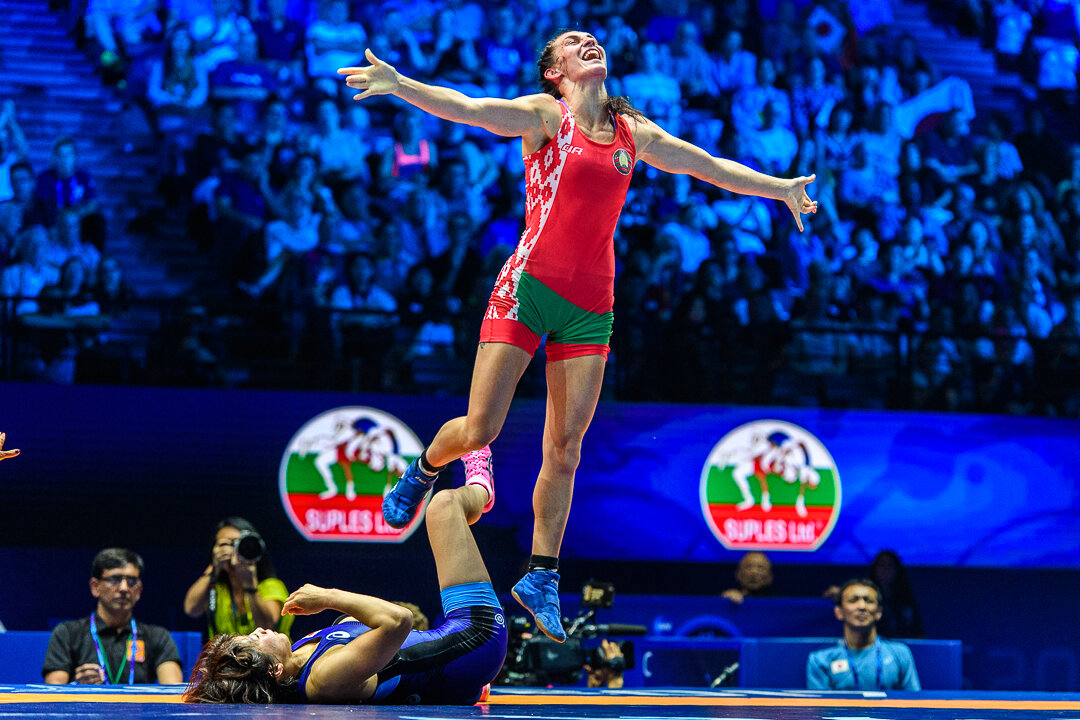 2017 world champion Vanesa KALADZINSKAYA (BLR). 
Vanesa KALADZINSKAYA (53kg) is well known to Japanese wrestling fans, as her miracle comeback for an 8-6 win in the final in Paris denied Japan's Mukaida a world title. Five years earlier, she stunned future Olympic and world champion Eri TOSAKA in the 48kg final.
Joining Kaladzinskaya will be Paris 2017 bronze medalist Irina KURACHKINA (55kg) and silver medalist Vasilisa MARZALIUK (76kg).
Romania, making its World Cup debut, features Paris 2017 silver medalist Alina VUC (50kg).
For Japan's Kawai, who has not lost an international match since 2015 (a loss in the world 63kg final to Mongolia's Battsegseg SORONZOBOLD, who is slated to wrestle at 57kg in Takasaki), the tournament is also serving as a stepping stone toward defense of her Olympic title at Tokyo 2020.
"It's my first World Cup with a new weight class [for me] and the new system for weigh-in," Kawai said. "Aiming to win our fourth title in a row, I want each one of us to feel the responsibility so that it becomes a building block toward the Tokyo Olympics."
SCHEDULE
Saturday, March 17 (Local Time)
9:00 am: Canada v. United States (Mat A) // Mongolia v. China (Mat B)
10:15 am: Japan v. Sweden  (Mat A) // Belarus  v. Romania (Mat B)
11:30 am: Sweden v. United States  (Mat A) // Romania v. China (Mat B)
12:45 pm: Japan v. Canada (Mat A) // Belarus  v. Mongolia (Mat B)
4:30 pm: Opening Ceremonies
5:00 pm: Sweden v. Canada (Mat A) // Romania v. Belarus  (Mat B)
6:15 pm: Japan v. United States (Mat A) // Belarus v. China (Mat B)

Sunday, March 18 (Local Time)
9:00 am: Seventh Place Match
10:30 am: Fifth Place Match
1:00 pm: Bronze Medal Match
2:30 pm: Gold Medal Match